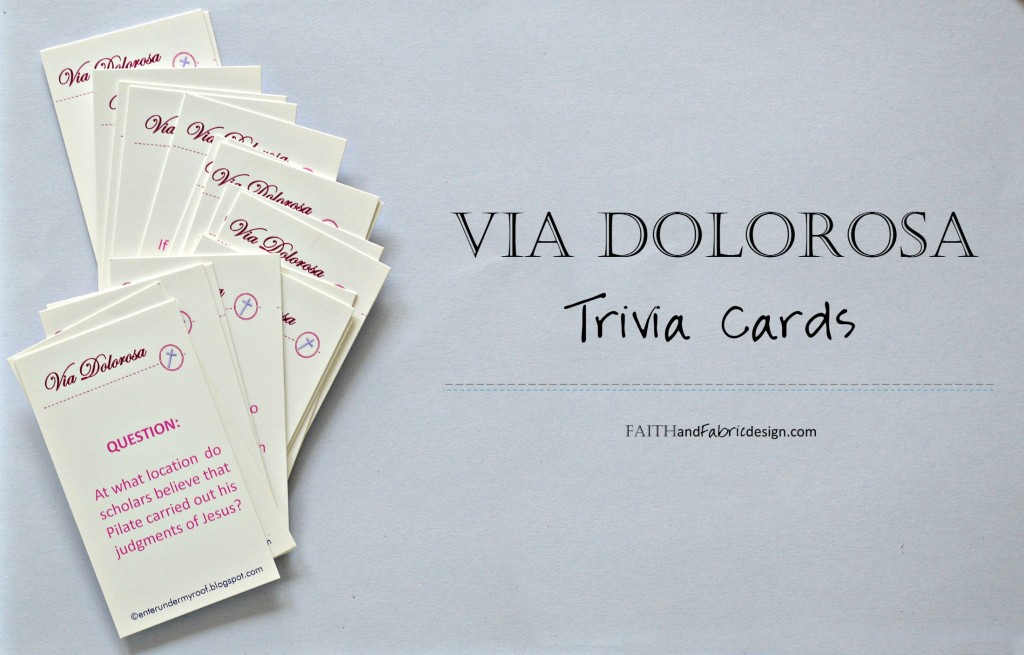 One of the beautiful traditions our parish has is to come together each Friday of Lent for a (baked) fish fry and then go into the church to pray the Stations of the Cross together. For this week's Lent activity, test your knowledge of the Stations – and Jesus's path down Via Dolorosa – with some trivia cards. Twenty cards, to be exact.
This is a super easy project – mainly because all you have to do is print out the cards and play 🙂  How's that for next-to-no prep time? After last week's made-from-scratch magnets, I owe it to you to have an easy one. I've also given you two options in making this, so pick the one that works best for you.
WHAT YOU NEED:
HOW TO MAKE: 
OPTION 1: Buy a blank pack of business card paper from an office supply store for printing and print single where to buy viagra online sided after downloading the template. The cards will print out on the standard 10-card sheets available at Staples (Avery template 8371). Once printed, tear along the perforations (Figure A), glue (Figure B), fold (Figure C), and play!
OPTION 2: After downloading, print them out on standard paper (single sided) and cut them out (Figure A), glue (Figure B), fold (Figure C), and play!
You can make a family game and education session out of this activity. Play as a family on teams, and see which team can get the most correct. Incorporate education by not only sharing the knowledge you have, but sharing the information on the card and reading – where applicable – the Bible verses related to that station.
I'd love to hear any other trivia questions you have related to this activity. I'm always looking for more questions for the cards!

(Visited 1,432 times, 1 visits today)