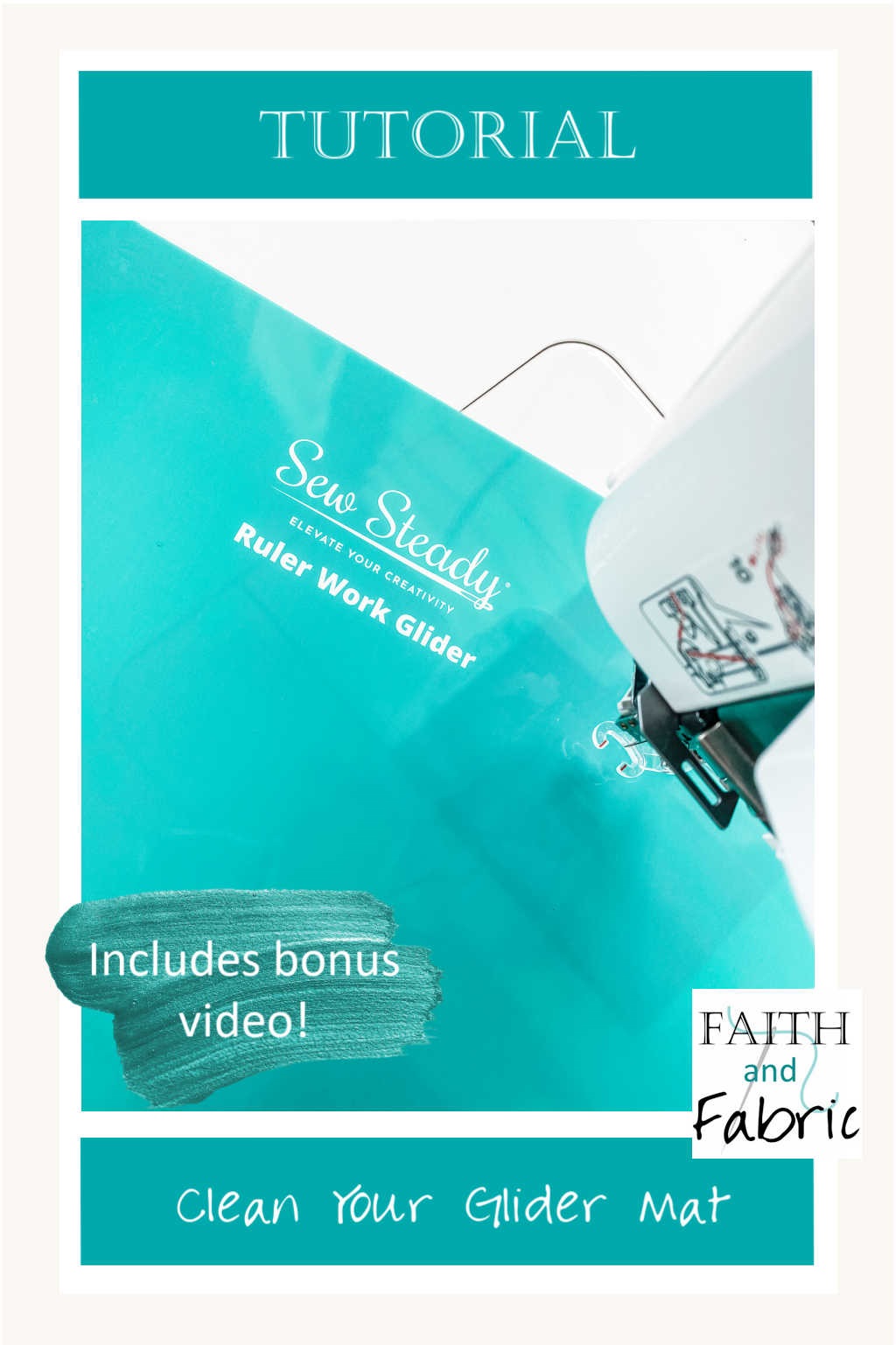 We've been getting so much cleaning done as part of our spring cleaning series! Today we're going to take a look at how to clean your Sew Steady glider mat – or slider mat, depending on which brand you bought. All glider/slider mats have the same purpose: reduce friction when sewing. I've been using them every single time I free motion quilt as part of our #freemotionfriday series, and find I need to clean it every 8 or so uses to keep that suction as tacky as possible.
Now, there are photos below on how to clean your Sew Steady glider mat / ruler slider but I *highly* recommend viewing the video as that will walk you through, step by step, how to clean each bit of your glider / slider mat in greater detail than what is shown below:
…and if you're not the video type, no problem! Here's a photo step-by-step for you, along with a supply list:
See? Promise this is an easy one today. So, let's get to it!


STEP 1: GET YOUR CLEANING TOWEL DAMP
Using warm water, saturate your cleaning towel. Be sure to use a microfiber towel that will not leave threads behind like a traditional terrycloth towel would.

STEP 2: GENTLY SCRUB THE BACK OF YOUR MAT
Using an up-and-down motion, scrub your mat to remove any lose threads using your damp microfiber towel

Remove the bits of fabric, thread, and filament that build up on both the towel and mat as you clean

STEP 3: GENTLY DRY YOUR GLIDER / SLIDER MAT AFTER CLEANING 
Using either a dry microfiber towel or quality paper towel, gently wipe any remaining water off your mat. Using the same towel, wipe down the clear protector sheet for your mat as well.

STEP 4: ENJOY YOUR NEWLY-CLEANED GLIDER / SLIDER MAT AND APPRECIATE HOW WELL IT SUCTIONS TO YOUR SEWING MACHINE AGAIN!
NOTE: This post contains affiliate links to Amazon for the Sew-Steady glider mat. If you purchase it through my link, I receive a small amount from Amazon as a thank you at no cost to you. Thank you for supporting my small business!
(Visited 884 times, 4 visits today)