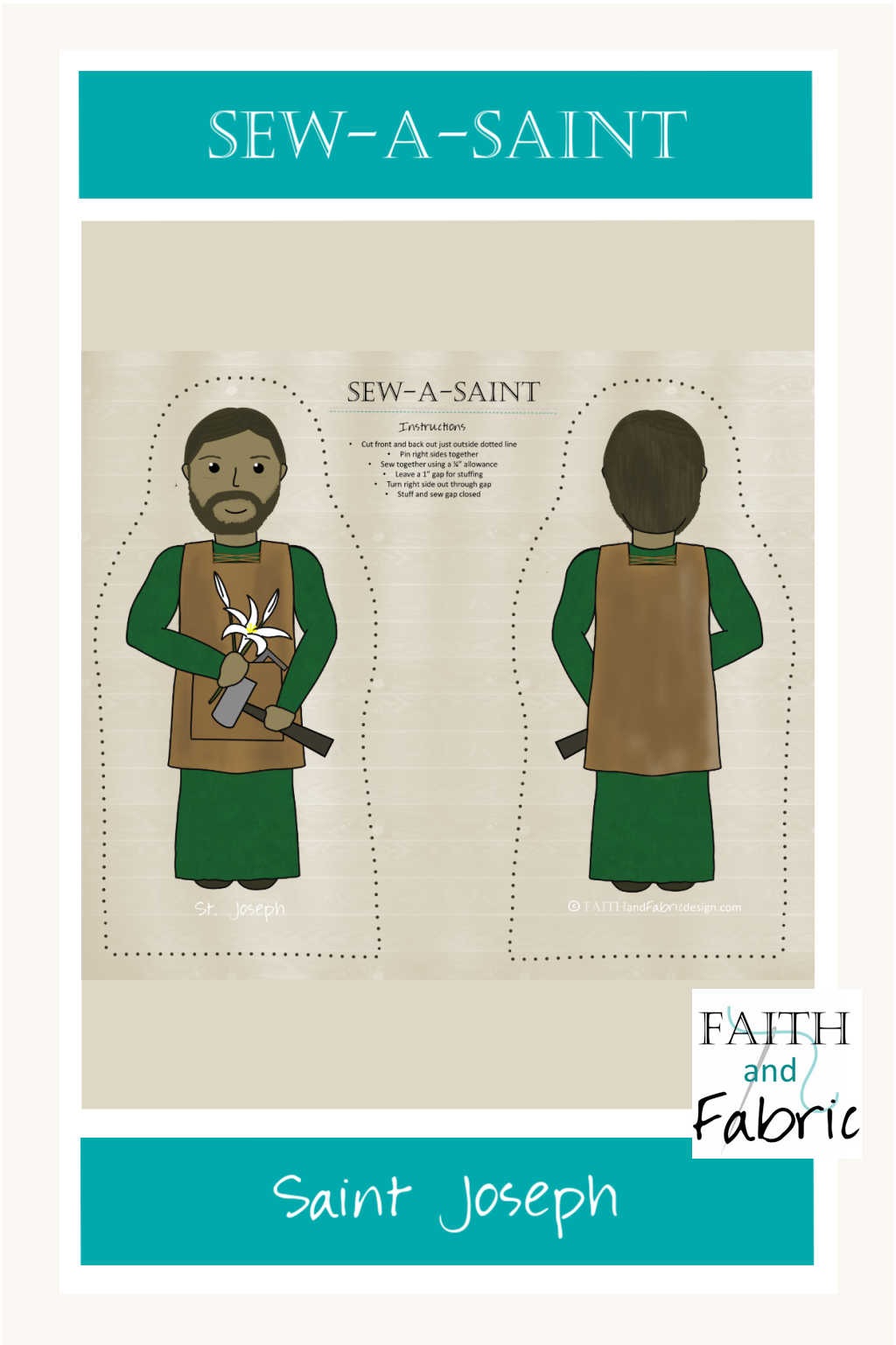 St. Joseph, the foster father of Jesus, is perhaps one of the most known individuals in scripture, but one we know the least about. Not a single quote from him exists in scripture, and not much mention of him exists beyond the messages he received in the form of dreams. He first appears in the Bible in the gospels of Matthew and Luke, where – in Matthew – his lineage is traced back to King David. While the circumstances of Joseph's death are not known, it is likely that he died before Jesus's ministry began. It's also assumed that he was dead before the Crucifixion (John 19:26-27). Joseph was declared patron of the universal Catholic church by Pope Pius IX, and celebrates two feast days on March 19 and May 1.
In this fabric, St. Joseph stands against a wood grain background, a testament to his job as a carpenter. In one hand he holds a lily, which symbolizes integrity and as the earthly order phentermine hcl 37.5 spouse of the Blessed Virgin Mary (whose purity is represented by the chaste white lily). In the other hand he holds a hammer, and in his pocket is an angle, tools of his trade.
These plush dolls are absolutely beginner friendly, and can be sewn by hand or with a machine. Hand drawn, each doll comes printed on a fat-quarter of fabric and is ready to sew. Instructions are printed on the fabric, ensuring you'll know how to make it as soon as it arrives in your mailbox.
Please note that the images displayed on your screen are slightly blurred to protect copyrights. The images on the printed fabric are crisp and clear. While these items are shipped as quickly as possible, please allow up to 12 business days for each to arrive. As always, shipping is free to the lower 48 US states. Please contact me for shipping costs outside of the lower 48 states.


(Visited 627 times, 1 visits today)