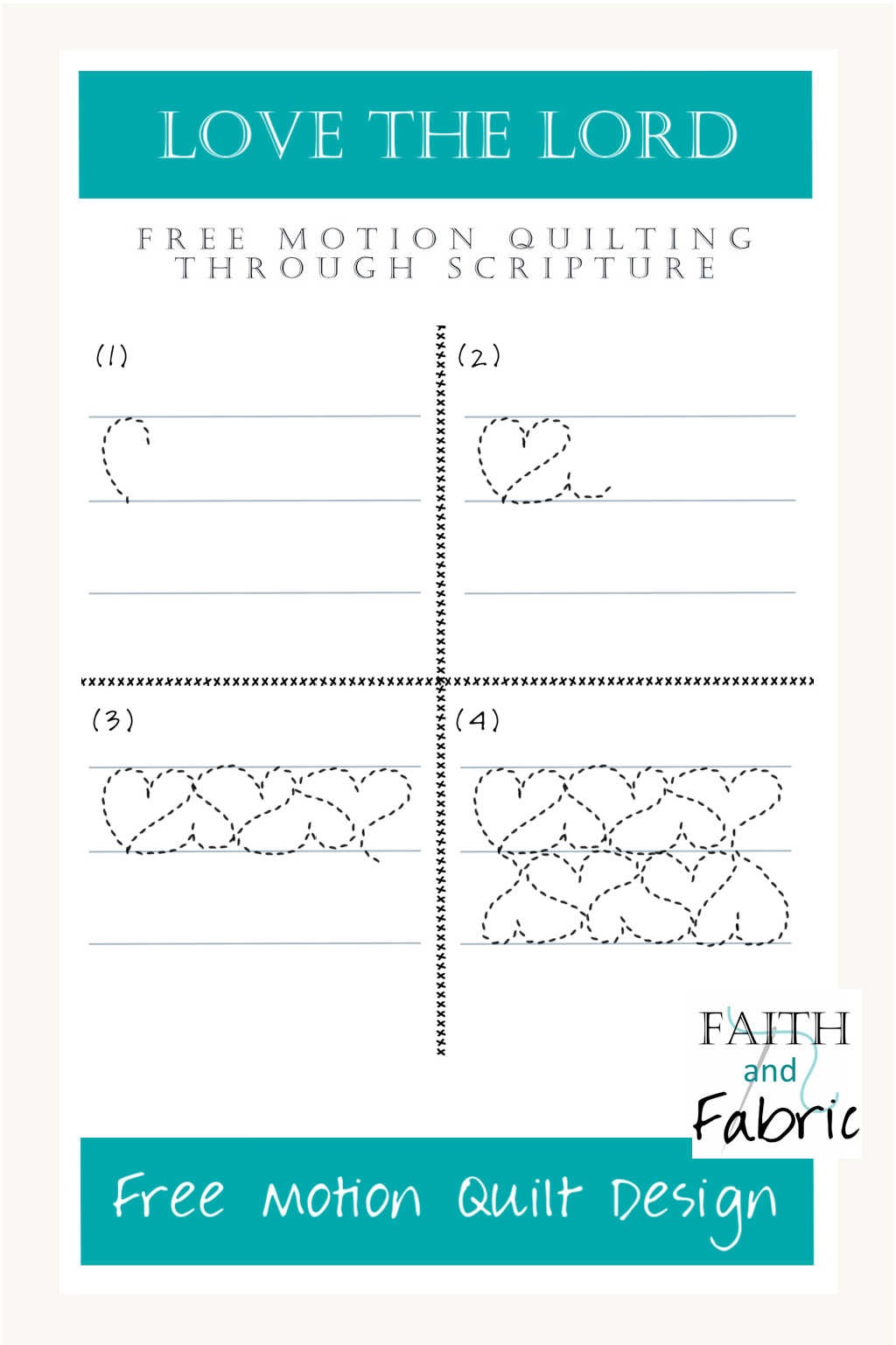 Welcome back to Week 7 of #freemotionfriday! Our video library is growing with these awesome videos, so if you've missed any of them be sure to search for them here. Learning each week with you, as we share our faith journey, is such a pleasure. If you're just beginning your journey, here's a post to help launch your free motion practice this year.
This week we'll be making a chain heart free motion quilt design called "Love the Lord". The inspiration for this design comes from the greatest commandment: Love the Lord with All Your Heart, Mind, and Soul. That leaves little doubt as to the extent of the love we are both capable of giving and are asked to give!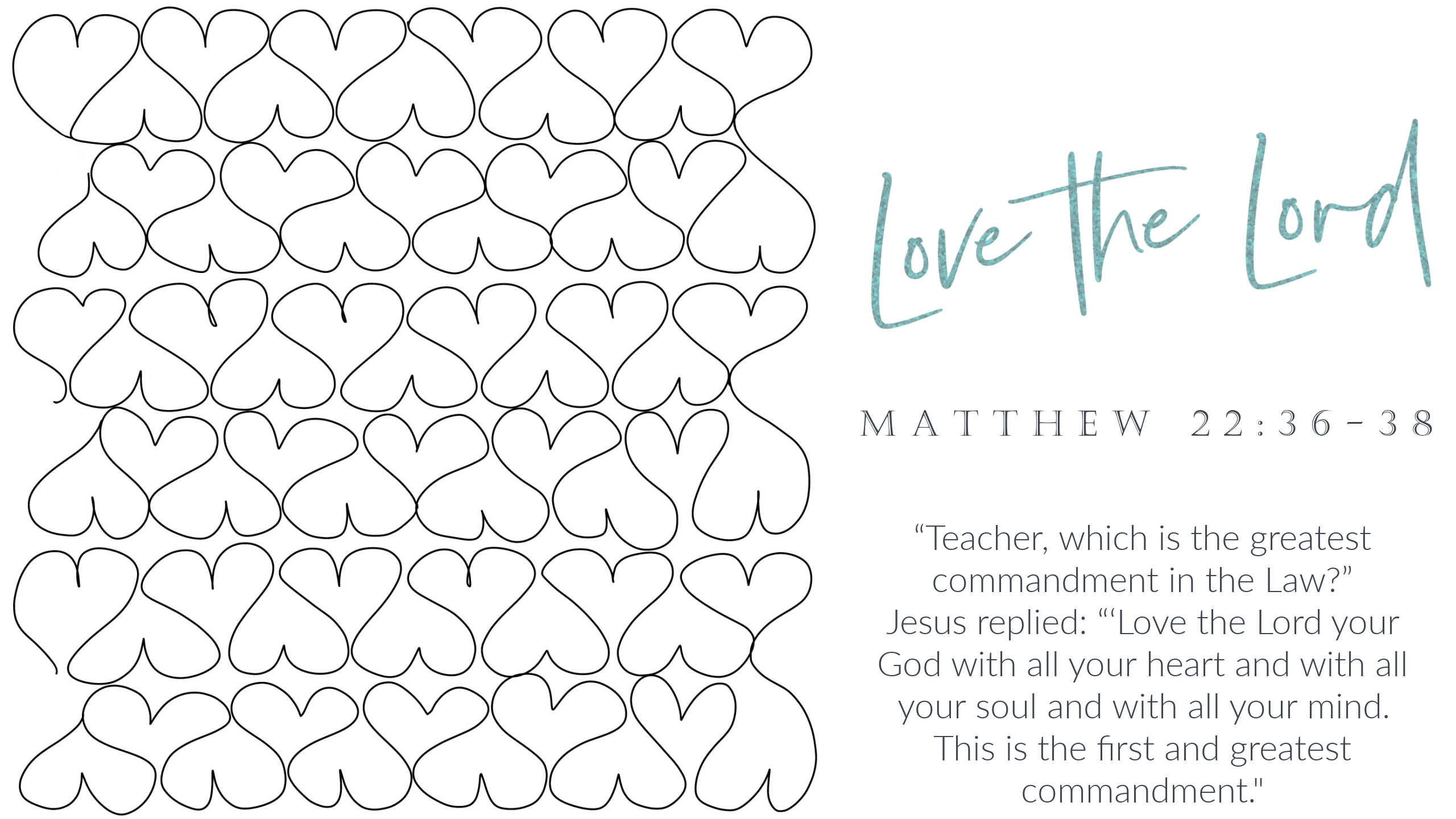 We are each created in God's image, and are capable of the great love that He has for us. Yet, it's so easy to let life take over and lose sight of where our hearts should be…of where they can find love, rest, and peace. When we love God with everything we are, we are given an inner strength to face even the greatest of trials, knowing we're a beloved who is never alone.
Let's get started in sewing some hearts, our free motion quilting design for the week . Here are two tips to help you as you create this design: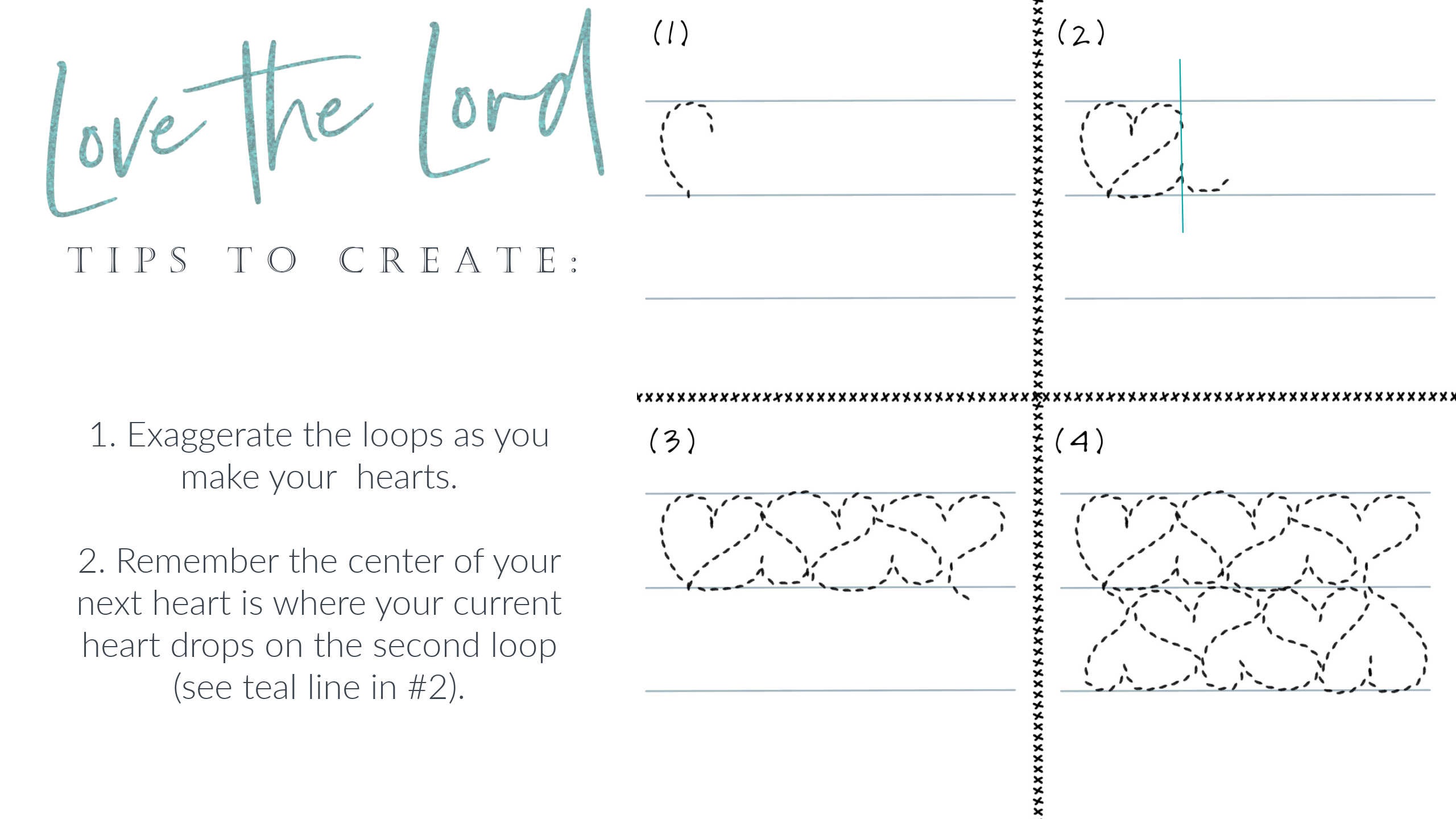 As you'll see in the video above, one of the most important techniques here is #2 above. As you sew, keep in mind that the end of one loop is the center of the heart below it (as designated by the blue line in the second image above). This ensures your hearts stay the same size and remain lined up with each other.
…and that's it! Watch the short video above that breaks down the process even more. I look forward to hearing how your sewing goes; leave a comment letting me know how you did, and be sure to share your work on IG using the tag #freemotionfriday so I can see your beautiful work!
(Visited 232 times, 4 visits today)