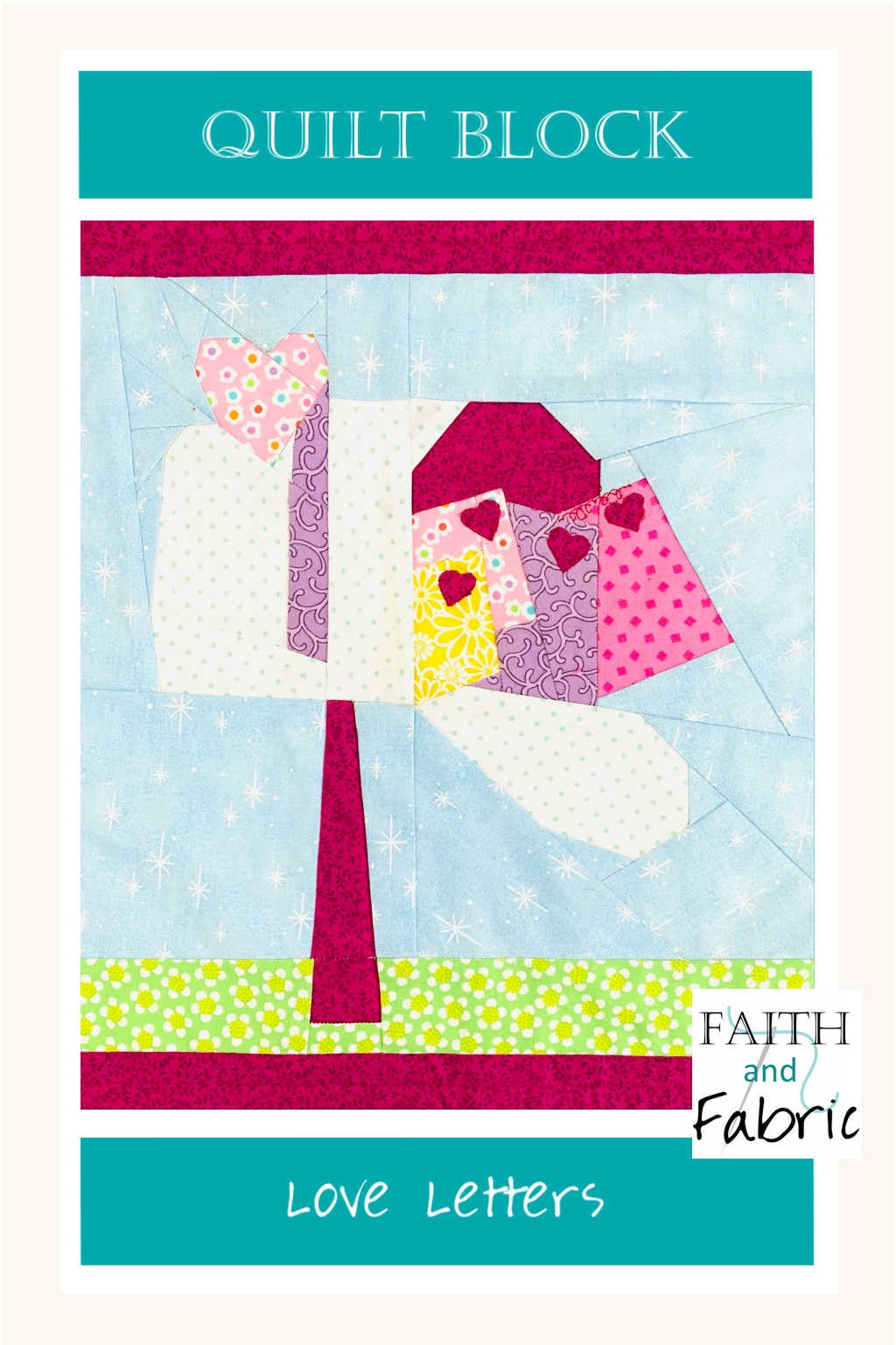 St. Valentine's Day is just around the corner, and that often means lots of little love letters start showing up in our mailbox from family and friends. I have such fond memories of St. Valentine's Day from being a child, too – all those little valentines, many with sweet treats or sparkly heart pencils attached!
The inspiration for this block came not from the amazing saint himself (though there is a rich story about how and why we send valentines here), but from St. Paul. You see, Saint Paul wrote many letters sharing the love of God: Romans, 1 Corinthians, 2 Corinthians, Philemon, Galatians, Philippians, 1 Thessalonians, 2 Thessalonians, Ephesians, Colossians, 1 Timothy, 2 Timothy and Titus and – likely – even Hebrews. Paul's letters have had enormous influence on Christian theology as he shared the relationship between God the Father and Jesus, the love of Christ and the sacrifice he made for us, and on the incredible, mystical, human relationship we can have with our creator.
The list of our quilt block patterns is growing by the day, it seems, but this has to be one of my favorite quilt blocks so far! The adorable prints make this just so light and airy feeling, don't you think? The contrast
If you're new to applique, here is a great little video I've prepared for you to share the process. It's super simple, and all you'll need material-wise is double-sided fusible webbing.
Additionally, this is a great block to turn into a quilt pillow! Using some of the extra fabric you have on hand, you can add some sashing and have a great envelope pillow that you can use year round…and recover whenever needed 🙂
Like many of our quilt blocks, this block is foundation paper pieced and the pattern includes three sizes: 8″x8″, 10″x10″, and 12″x12″ as well as a coloring sheet. There are also applique for the mini heart stamps on each letter included within the pattern.

(Visited 422 times, 2 visits today)