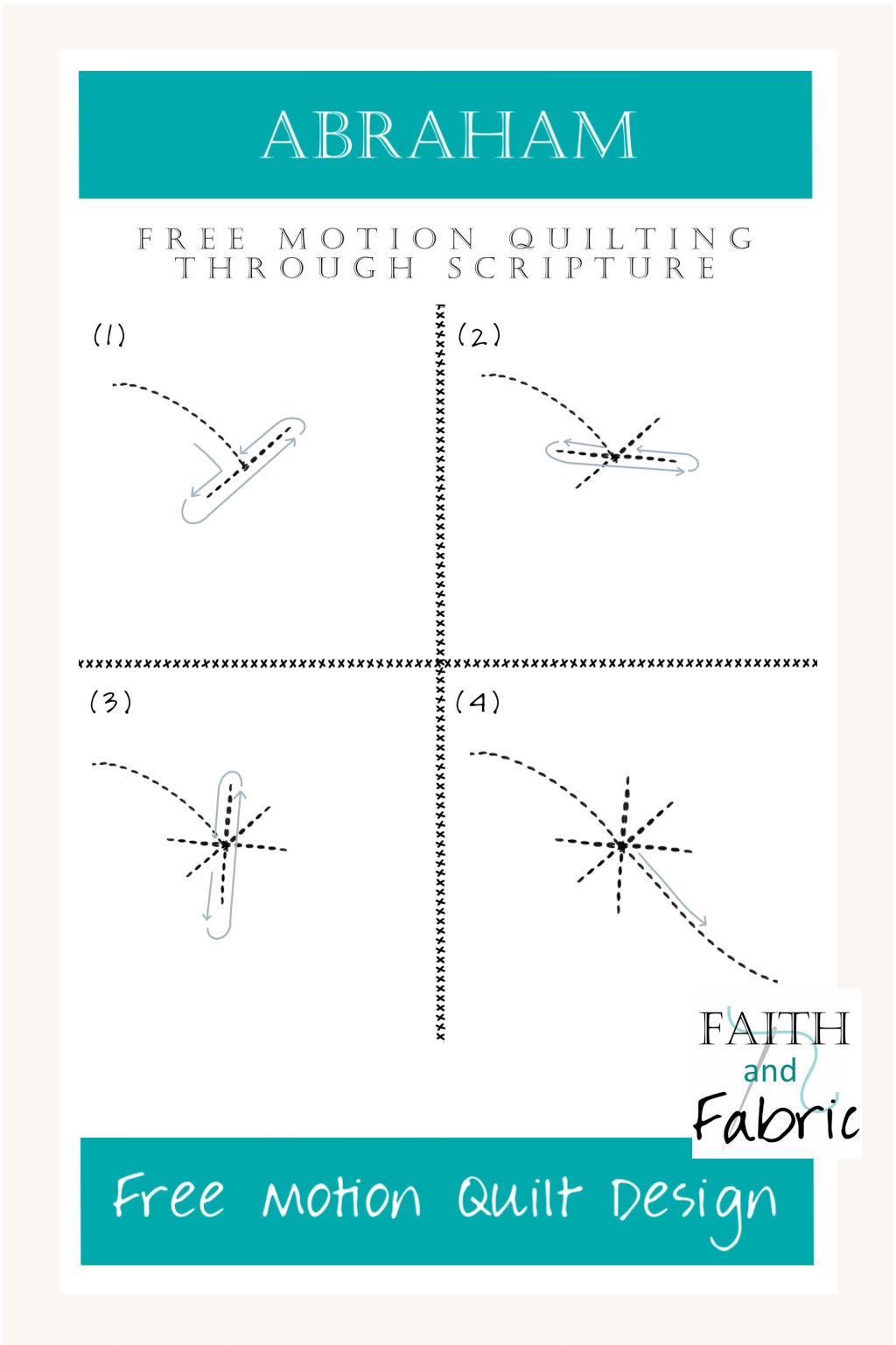 Welcome back to Week 4 of #freemotionfriday! If you've missed any of the prior free motion quilt designs, you can see them here. It's been so much fun practicing our free motion quilting with you each week; what a journey this has already been! If you're new and just getting started, here's the full post to help launch your free motion journey!.
This week we'll be making a free motion quilt design called "Abraham". Abraham and Sarah were barren, childless. So it came as a surprise when he was told that his descendants would be as numerous as the stars! After all, not many people of their…advanced (shall we say) age become parents. Abraham laughed in surprise – and Sarah laughed in sarcasm…but that's a different story for a different day.
We are one family, under God, part of his amazing creation…and it's something that we too often forget. We are brothers and sisters, and we should be there for each other, to lift each other up, to support each other, to keep each other on the right path, to care for each other.
Let's get started in sewing Abraham, our free motion quilting design for the week . Here are three tips to help you as you create this design: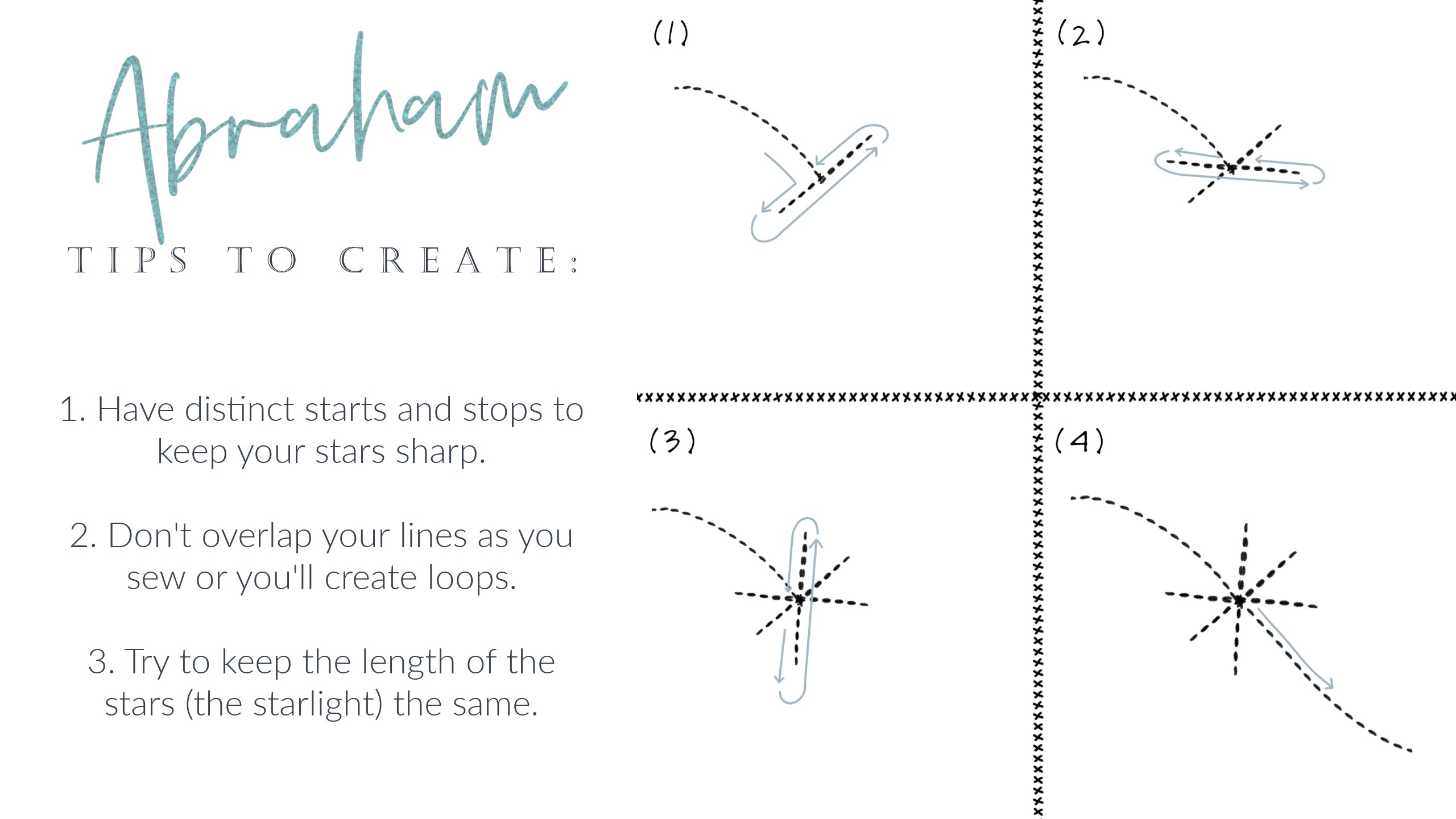 One really important point is to ensure, when creating your star free motion quilt design, that you make just straight lines that radiate from your center point. As you enter into the design, STOP – then make a perpendicular line that runs at a right angle from your meandering line as shown in step 1. Returning to the center, as shown in step two and three, you'll then make an "X" around the line you created in step 1. Lastly, come straight out of your star as shown in step 4 as you meander towards your next star.
…and that's it! Check out the short video above which breaks down the process even more. I look forward to hearing how your sewing goes; leave a comment letting me know how you did, and be sure to share your work on IG using the tag #freemotionfriday so I can see your beautiful work!
(Visited 344 times, 2 visits today)