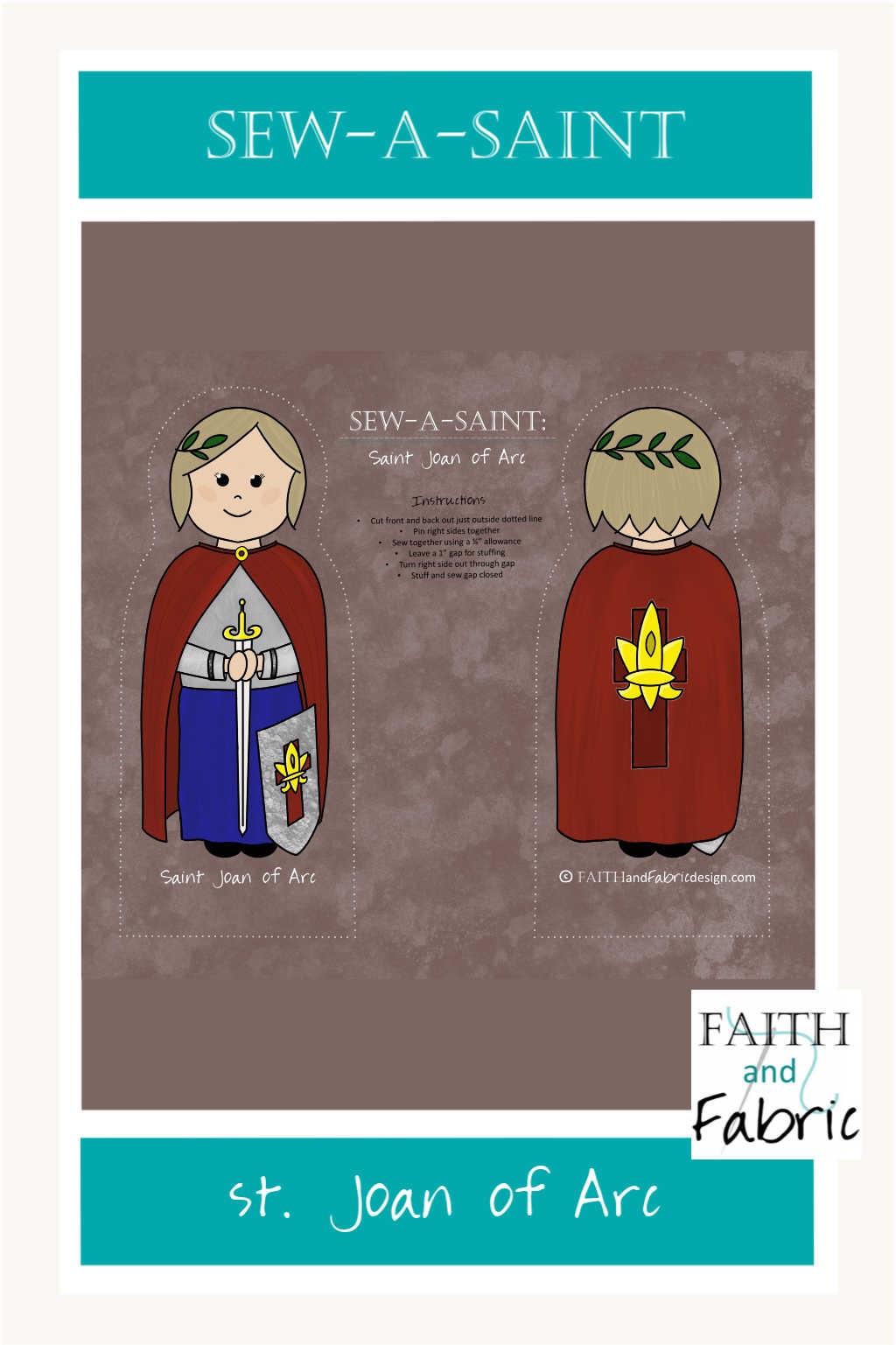 We could all use a little strength, and – on the days I need it most – I think of Joan of Arc. This amazing women conquered more by the age 20 than most of us do in a lifetime! At a very young age, Joan received visions from Archangel Michael, Saint Margaret, and Saint Catherine of Alexandria, who all instructed her to support Charles VII and help recover France from the English during the Hundred Years' War. She went to King Charles VII with her visions, and he sent her to the Siege of Orléans as part of a relief army where she fought until the siege was lifted nine days later. This was followed by several additional victories, which helped to boost the fRench morale and pave the way for future victories. Victory was to end for Joan, though, as on May 23, 1430, she was captured at Compiègne by the Burgundian, a group of French nobles who were allied with the English. She was burned at the stake on May 30, 1431 in Normandy, then under English rule, at just 19 years of age.
In creating this Sew-a-Saint of Joan of Arc, I focused on several iconic images of her for both inspiration and historical accuracy. Her face shares her optimistic outlook and youthful age, and her attire shows both the women and warrior that she is. Her shield bears the French crest, as does the back of her cape. Her hair is short, and a fern crown sits atop her head – a symbol of those martyred for their faith.
These soft plush dolls are one of our favorite items, and they're totally beginner friendly! They can be sewn by hand or with a machine (though I recommend a machine). Each saint is hand drawn and comes printed on a fat-quarter of fabric ready to sew. Instructions are printed on the fabric, ensuring you'll know how to make him as soon as he arrives in your mailbox. Dolls measure approximately 15″ when complete.
Please note that the images displayed on your screen are slightly blurred to protect copyrights. The images on the printed fabric are crisp and clear.




(Visited 557 times, 1 visits today)