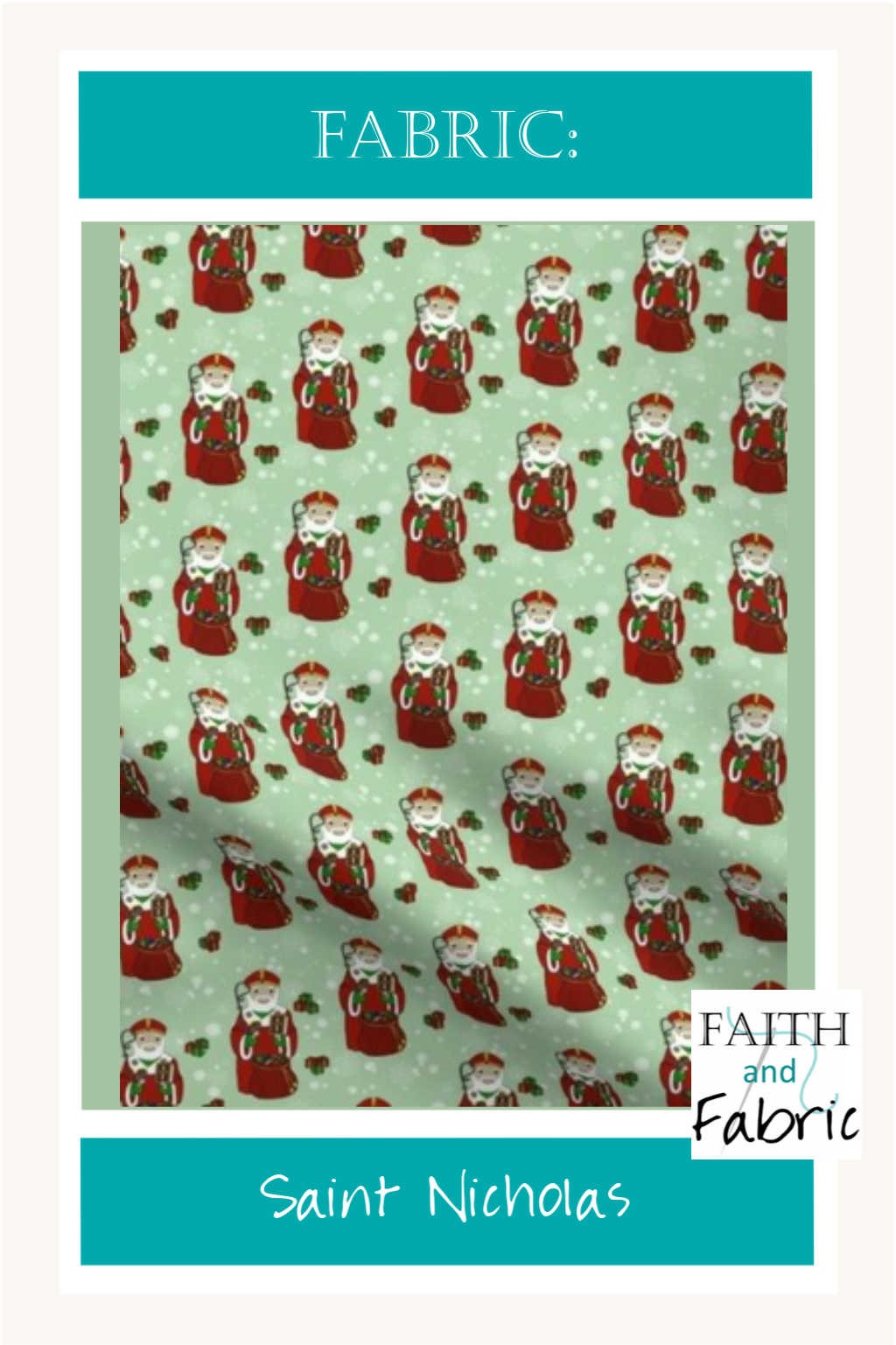 Saint Nicholas was a Christian bishop who consistently provided for the poor and sick throughout his life. Born in 280 in Patara, Lycia (modern-day Turkey), to wealthy parents who died young, Nicholas is remembered as a kind, loving man who used his inheritance to provide for the poor. Today, we honor his spirit in the modern-day Santa Claus.
In this delicate print, St. Nick – all hand drawn – stands surrounded by little gifts, reminiscent of the gifts we give today. In his hand is a bag of gold coins, just like those he would leave for the less fortunate in his town. The design repeats on an angle throughout the print, all set against a soft green background.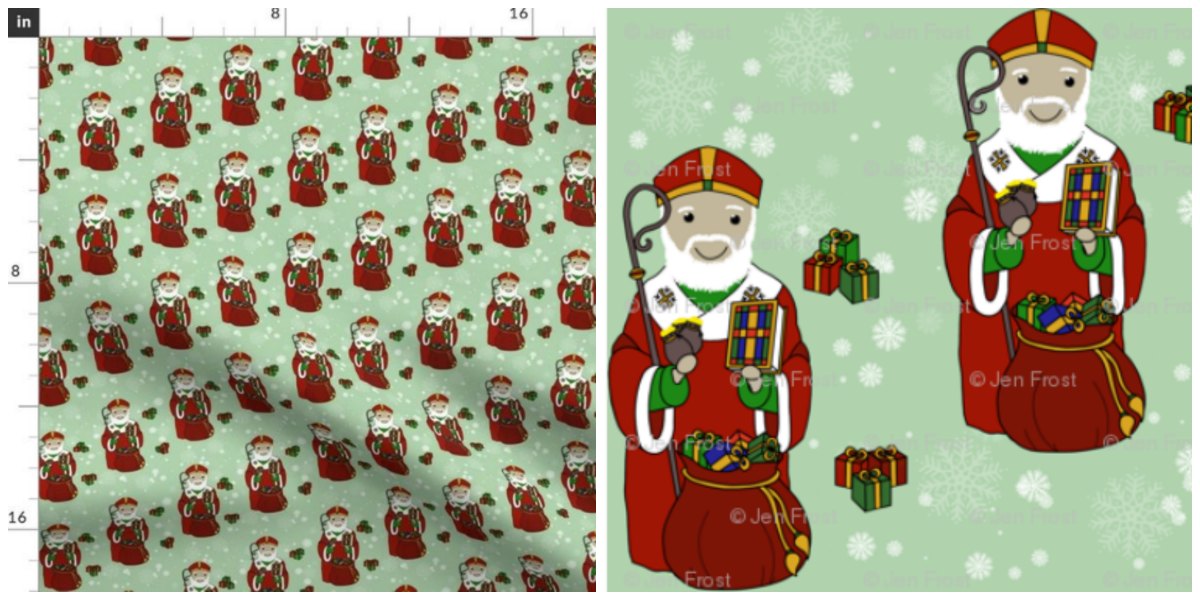 All fabrics are available year-round in our shop and can be delivered to you in any quantity (from fat quarter to several yards).  Can't wait to see what you make!
*Please note that I purposely blurs the images displayed on your screen to protect copyrights. The images on the printed fabric are crisp and clear.


(Visited 524 times, 2 visits today)