Welcome to our beginner sewing class on creating a Sew-a-Saint doll!

These adorable saint dolls come printed on a fat quarter of fabric, with the directions printed right beside the design of the doll. At just a few steps, they're simple – and make the perfect snuggle toy when finished.
Today, we're going to walk you through the step-by-step process to create a doll. Below, you'll find step-by-step photos on how to make your saint doll. I've also linked to many of the products shown in the photos, as I've tried several and these are my go-to items when it's time to sew.
Happy sewing!
WHAT YOU NEED:
HOW TO MAKE: (with photos)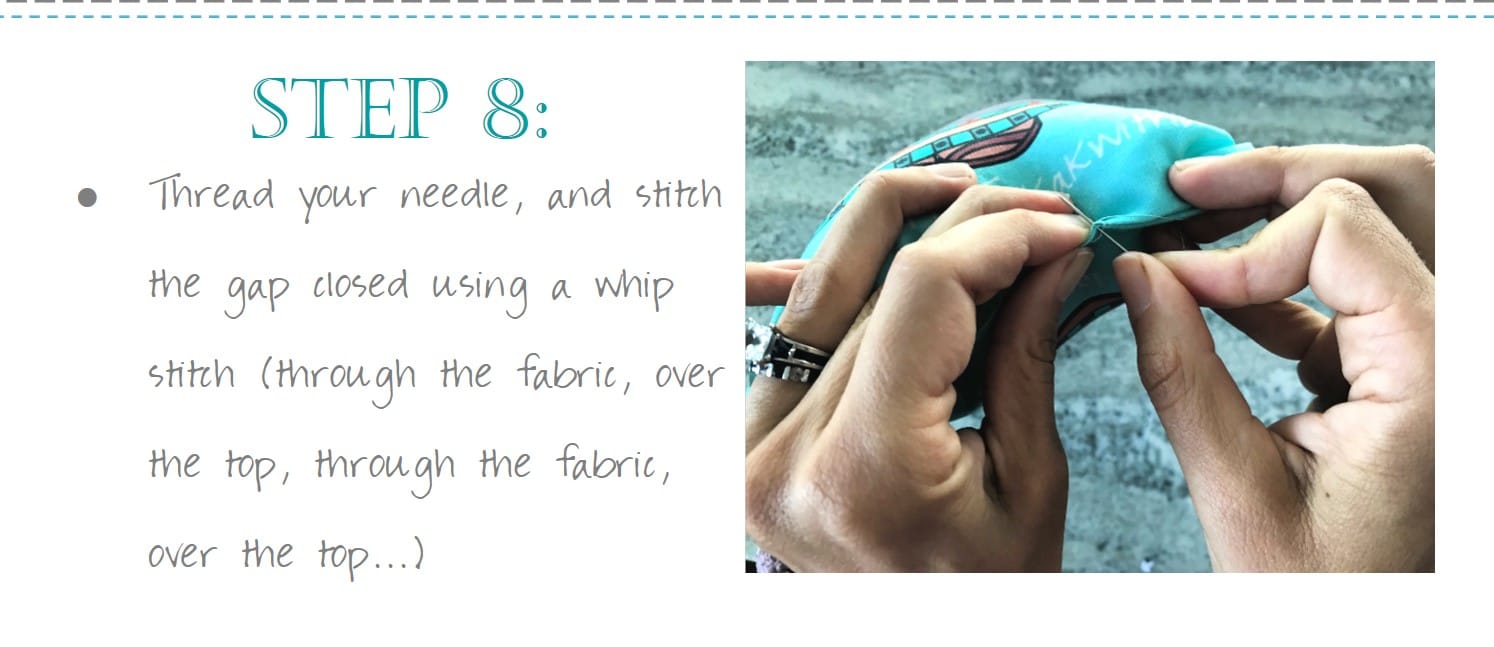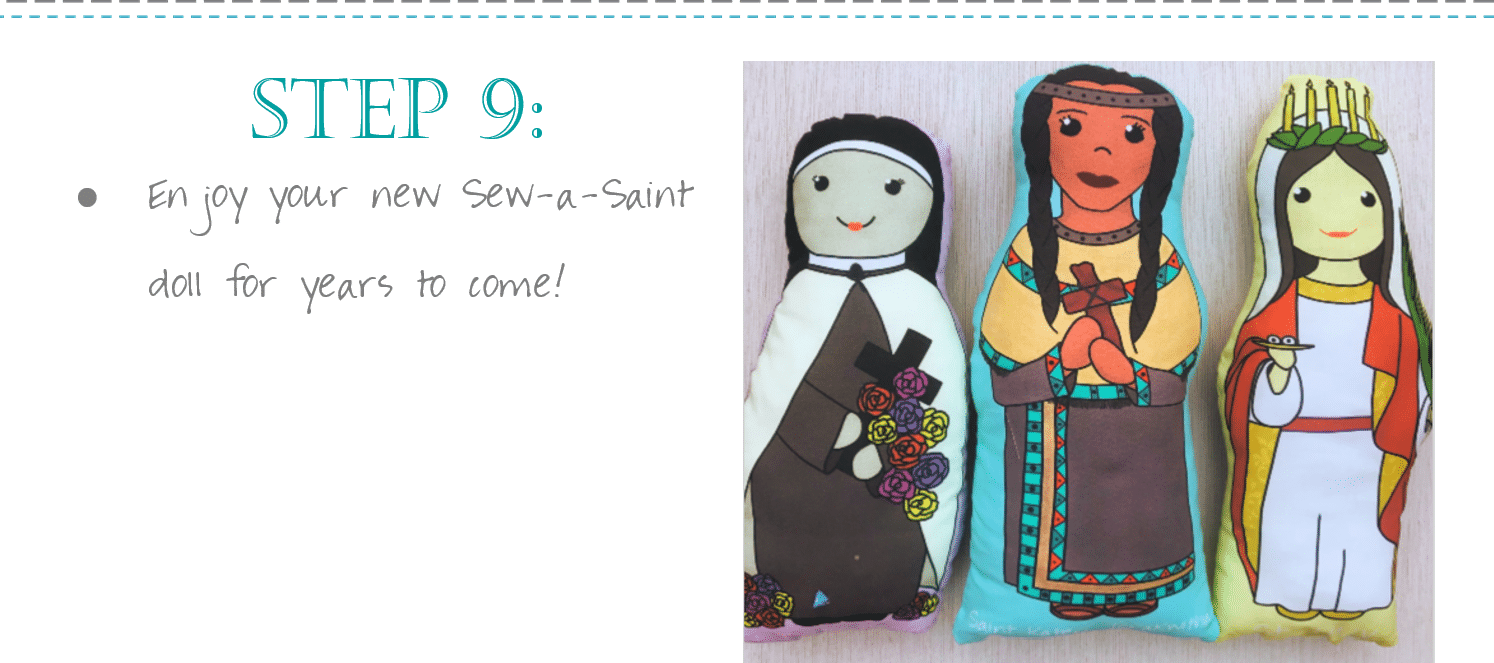 Did you enjoy this sewing class? View all our sewing classes here!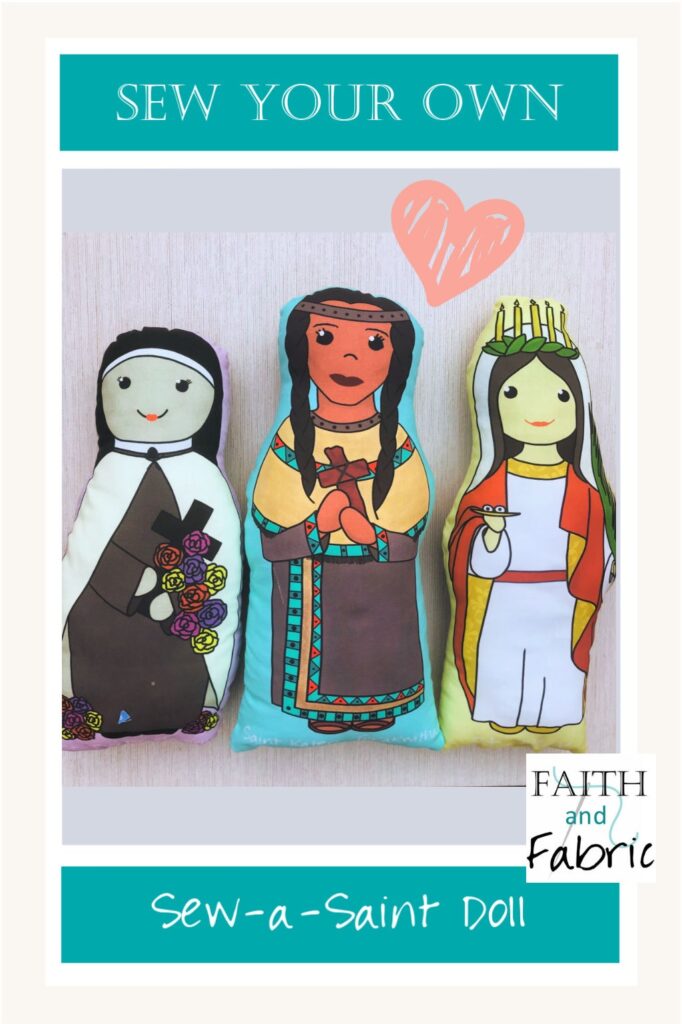 HOW TO MAKE: (text only)
Set your iron to cotton setting and press your fabric
Using fabric sheers, cut out both the front and back of your doll
With right sides together, pin your fabric every 5" or so
Stitch around the edge of your doll leaving a ¼" allowance. Remember to backstitch when you begin sewing!
Leave a 4" gap at the bottom for stuffing. Remember to backstitch when you finish sewing!
Stuff your doll. TIP: add a bit more stuffing than you need, as it will always flatten over time.
Thread your needle, and stitch the gap closed using a whip stitch (through the fabric, over the top, through the fabric, over the top…)
Enjoy your new Sew-a-Saint doll for years to come!
(Visited 2,957 times, 9 visits today)