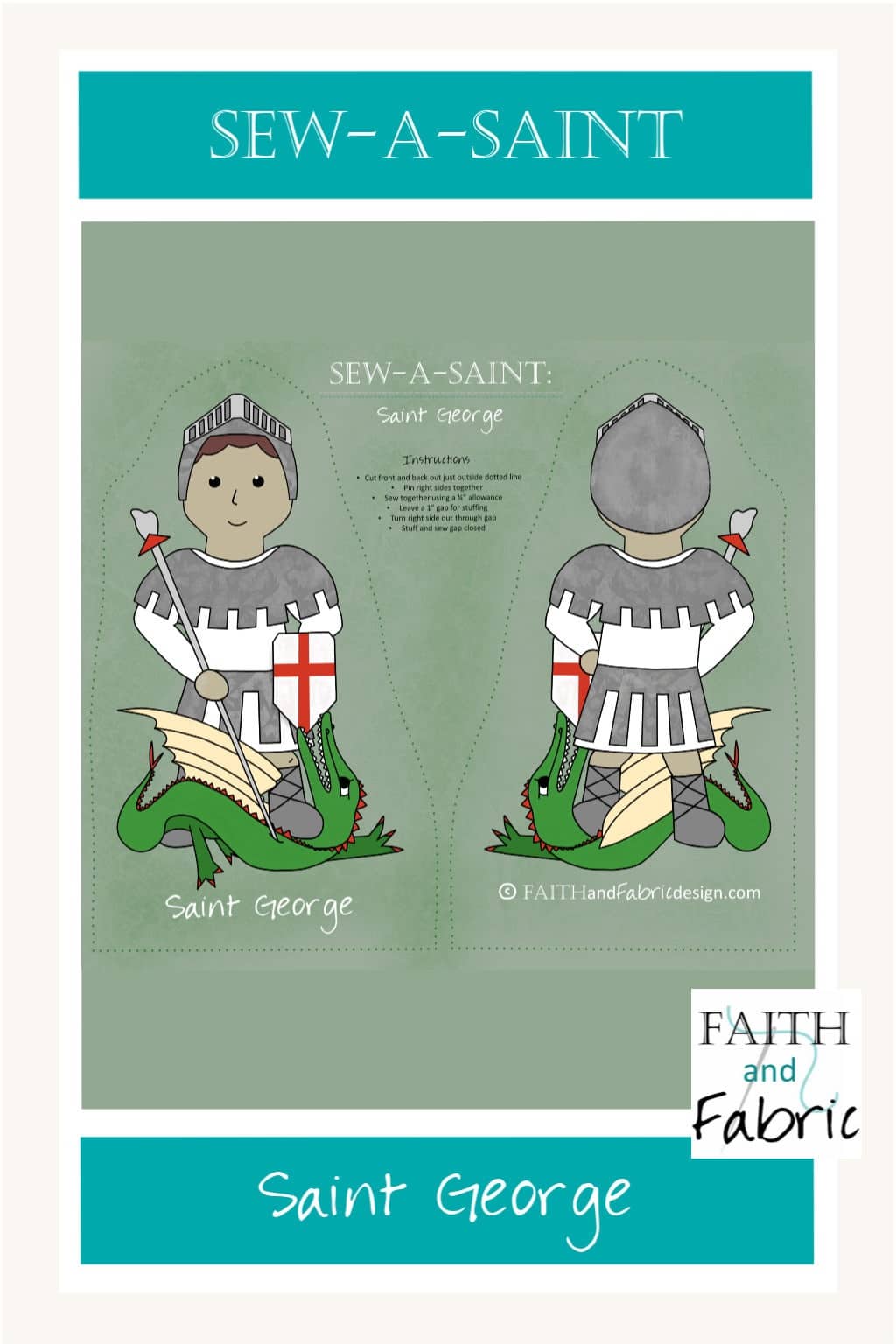 Saint George is, next to St. Michael the Archangel, probably *the* most popular saint for little boys. Last year, in my son's kindergarten class, about half the class of boys came dressed as either St. George or St. Michael on All Saints Day. Seriously, the were just adorable.
This Saint George Sew-a-Saint was designed with the tale of the dragon: St. George, who died in the year 303, is best known for slaying a dragon who demanded human sacrifices. The story became popular in the 11th century, and has remained a heroic one in the eyes of many for generations. Each day we, too, are faced with challenges we must battle and overcome – just like St. George and the dragon.
St. George is the patron saint of the Blue Knights and St. George's Troops. Bulk orders are available for all organizations.
These soft plush dolls are one of our favorite items, and they're totally beginner friendly! They can be sewn by hand or with a machine (though I recommend a machine). Each saint is hand drawn and comes printed on a fat-quarter of fabric ready to sew. Instructions are printed on the fabric, ensuring you'll know how to make him as soon as he arrives in your mailbox. Dolls measure approximately 15″ when complete.
Please note that the images displayed on your screen are slightly blurred to protect copyrights. The images on the printed fabric are crisp and clear.




(Visited 512 times, 1 visits today)