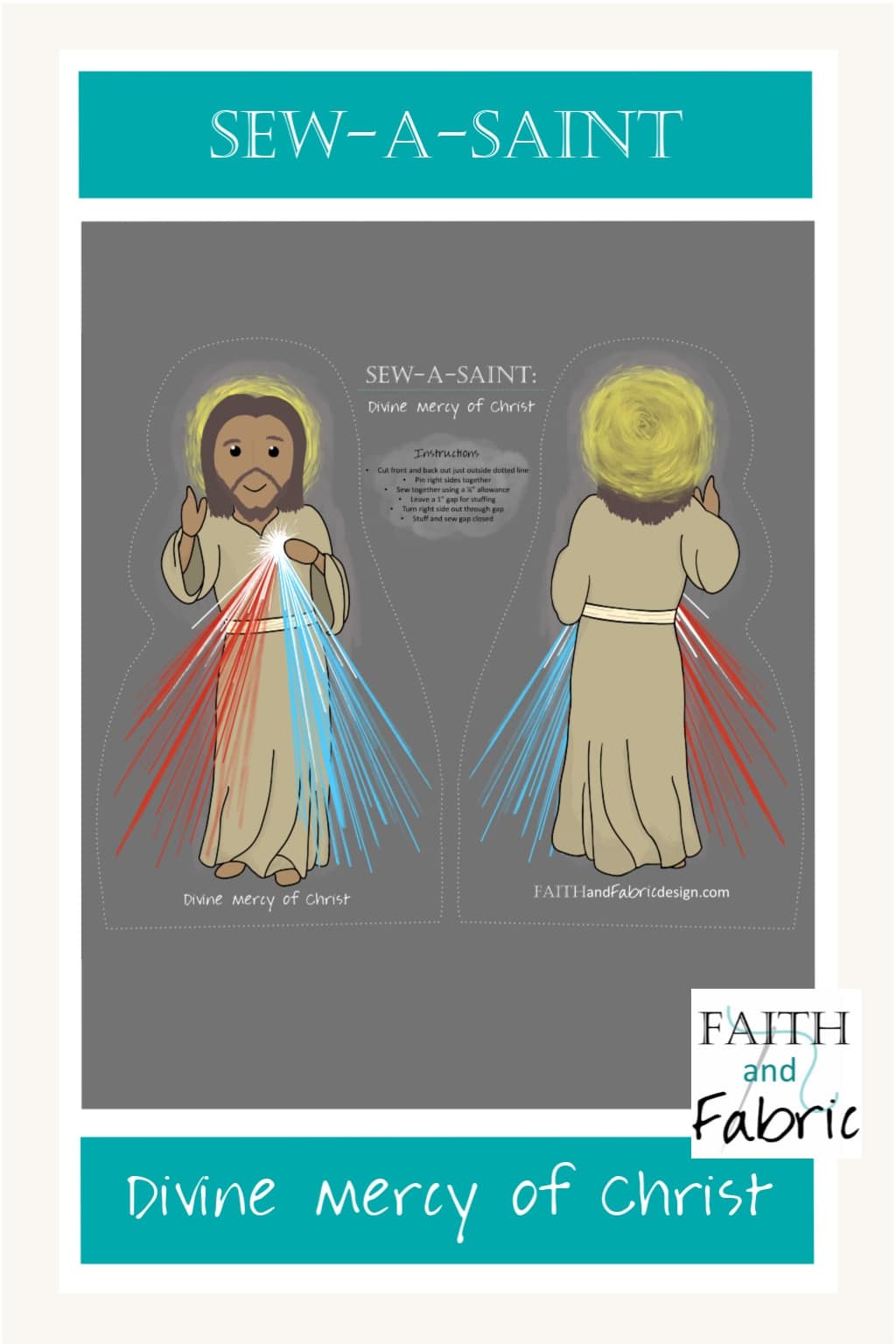 We celebrate the Divine Mercy of Christ the Sunday following Easter. During this time, we remember to approach God in prayer and ask for mercy not just for us for the whole world, be merciful in our own actions by extending love and forgiveness to others just as He does to us, and place our complete trust in Jesus, knowing that the graces of His mercy are dependent upon our trust.
This devotion to Jesus is based on the writings of Saint Faustina Kowalska, a Polish nun who wrote over 600 pages recording the revelations she received about God's mercy. While we are called to be merciful all year long, we find a renewed spirit each year in celebrating Divine Mercy Sunday. This Sew-a-Saint, depicting the traditional image of Divine Mercy, is a wonderful gift to a child as a reminder of God's love and mercy shown to all. The brilliant red and blue radiate from Christ's heart, bright against the neutral gray background.
These soft plush dolls are one of our favorite items, and they're totally beginner friendly! They can be sewn by hand or with a machine (though I recommend a machine). Each saint is hand drawn and comes printed on a fat-quarter of fabric ready to sew. Instructions are printed on the fabric, ensuring you'll know how to make him as soon as he arrives in your mailbox.
Please note that the images displayed on your screen are slightly blurred to protect copyrights. The images on the printed fabric are crisp and clear.




(Visited 783 times, 1 visits today)