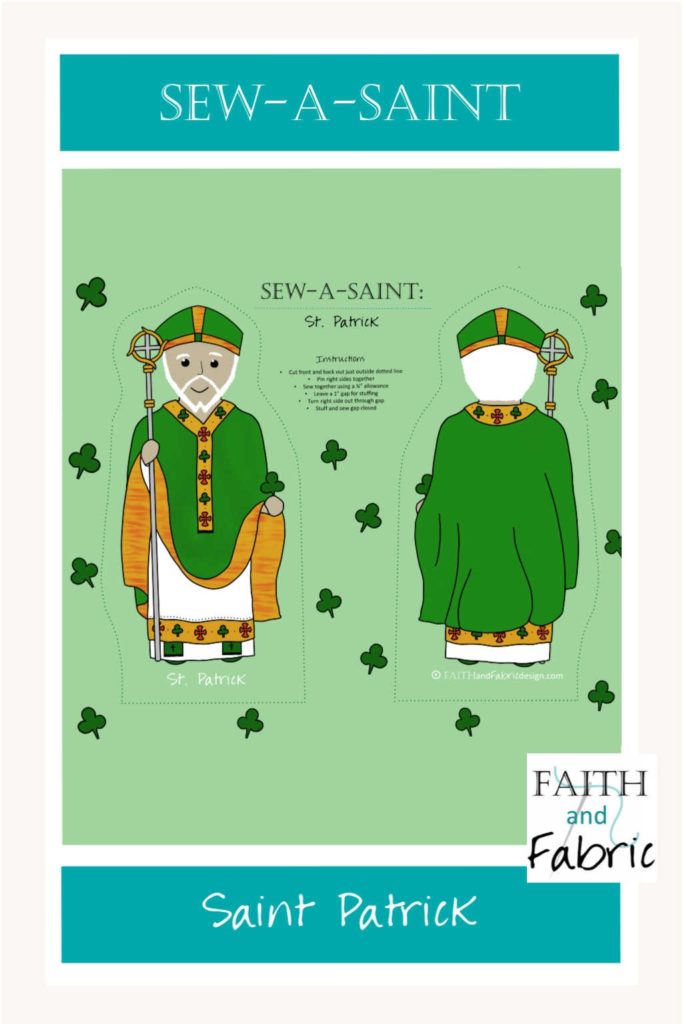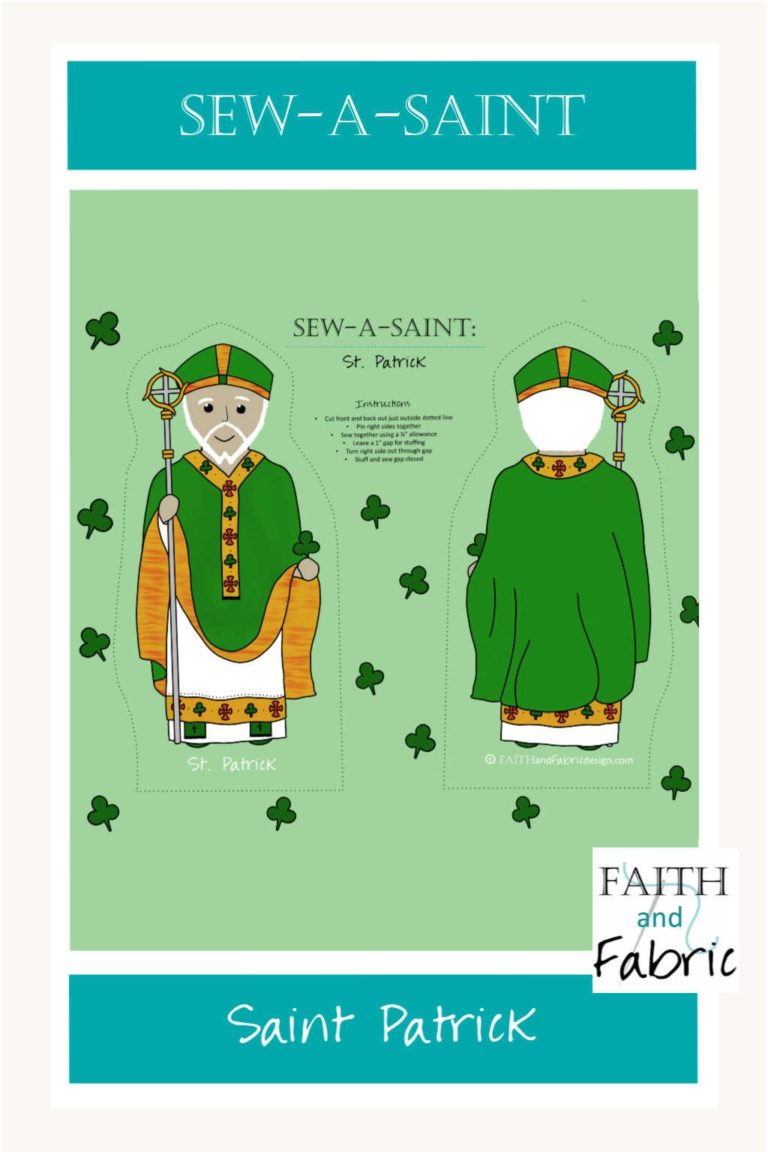 When we were kids, my mom always gave us green milk on St. Patrick's Day. As we got older, the green milk turned into green beer! (well, not literally, but you know what I mean. Ha!) Today, we celebrate St. Patrick's day with Irish soda bread alongside a shephard's pie. YUM. My husband and I were beyond fortunate to celebrate St. Patrick's Day in Ireland, and – since then – it has always held a special place in our heart.
Saint Patrick's feast day is one of the most popular in terms of celebrations – and you don't need to be Irish to join in! St. Patrick is the patron saint of Ireland and was active there in the later half of the 5th century. He's believed to have been the first bishop of Ireland, and is credited with bringing Christianity to the emerald isle.
These soft plush dolls are one of our favorite items, and they're totally beginner friendly! They can be sewn by hand or with a machine (though I recommend a machine). Each saint is hand drawn and comes printed on a fat-quarter of fabric ready to sew. Instructions are printed on the fabric, ensuring you'll know how to make him as soon as he arrives in your mailbox.
Please note that the images displayed on your screen are slightly blurred to protect copyrights. The images on the printed fabric are crisp and clear.




(Visited 838 times, 1 visits today)