Hi there, and welcome to TGIFF at Faith and Fabric! I'm Jen Frost, and I'm excited to host today's edition of TGIFF which I'm calling "so sew small".  My share for this month is a finished Moda mini quilt top – I'm so excited to share this, as it's the first quilt top I've made completely by hand!
My family and I have been traveling across the country for the past seven months, have seen so many beautiful places, and have met some of the nicest people. We rented out our home and bought a travel trailer. Now, while the trailer is the perfect way to travel, there was no fitting a sewing machine in there! So, the only sewing I'd be getting done was English paper piecing (EPP). I brought along a few colorful hexagons to stitch together, but then I learned about the Moda Love sew-along and it was too beautiful to not join in.
The free pattern was available on their website, but it was designed for folks with a sewing machine. So, I figured out how many triangles and squares I would need, measured extra carefully on a piece of poster board, and created about 100 little shapes! They looked so cute after each was basted; the fabric was by Bonnie and Camille (one of my favorite fabric design teams) and fit these tiny shapes perfectly.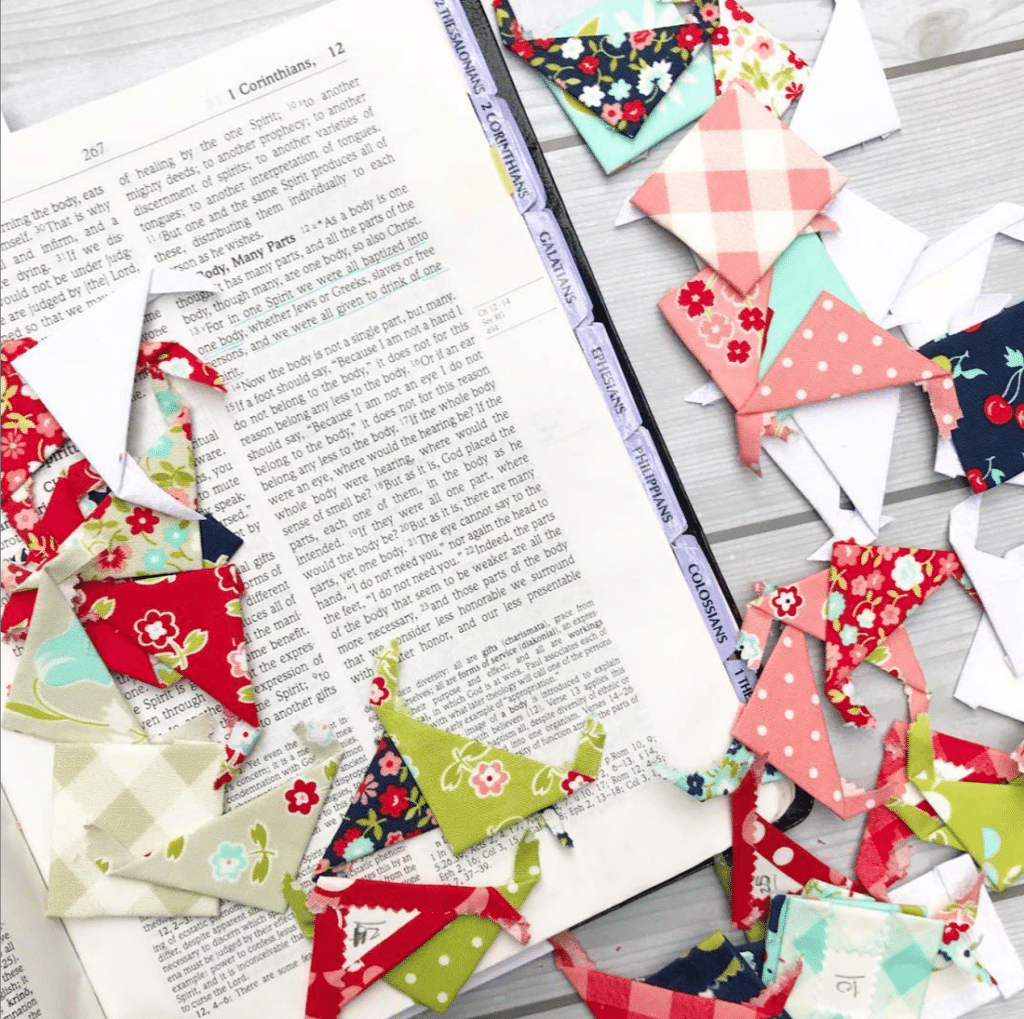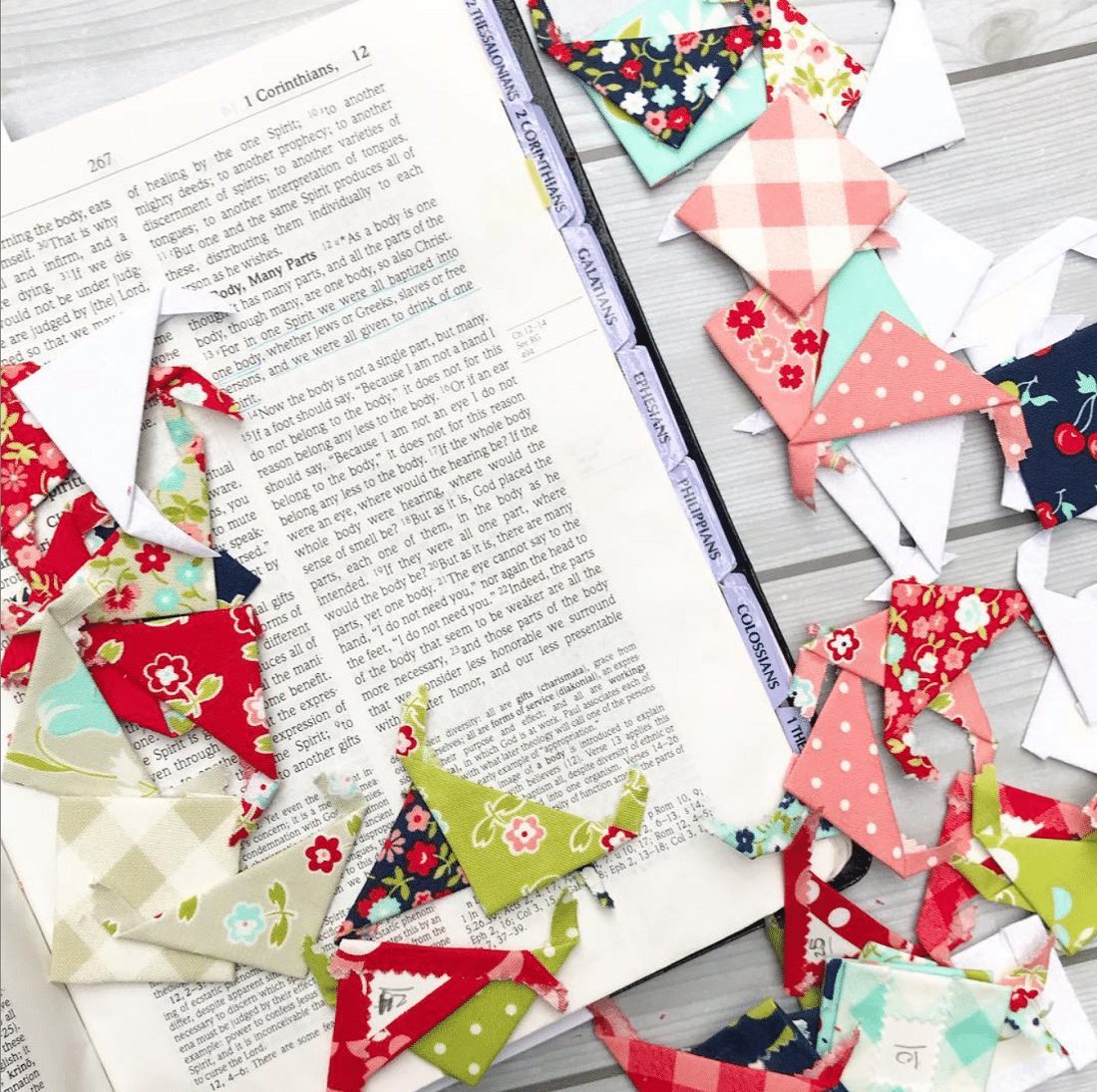 All these little pieces reminded me of the passage in Corinthians: "For as with the human body which is a unity although it has many parts – all the parts of the body, though many, still making up one single body…" Each of these tiny fabric pieces, each just one of many, will make one single quilt as they come together to create something beautiful.
…and I definitely think it turned out beautifully! Here's the back, before all the small paper pieces were removed. I ran into a bit of a challenge with the corners, and *would* have checked online to find out how to piece triangles to avoid the dreaded fabric clump, but the campsite we were at had no wifi or signal. So, I made it up as I went along – and it still worked!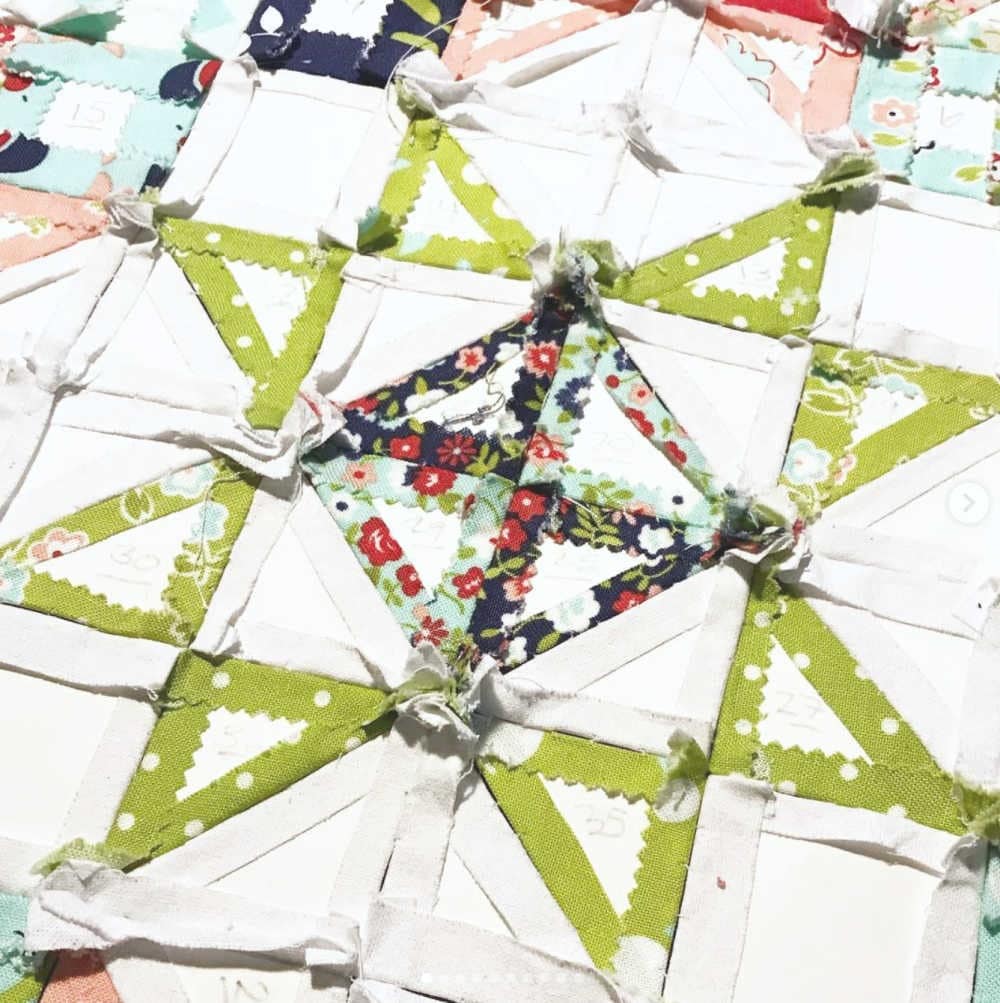 I used the ladder stitch for the first time, and am quite happy with the result. I definitely liked learning this stitch, and will use it again. The benefit of the ladder stitch is you can hardly see the stitches from the front! There are a few lumps and bumps, but it was a great learning experience – so I embrace each little hand-sewn mistake.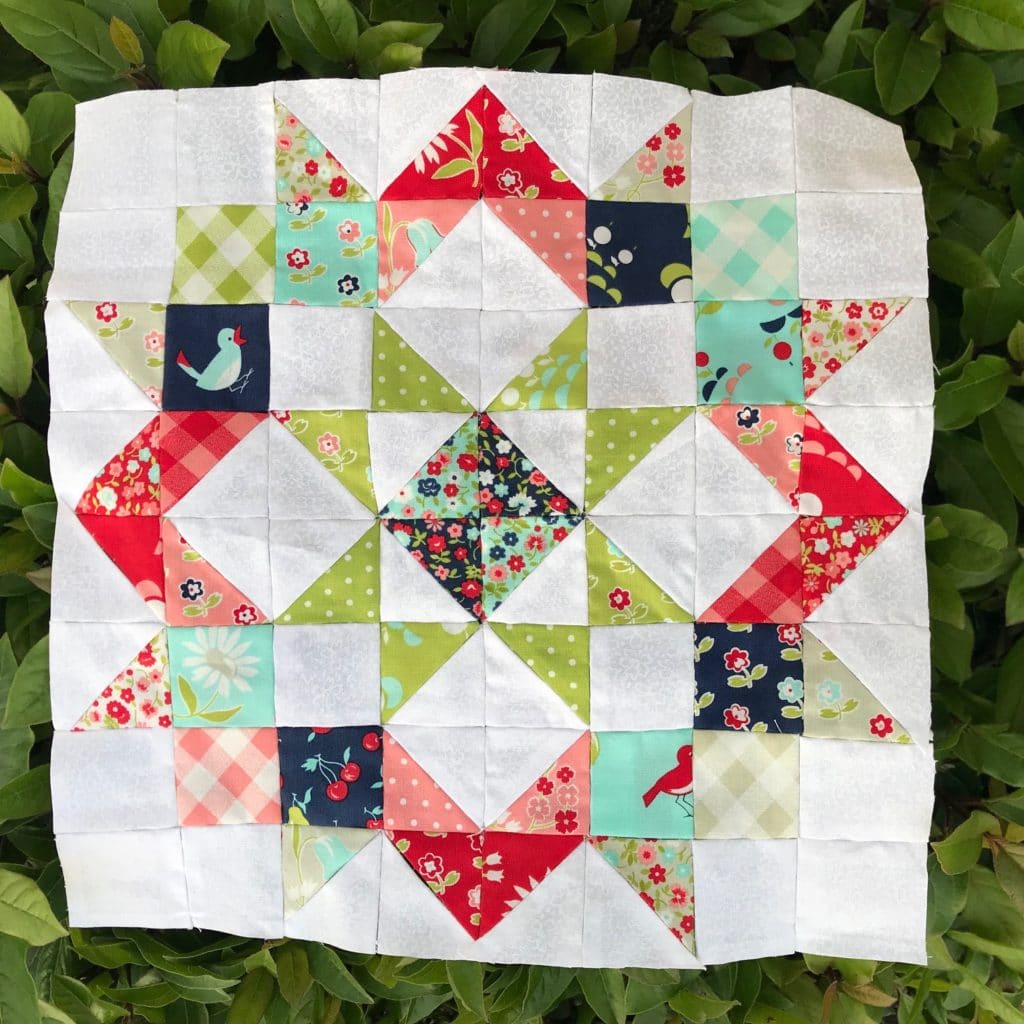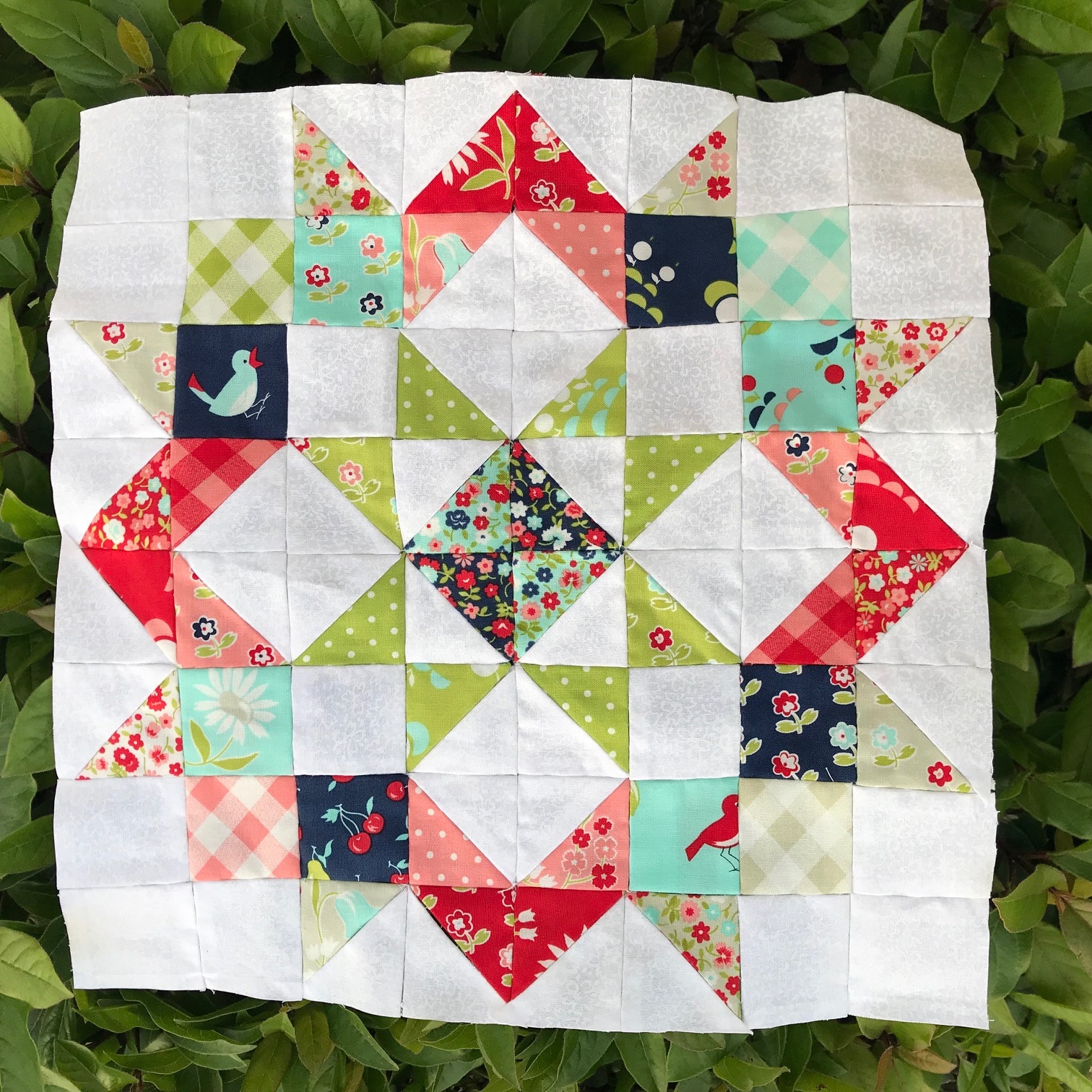 I'm planning on quilting this top by hand, too. It's a lesson in slow sewing, taking your time, and being patient…all things we (or rather, I) seem to have little of these days. I've picked a brilliant dusty pink fabric for the binding, and am going go use a solid white mixed with the remaining mini charm pack pieces for the back. So, that'll be another finish in a few months!
Your turn! What are you working on? I look forward to seeing your finishes!
(Visited 695 times, 1 visits today)