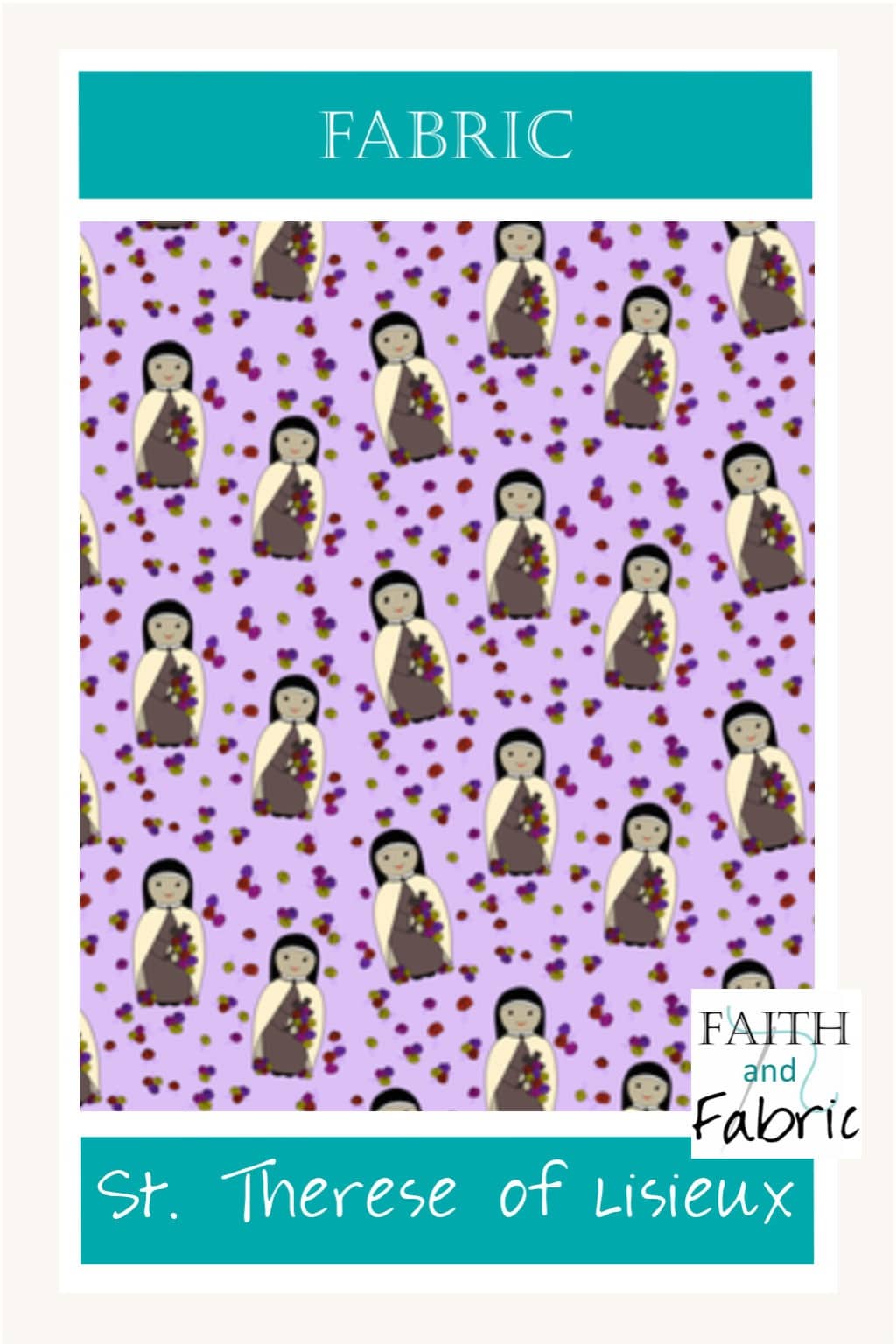 St. Therese of Lisieux is a popular saint among women and girls alike. The lovely way she shared her faith – her little offerings of flowers each day – is something we can all relate to. Born in 1873, she often battled illnesses throughout her 24yr life. Her humility shined through her essays, published the year after her death. The tender, childlike ways she shared her faith conveyed her devout holiness as she became the youngest doctor of the church.
In this delicate print, Saint Therese Lisieux – all hand drawn – stands amidst vibrant little flowers. The flowers repeat throughout the print, and the delicate leaves provide a soft contrast within the fabric.
This would be a wonderful fabric for any Little Flower group or little girl looking to St. Therese as a role model!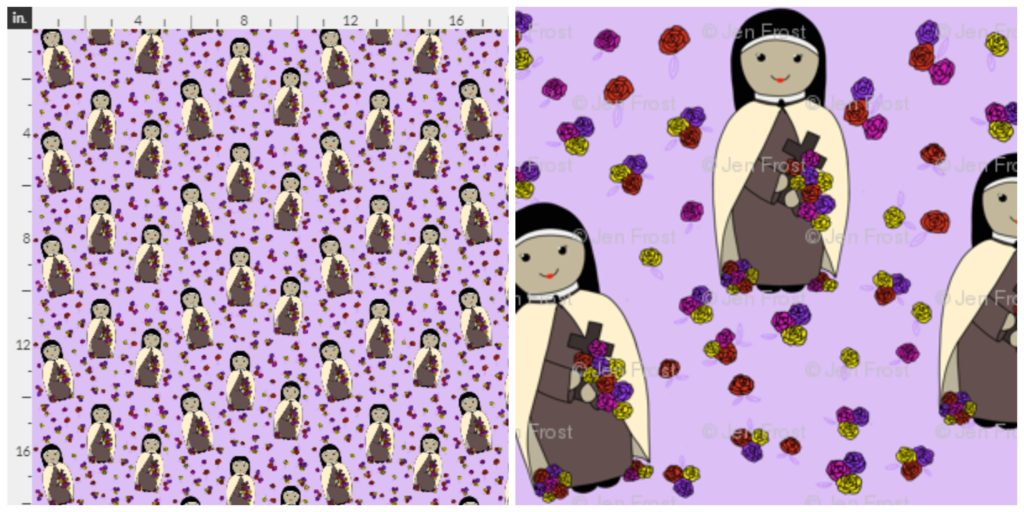 All fabrics are available year-round in our shop and can be delivered to you in any quantity (from fat quarter to several yards).  Can't wait to see what you make!
*Please note that I purposely blurs the images displayed on your screen to protect copyrights. The images on the printed fabric are crisp and clear.




(Visited 627 times, 1 visits today)