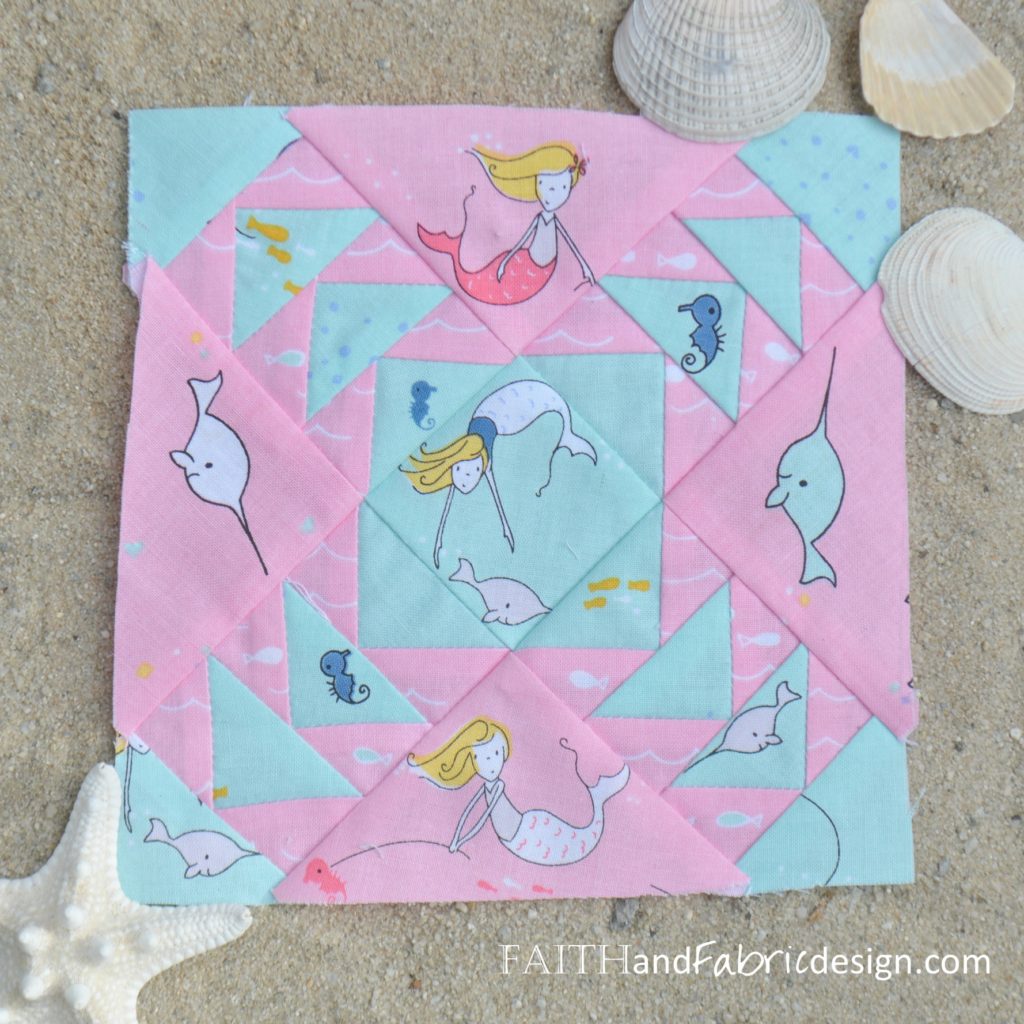 Fabrics Used: Riley Blake, unknown scraps

Happy Farmer's Tuesday – and gosh, this block had a ton of tiny pieces! I was brought back to childhood puzzle days when, after cutting the small pieces and setting them on the cutting table, a gentle breeze came through and blew the pieces to the floor. Since each of the pink waves pieces is cut *just so* so the waves move in a certain direction, it was truly a puzzle to put back together. Luckily I had my favorite five year old to help me sort it out – couldn't ask for a better puzzle buddy.
Click here to see all the blocks that have been completed so far. Also – are you on Instagram? Let's connect!

Just for fun, this post links up at some of these great Catholic and quilting sites!
(Visited 191 times, 1 visits today)