Welcome to this week's edition of TGIFF! I'm happy to host this week, *and* to share a project that sat unfinished for over a year…you've been there, too, right? I made these two 12″ blocks as part of the Mighty Lucky Monthly Challenge last year, and they've sat around since then. I had no use for them; they're so stylistically different than anything I've worked on before, and while the colors/fabrics used in each block are similar, the pattern on each isn't exactly complimentary to the other, you know? One block was an under-the-sea exercise in bias tape, and the other was a modern twist with color pop. I had almost forgotten about them…
…and then my son got a fish for Christmas. A snail, too. He named the fish Charger ("even though the Chargers are moving to Los Angeles"), and the snail Wally ("because he climbs on the walls", said my observant little man). A few days after falling in love with his fish, he noticed the fabrics sitting in a basket on the floor of the room and *literally* jumped, shouting, "MOM! IT'S A BLUE FISH JUST LIKE CHARGER!". For reals, five year olds are just adorable. I wanted to turn the fabric into something for my little buddy, so I stitched them together into a simple pillow.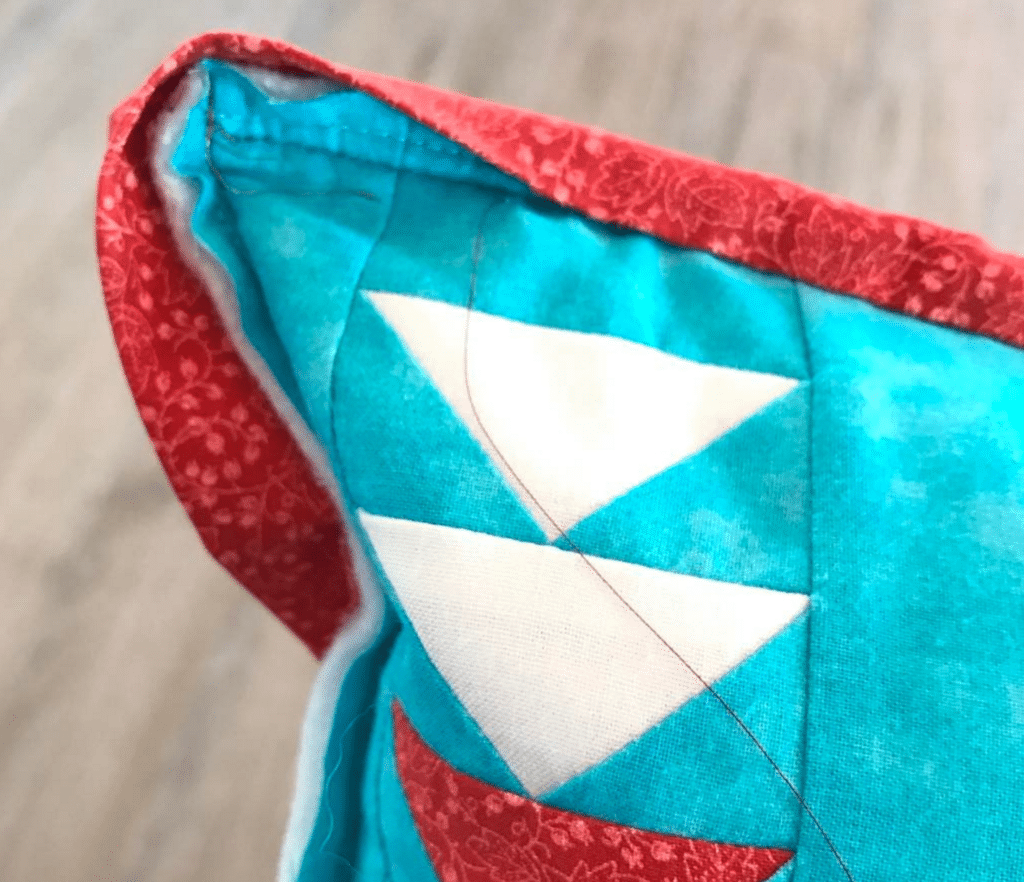 To add a bit of extra support to the pillow, I first ironed on a layer of fusible fleece to the wrong side on both the front and back. This pillow, like the others in his room, has a future full of fort making and pillow fighting ahead of it…so the extra layer gave it a bit more of a fighting chance to survive 😉  The fabrics used on the two blocks were the same, so it made it easy to select a binding color that worked for both; the deep warm burnt orange worked so well.
Overall, it was a fun little project to work on for my little man. I wouldn't say it's one of my favorites, but it's one of *his* ("Mom, I'm going to keep this forever and even when I move out and get married and get my own house! Will you still come over and make dinner?"), and that's all that matters.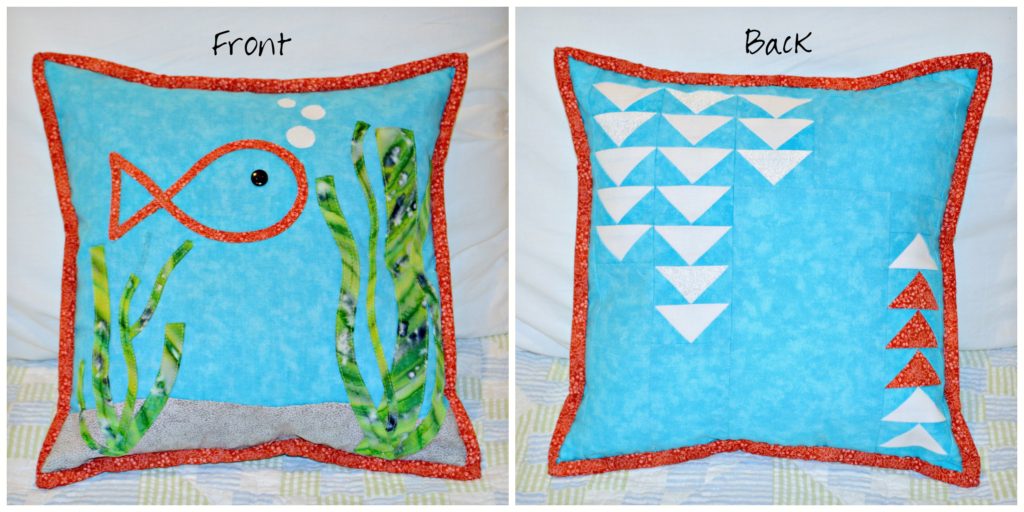 (forgive the lighting…I took these photos indoors at night and the light completely bounced around)
So what have you been up to this week?
(Visited 572 times, 3 visits today)