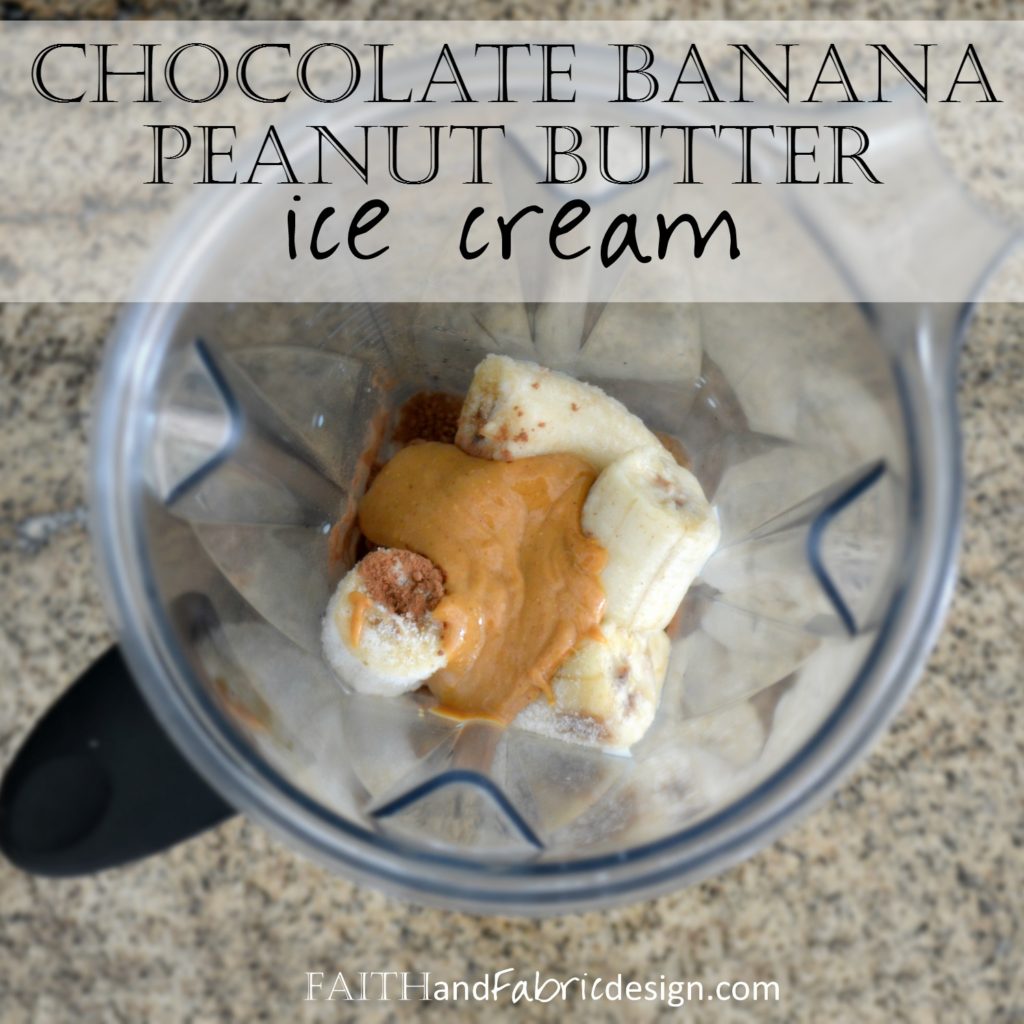 Ahh…summer time. Lazy days by the pool, late night bbq's with the neighbors, and cool ice cream to beat the heat. Speaking of ice cream…did you know July is National Ice Cream Month? To join in the frozen fun, I wanted to share our favorite recipe for healthy peanut butter chocolate banana ice cream – because, if there were ever flavors that were made to go together, peanut butter, chocolate, and banana are it. We love trying out new ice cream recipes at home, and this has become one of our absolute favorites.
INGREDIENTS
2-3 large ripe bananas, broken into chunks and frozen
1/8 – 1/4 cup milk or non-dairy milk alternative (for hard serve ice cream, use 1/8 cup; we prefer soft serve style, so use 1/4 cup)
2 tablespoons natural peanut butter (the organic "just peanuts" works best…and here's a great recipe for making your own peanut butter!)
1/2 tablespoon cocoa powder
dash of vanilla extract (optional)
crushed peanuts for topping (optional)
HOW TO MAKE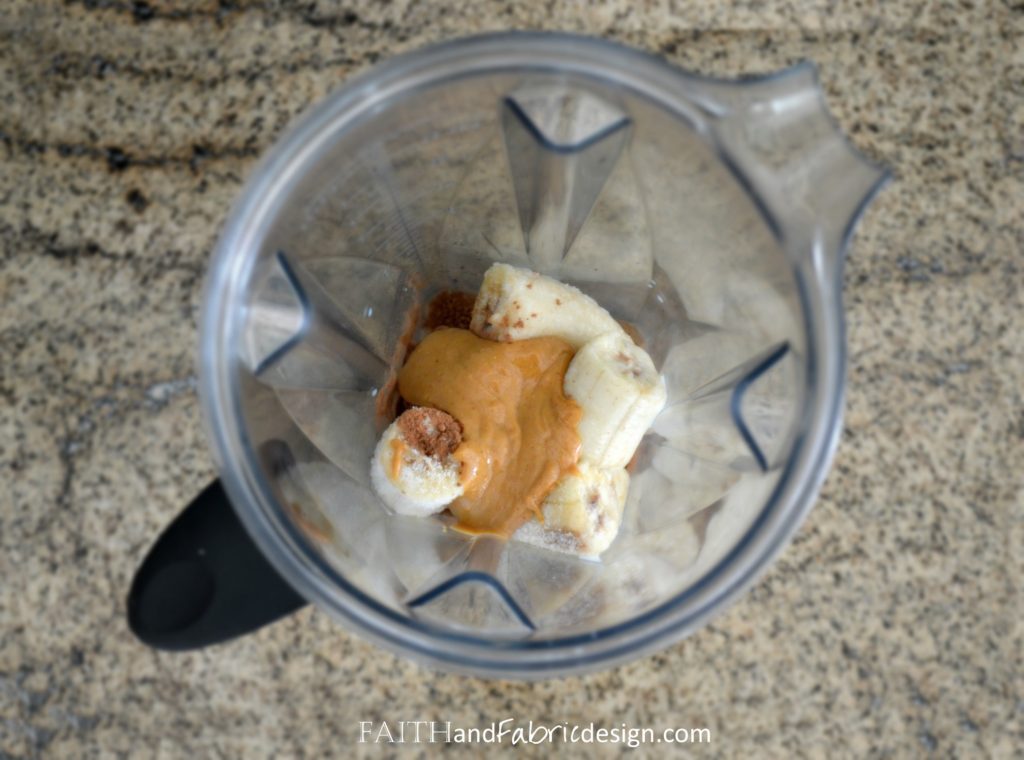 In an industrial blender*, mix frozen bananas, milk, peanut butter, cocoa powder, and – if using – the vanilla extract. Puree until smooth.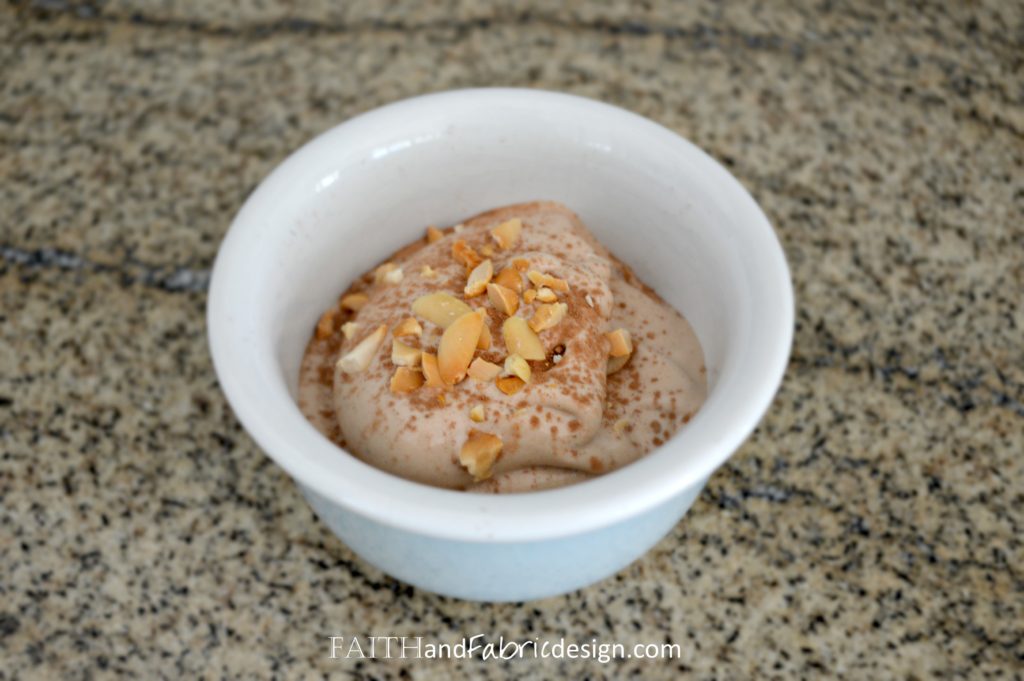 Spoon into bowls, top with peanuts, and serve. Simply delicious! For an added touch of glam, sprinkle a bit of cocoa powder on top just before serving.
*A note about industrial blenders: there are a wide variety of industrial blenders that we've used, and their strength and power can't be beat. Brands like the Ninja (less expensive) and Vitamix
 (a bit pricier) are not only perfect for slicing through frozen foods like in this recipe, but work great in creating baby purees, crushed margaritas and iced coffees. Some brands, like the Vitamix, even heat soups as they emulsify the ingredients (butternut squash being our favorite).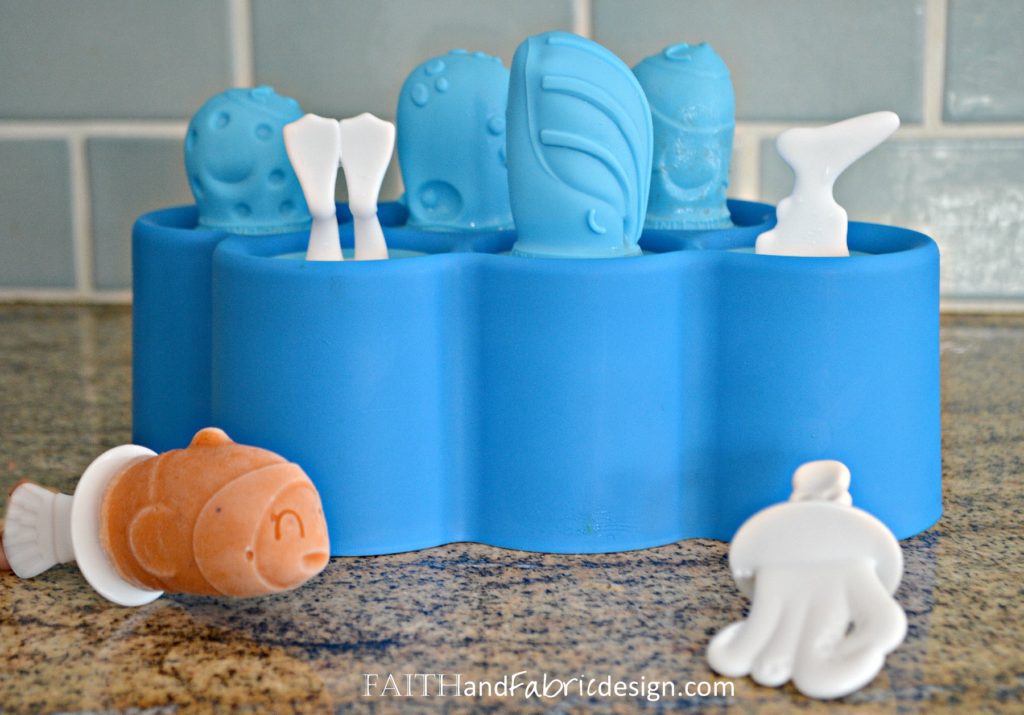 Have a bit of leftover mix? I love scooping any extra ice cream into this underwater silicone popsicle maker
– isn't it adorable? The popsicles freeze into *the* most adorable shapes, and pop right out when little man is ready for a treat. With popsicles this healthy, having one after breakfast, lunch, and dinner is encouraged. Plus, just about any delicious smoothie you can make in your blender turns into great popsicles – we're currently enjoying a strawberry orange apple mix. A tip? When your fruit starts to get over ripe – or your 4yr old takes two bites of a banana and decides that they are suddenly full – put the fruit into a resealable bag in the freezer. Whenever you're ready for a new batch of popsicles, pour some of the fruit from your freezer bag into the blender, add some milk or water, blend, and pour into the molds. Voila! No waste, and simply delicious summer treats.

Just for fun, this post links up at these great party linkup sites. This post also contains an affiliate link or two; as an affiliate, I earn a small commission on any purchase you make at no cost to you. Thank you for supporting this site!
(Visited 241 times, 1 visits today)