Are you ready for a bit of early Christmas? This brilliantly pieced pattern was written by Cheryl from Meadow Mist Design. Poinsettias are always such a prominent image of wintertime, and the way they pop on her quilt against the white snowy background made this a pattern I couldn't wait to try!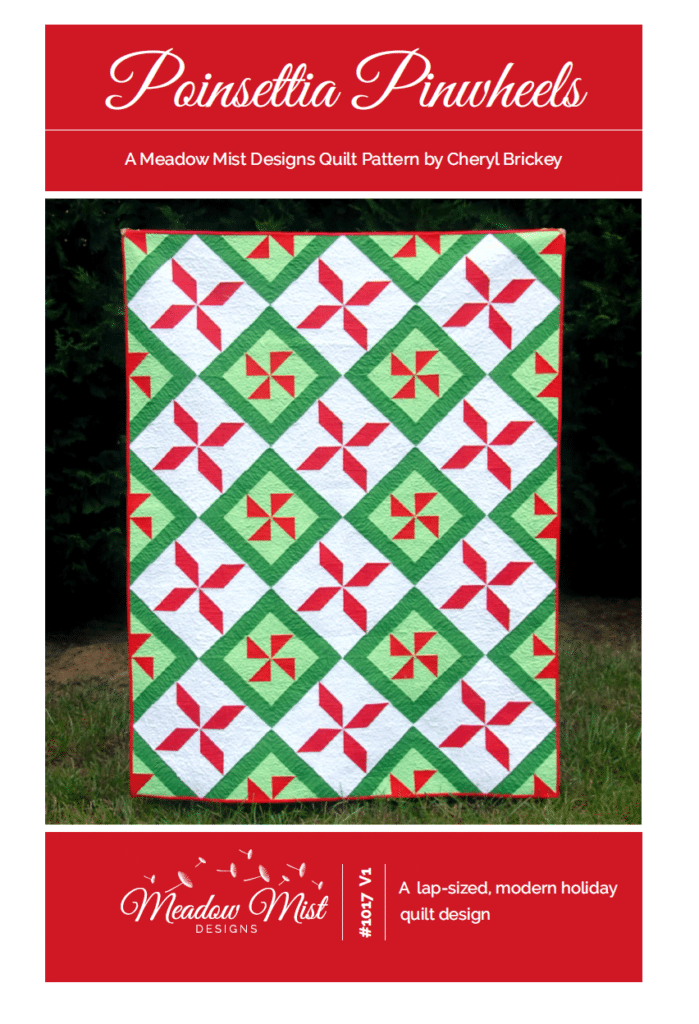 First up…fabric selection! I have a personal goal to use fabrics on hand for upcoming projects, as <ahem> my stash is getting quite out of control. I pulled these fabrics out; am interested to see how they work together! The green and red are a *tad* darker than I'd like, but hey, gotta stick to the personal goals.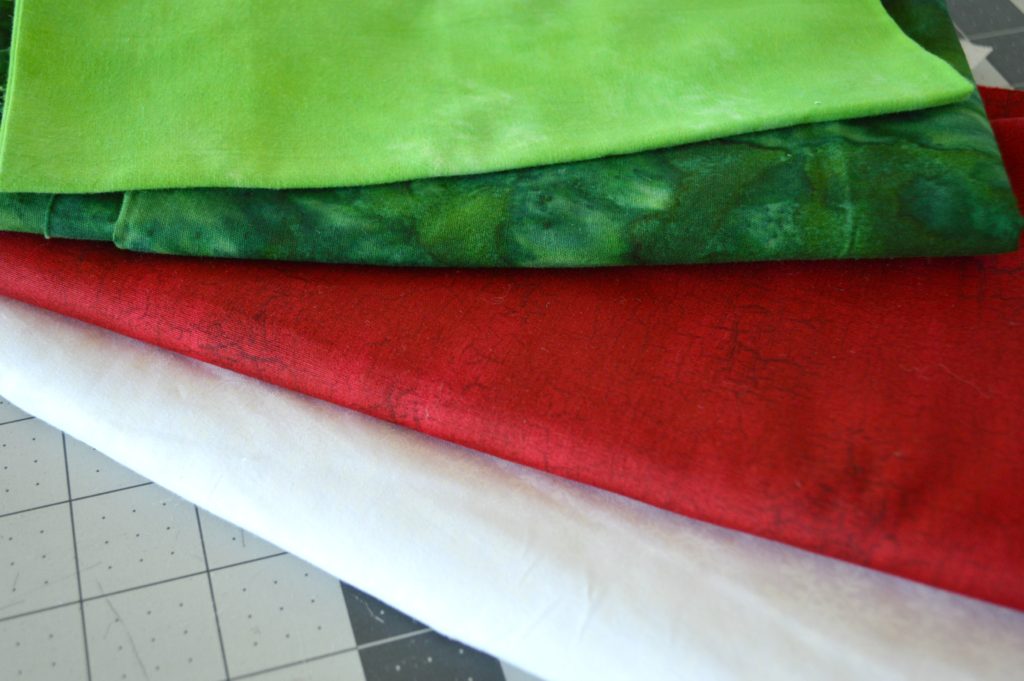 I'm making a single block to try out, so first up: create all the HSTs. Don't you love a great chain? This quilt came together soo easy…the clear instructions made the cutting a cinch. I modified *ever* so slightly, as want to turn this into a wall hanging. So, I increased the size of the individual HSTs so that one block would generously fill a wall space.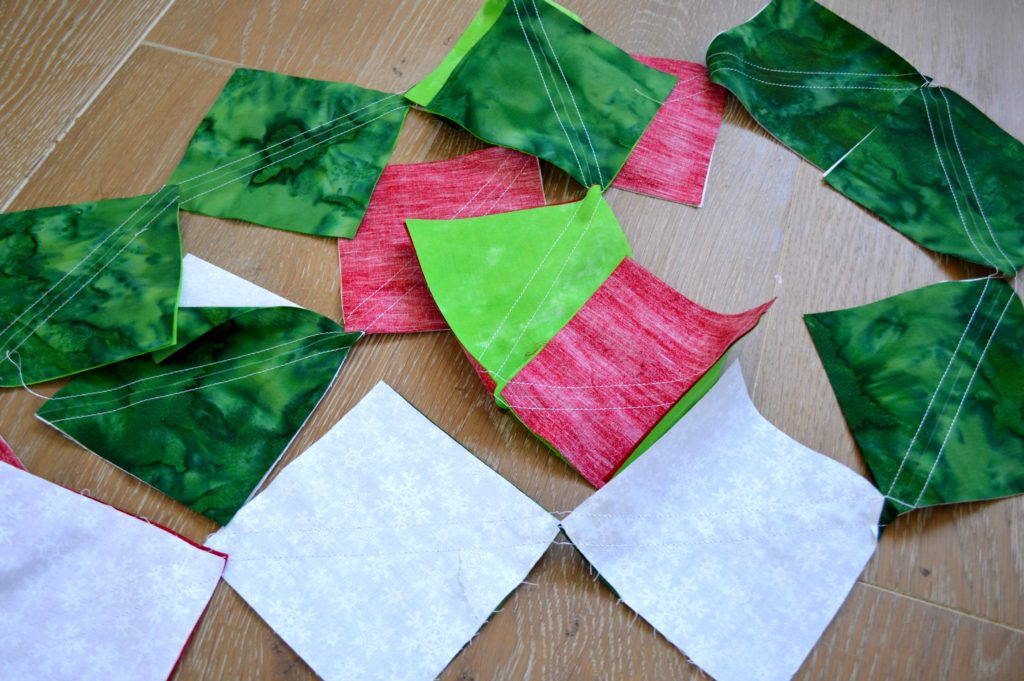 Can you see those adorable white snowflakes in the fabric? Love. The only downside of the white fabric was that it was from a big box store…so definitely a thinner variety and tended to stretch even though it was starched. I pressed the seams in alternate directions to help make crisp corners, and it came out great! Or, almost great. One tiny oops…luckily that'll be easy to fix 🙂 I may fix the block next to the oops, as it's alignment is off…things like that drive me crazy.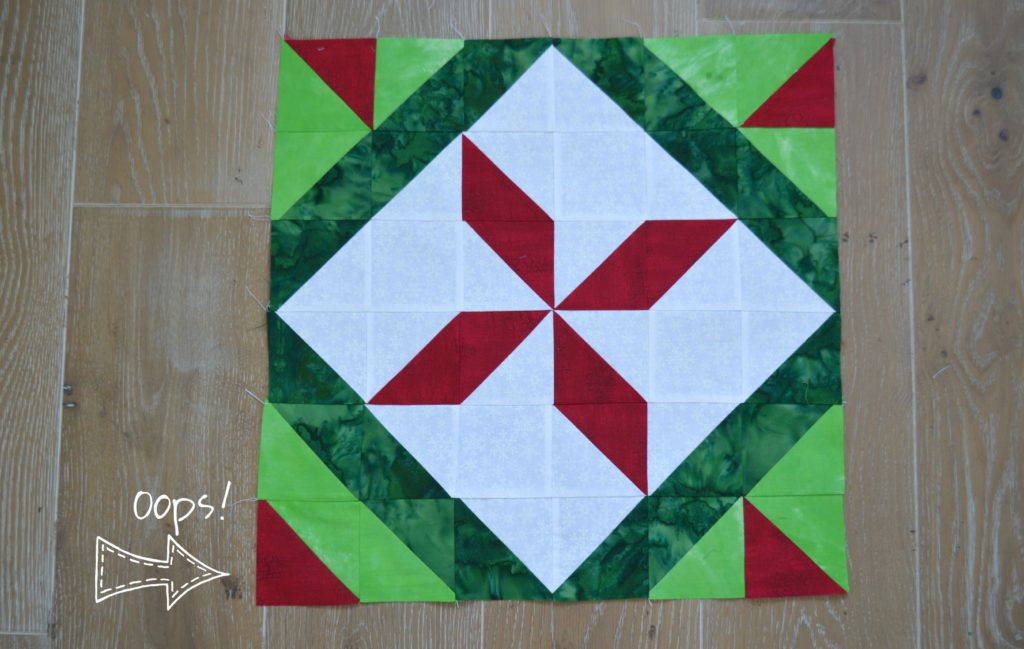 Just for fun, this post links up at some of these great Catholic and quilting sites! It also contains an affiliate link or two, which helps me cover the costs of this site.
(Visited 241 times, 1 visits today)