Lots of pinks and purples + extra soft fleece + sparkly glittery fabric = perfect baby girl quilt!
Truthfully, when I started this quilt, I was only doing it to use up some small but usable pieces of pink and purple fabric left over from several projects. My husband even jokingly asked if there was something I wasn't telling him (haha…funny man). Right as I was attaching the binding, I found out someone super close to me was expecting – so I can't help but wonder if it's a girl and if this quit is meant to be for her! I'm holding onto it just in case, but we won't know for sure until February or so. Exciting!
Pulling this quilt together was pretty easy; I trimmed a bunch of strips to 2 1/4 width and stitched the strips together in sets of three. Then, I cut those into squares and stitched two squares together to make a random variety of HSTs, which were then randomly arranged. The result is perfect – no two colors touch, and the wide variety of tones mixes so well.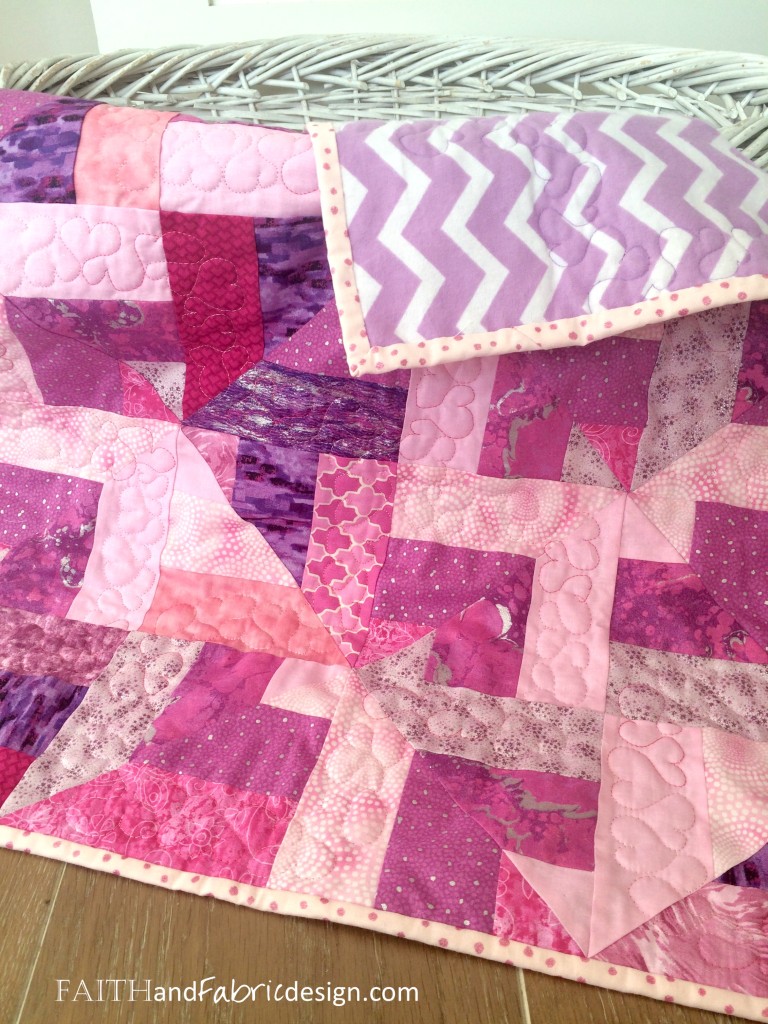 To finish off the quilt, I doodled a bunch of hearts through the strips. They filled it perfectly, adding just the right amount of girl to the quilt!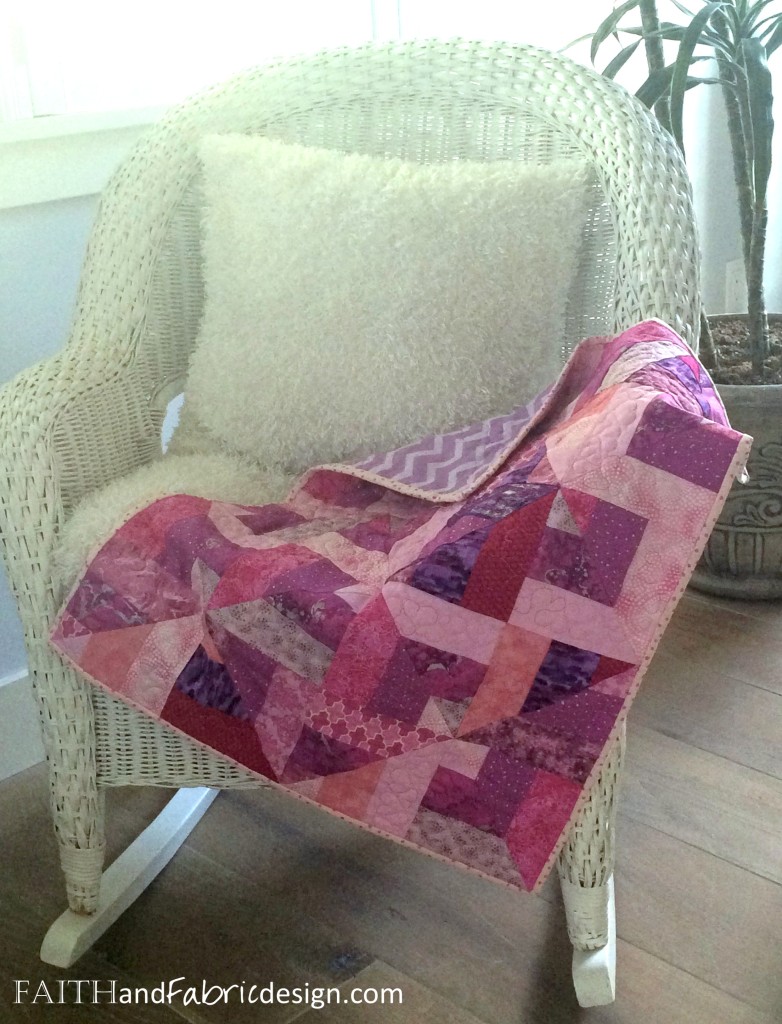 Just for fun, this post links up at some of these great Catholic and quilting sites!
(Visited 278 times, 1 visits today)