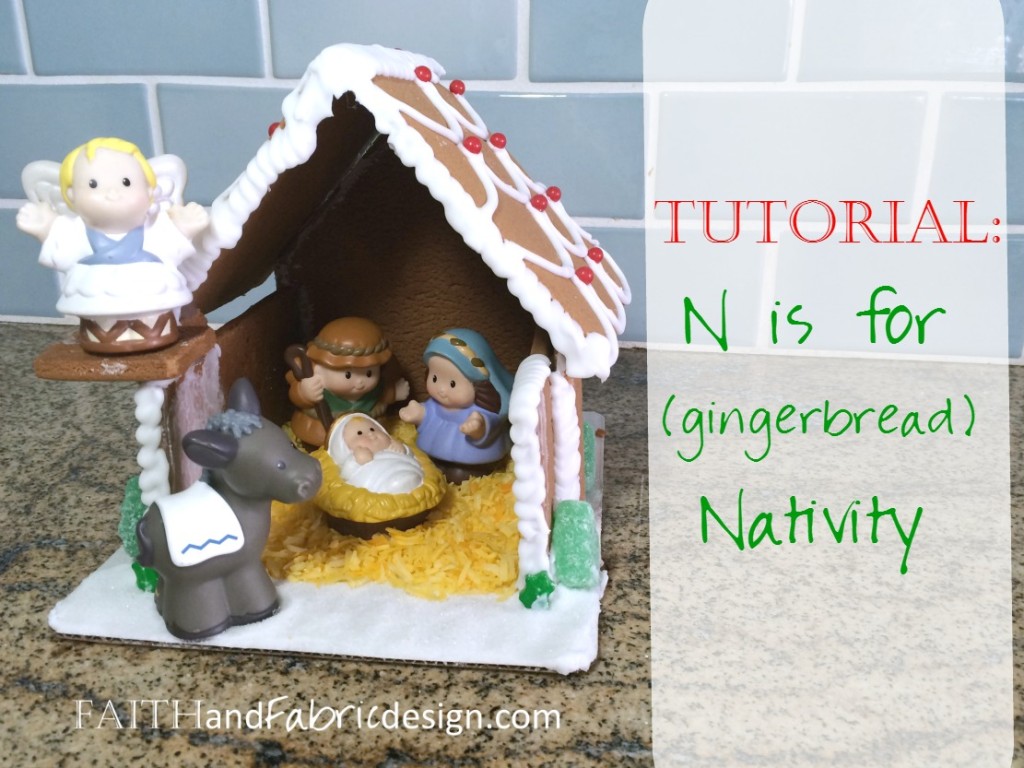 I'm excited to take part in Homeschooling Through the Holidays, a great series hosted by Heather Bowen at Life of a Homeschool Mom. The series brings you 37 posts (one for each letter of the alphabet, with a few letters having multiple ideas) celebrating the holidays while providing a lesson for homeschooling families.
It was wonderful to have the letter "N" – after all, it's Advent and with Christmas in just a few weeks, what could be better than a Nativity?? My little man and I made two gingerbread structures (one for him, and one for me). He didn't quite get the concept that the manger was open from the front so we made his a fully closed structure – that's ok, though, as the point was for him to have fun and learn the Christmas story.
I'm thrilled with how our scenes turned out! I think his may be my favorite – after all, when asked about why Batman was beside the three wise men, he said: "we need Batman there so he can play a guitar and sing songs to baby Jesus." And there you have it folks. The little drummer boy has been replaced by a guitar-strumming Batman.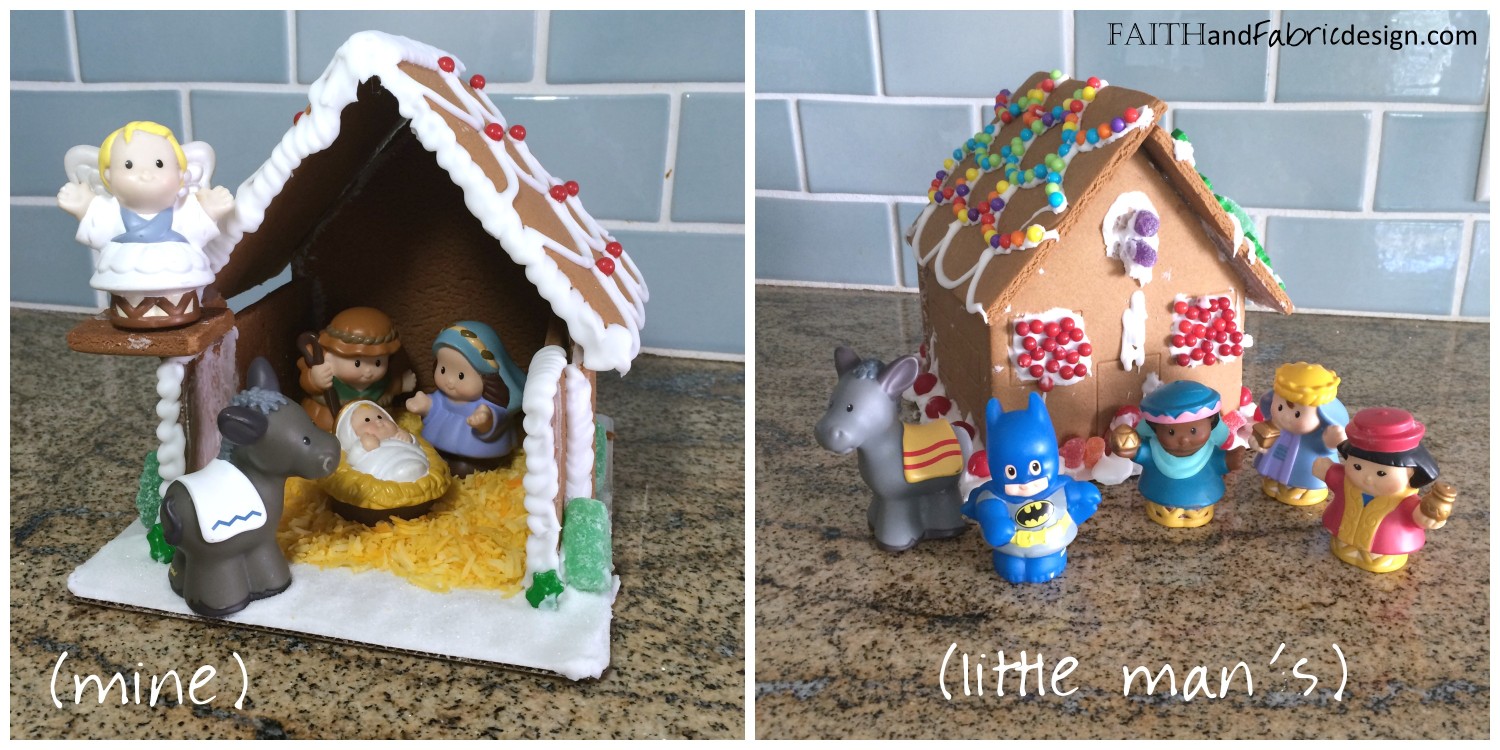 WHAT YOU NEED:
children's or family Bible
gingerbread house kit
shredded coconut
yellow food coloring
Introduction: Read the birth of Christ story (Luke 2:1-40) from your family or age appropriate Bible.
HOW TO MAKE:
To make hay: In a large Ziploc bag, add one cup of shredded coconut, ½ tsp water, and a few drops of food coloring. Shake to evenly coat coconut and turn it yellow. Pour the bag out onto a plate and let the coconut dry.
To make nativity scene: following the instructions on your gingerbread house kit, construct the house – but instead of putting the front of the house on, leave it open. TIP: I recommend using a glue gun to hold the house together…especially since little fingers aren't very gentle or adept when it comes time to decorate. You'll want that structural stability (besides, you wouldn't eat it after letting it sit out for a few days anyway).
Decorate your nativity set however you like – it's ok to add whatever you'd like to make it special! Let it dry overnight, and – the next day – add your nativity set pieces (Mary, Joseph, baby Jesus, three wise men, angel, etc.) to the scene. Remember…this is your child's nativity set, not yours, so let them be as creative, unique, or random as they want! Avoid temptation to "help" too much by getting yourself one you can make, too.

(Visited 576 times, 2 visits today)