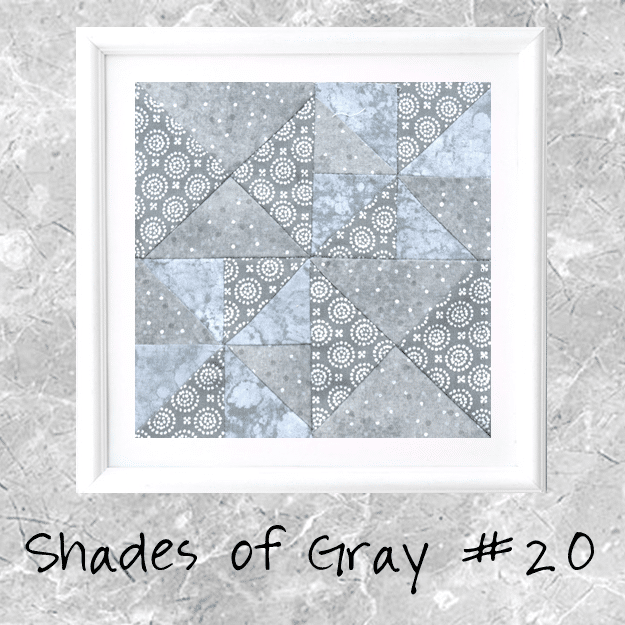 Block Completed: 11/24/15
Fabrics Used: on-hand stash

Last week I made the lightest gray block, so this week I made the darkest gray block. I'm loving how quickly these blocks are coming together now, and can't wait to see them all together as they fade in tones from light to dark.
Gosh, though – I've fallen behind on this QAL. Like, *really* far behind. I have at least 10 blocks that I haven't done, and when I find I have some time to work on one (I've set aside Tuesday night as my FWQAL Block Night) I'm defaulting to the easy blocks. That's ok, though – this was a fun one to make once I recalc'd the HST measurements. (Again…I could not imagine trying to fussy cut this one!) Excited to start mixing the shades of gray together!
Click here to see all the blocks that have been completed so far. Also – are you on Instagram? Let's connect. Happy quilting!

Just for fun, this post links up at some of these great Catholic and quilting sites!
(Visited 103 times, 1 visits today)