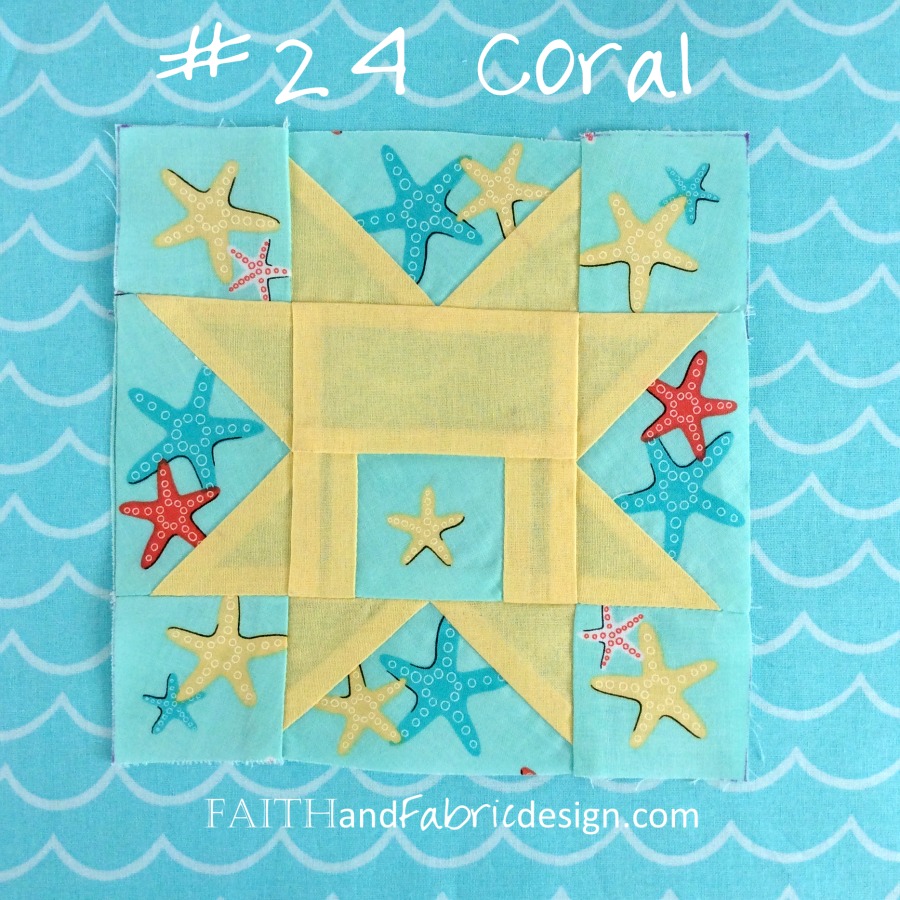 Block Completed: 10/7/15
Fabrics Used: Riley Blake, unknown scraps

I picked up some new fabric today (online, because I waited too long to purchase summer prints in the stores), and was more than excited to play with it in this new square! All in all, this block took *way* longer to put together than I was expecting. The admins leading this QAL recommended pressing seams open, and – now that it's done – I completely see why. The bulk of the seams really makes the block look chunky in areas it shouldn't be, and it doesn't lie as flat as I'd like. Hopefully a bit of starch and a good press will help that! Love the colors in this sea foam & yellow block.
Click here to see all the blocks that have been completed so far. Also – are you on Instagram? Let's connect! I've dubbed this my "Under the Sea for Me" quilt, so you can find this – and all the other blocks – on Instagram with the hashtag #undertheseaformequilt. Happy quilting!

Just for fun, this post links up at some of these great Catholic and quilting sites!
(Visited 156 times, 1 visits today)