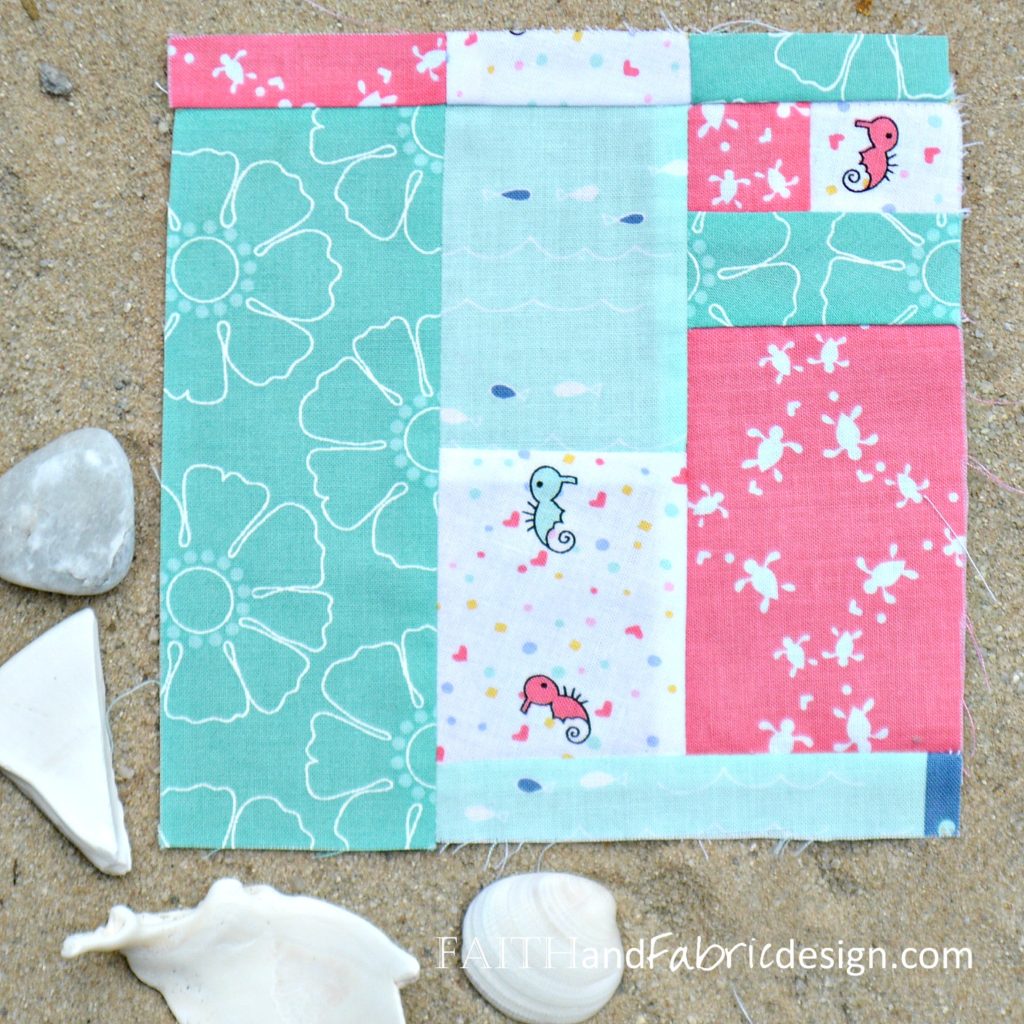 Block Completed: 10/5/15
Fabrics Used: Riley Blake, unknown scraps

Finished the third block today in the Farmer's Wife Quilt! I like this one…but don't love it. I admit I didn't love the pattern of the block to begin with – it seemed to be more of a scrappy block, as opposed to a geometric one, and not as interesting to play with. I'm also not sure of the selection of fabrics; what do you think? I can't decide if the teal toned "flowers" take away or add to the sea theme.
As mentioned, Becky was the third block I made as part of the Farmer's Wife quilt a long. It was early enough, in fact, that I wasn't yet used to ensuring I was printing to size…which means the template I printed out was *slightly* too small! I caught it about half way through the block, but not soon enough. You'll see that my block has an extra top row – this gives it the much needed length that it was short due to my printing! (…a top layer that needs to be repressed with the seams open for sure!)
Click here to see all the blocks that have been completed so far. Also – are you on Instagram? Let's connect!

Just for fun, this post links up at some of these great Catholic and quilting sites!
(Visited 263 times, 1 visits today)