Halloween is one of my favorite holidays…it's one of those totally silly days that doesn't take itself too seriously. Grab a costume, have some chocolate, and enjoy the adorable costumes that come to your door. For my husband and I, Halloween has come a long way from our college days to now celebrating it with our toddler. As we try to live our Catholic faith in all that we do (and not "just" be church-on-Sunday-can't-get-out-of-the-parking-lot-fast-enough parents), we wanted to find a way to learn about our faith as part of this holiday.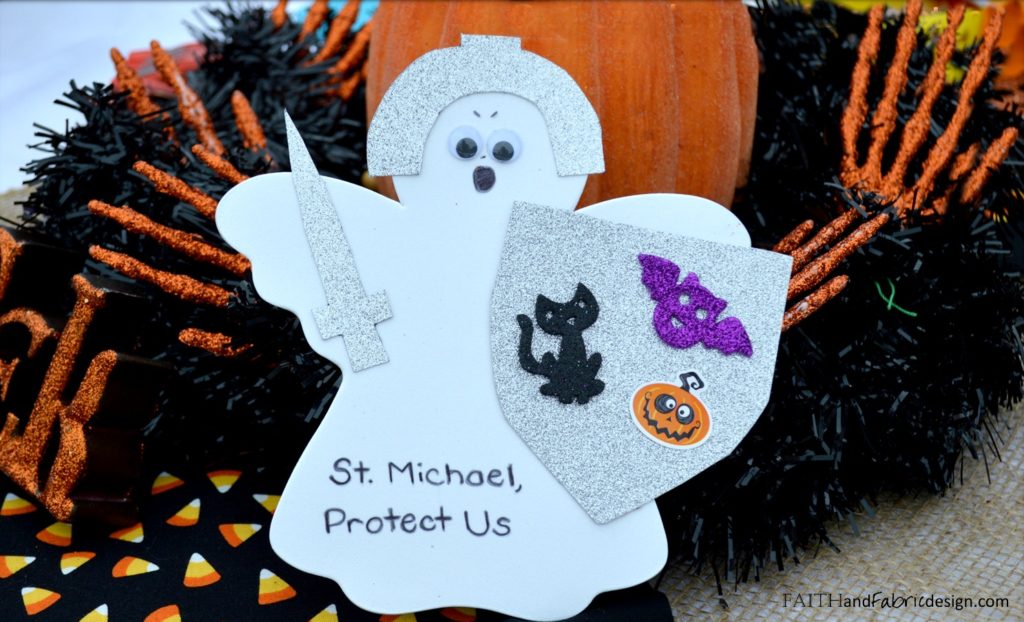 Well, ask and you shall receive! A few days ago this post from Scott Richert on Catholics Celebrating Halloween. Pretty awesome. The article is great, as it talks about how "Halloween" is actually the contracted word from "All Hollows Eve", or All Saint's Day. I don't want to spoil the rest of the article, so check it out – turns out those ghosts and goblins have origins in the Catholic faith, too. I'll be honest, I truly had no idea!
The inspiration for today's project came from the last paragraph of the article – how we can say a prayer to St. Michael to watch out for us, and protect us from the goblins that lurk in dark corners on All Hollow's Eve. For our craft, we're making the Archangel St. Michael, complete with his helmet, sword, and shield – shielding off those scary things!
WHAT YOU NEED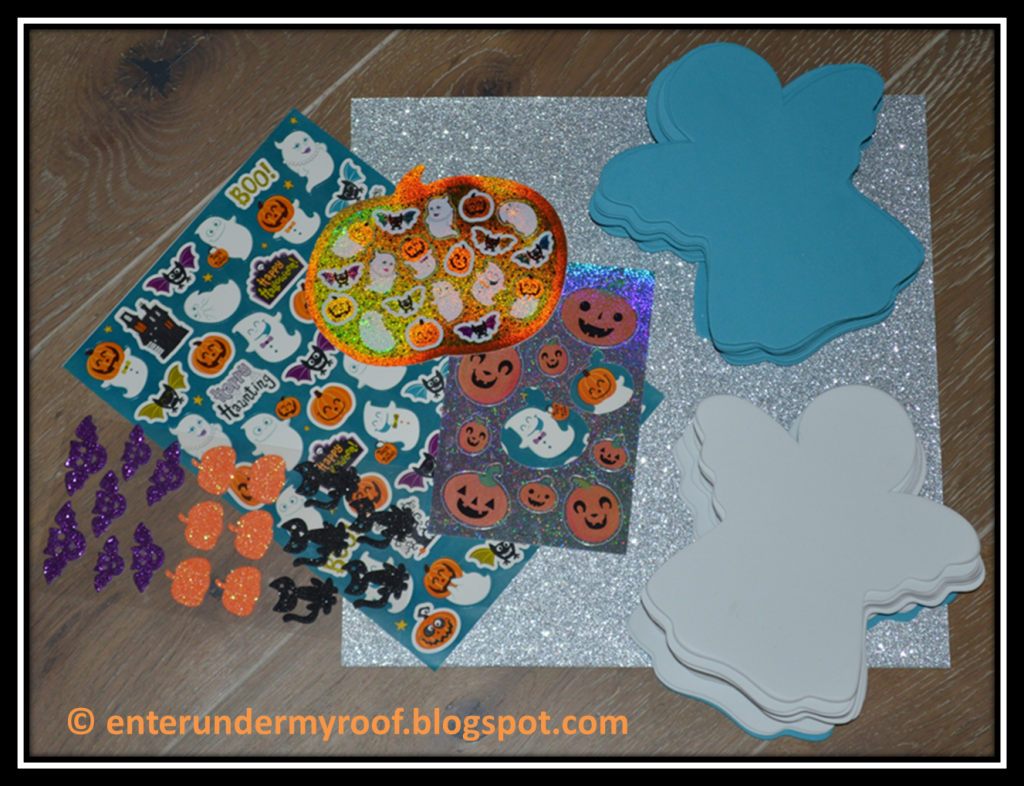 HOW TO MAKE
This one was super easy! On the back of the glittery paper, draw out a helmet (mine looks like a letter "C" with a bump in it), a sword, and a large shield. You want to make the shield large enough that it can hold a few scary stickers.
Cut out the shapes, glue them down on your angel.
Glue down google eyes (if using) – otherwise, draw the eyes along with the rest of the face. Add "St. Michael, Protect Us!" to the angel.
Stick the stickers onto the shield, and talk about how St. Michael battled evil a long time ago, and today he is still protecting us, using his sword and shield to keep evil away!

(Visited 1,164 times, 12 visits today)