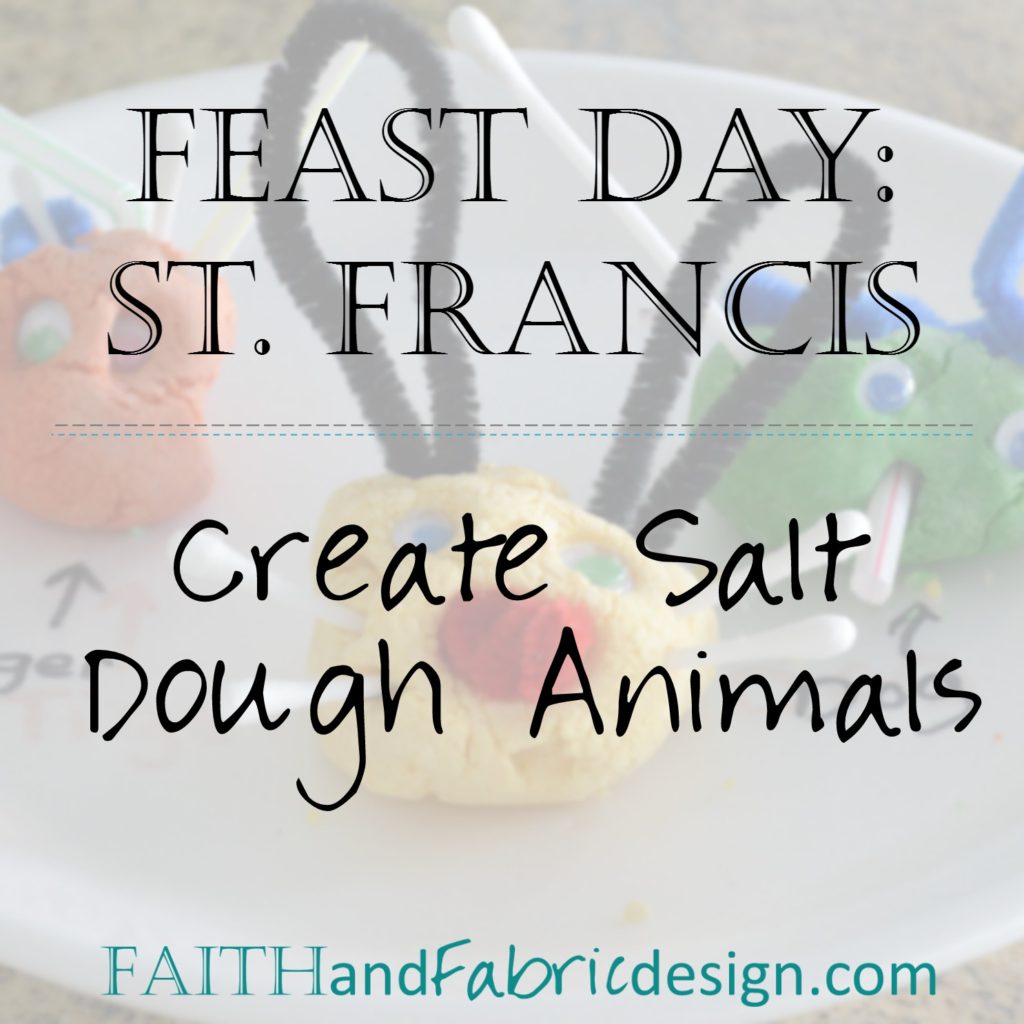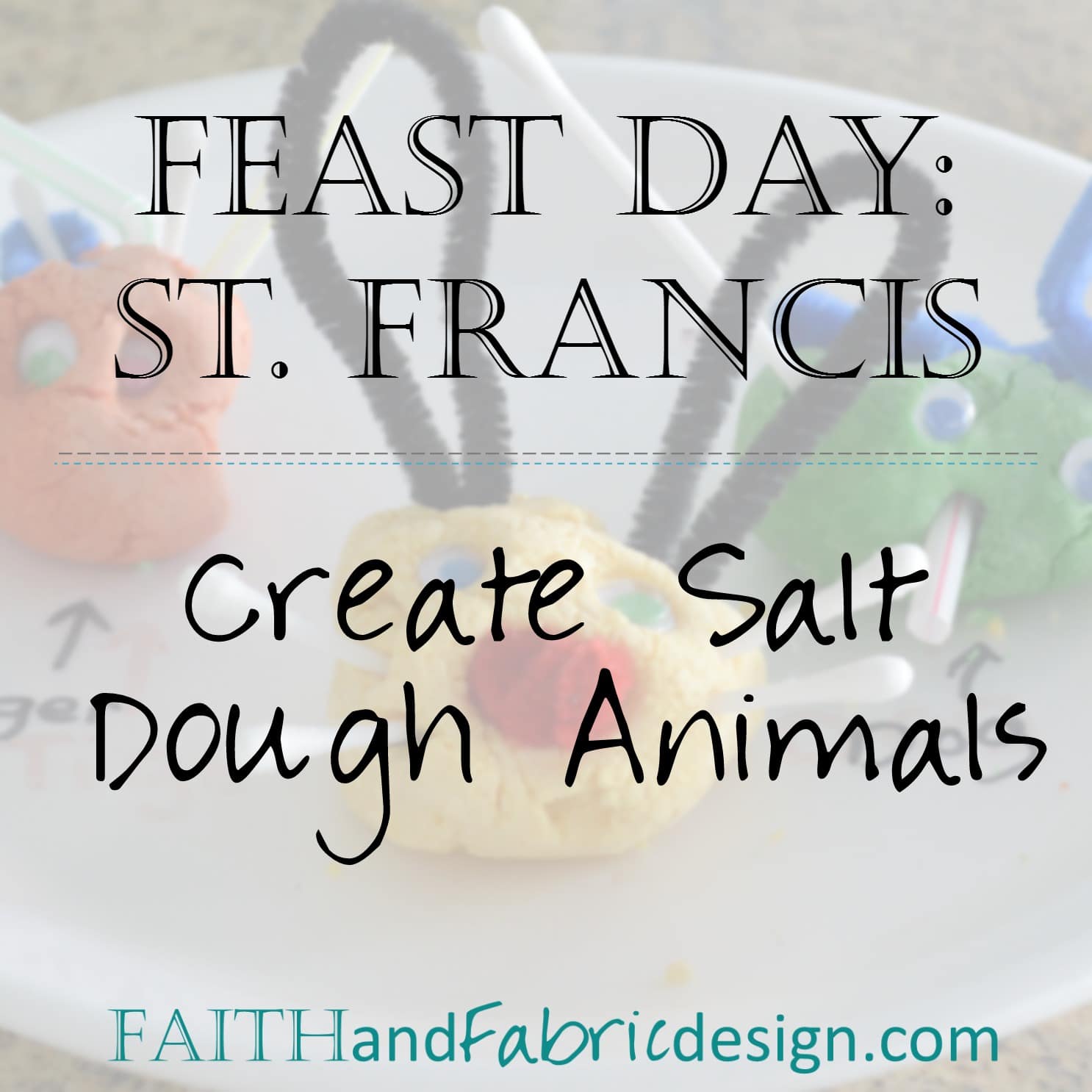 The Feast of St. Francis is celebrated each year on October 4th. This is a great feast day to celebrate with your children…not only is it a chance to talk with them about Pope Francis, but kids of all ages love the animals often portrayed with St. Francis.
We celebrated – as a parish family – St. Francis's feast day in two really great ways today. There was a Blessing of the Animals this afternoon, where all parishioners had the chance to bring their animals (both the furry and not-so-furry) to meet and greet each other – and perhaps bark, hiss, and growl a bit, too.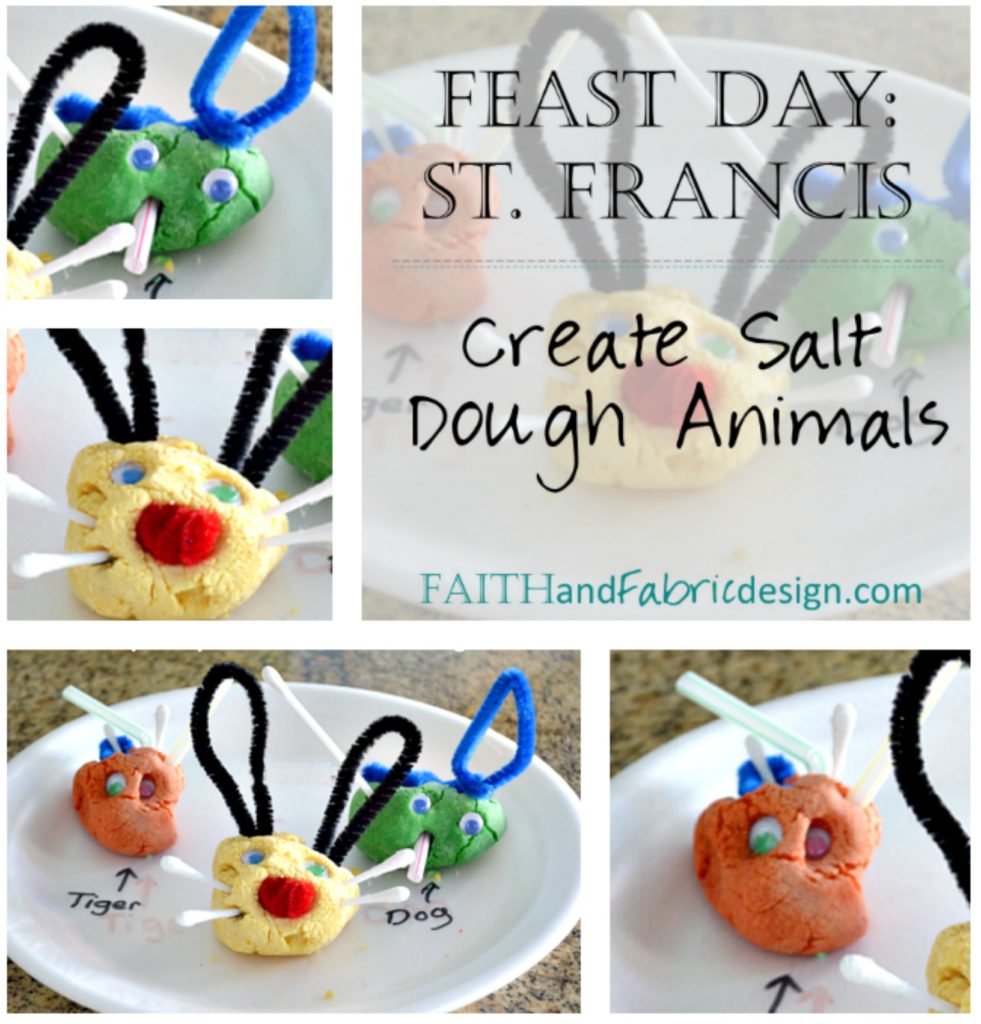 The Faith Formation classes gave the little kids a chance to celebrate, too. With some salt dough, the kids made their own animals in honor of St. Francis. Cute, right? I'm thankful his teachers spelled out which animals were which…while we may have figured out the bunny, I'm pretty sure we would never have figured out the dog and tiger! What's nice about working with salt dough is it dries out and holds it shape…so you can keep those perfectly made tigers, bunnies, and dogs for years to come.
WHAT YOU NEED
1 c. salt
1 c. flour
1/2 c. warm water
food coloring
straws
Q-tips
HOW TO MAKE 
Mix salt and flour together in bowl
Add warm water and kneed
Divide up into smaller bowls, and add a few drops of food coloring
Create animals out of your dough, using Q-tips, eyes, straws, or whatever else you have on hand!
Allow to air-dry
(Visited 638 times, 8 visits today)