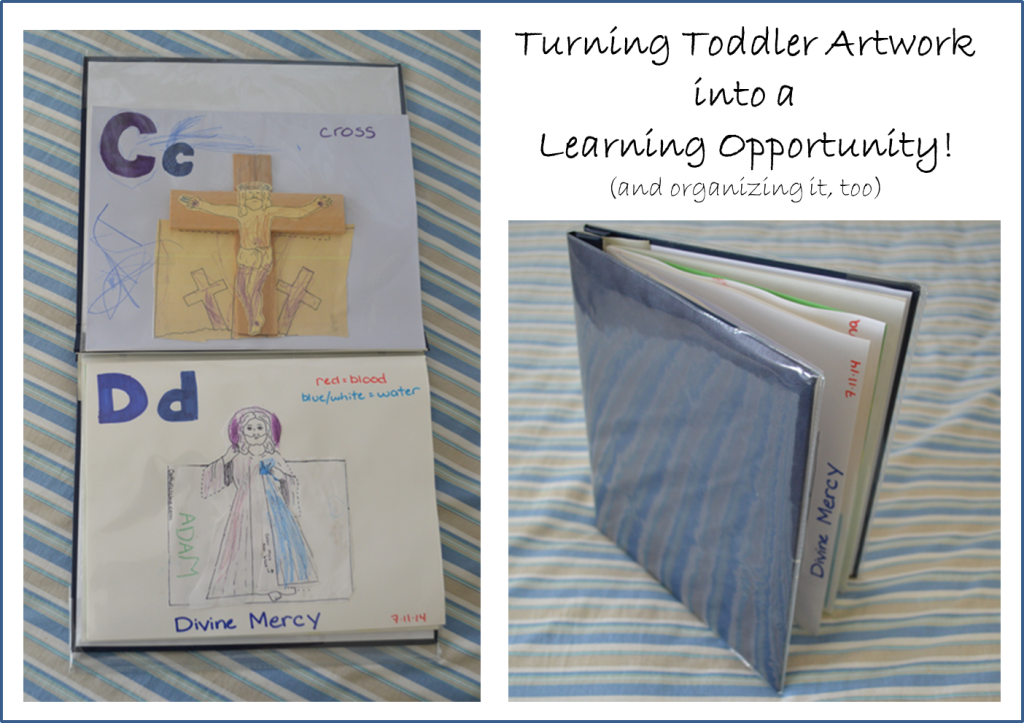 When it comes to kids artwork at our house, it's at a max. Between the preschool projects, the at home art, the crafts from a friend's house, and drawings at the gym, we seem to have five new pieces show up each week! While we're pretty good at managing the load, there are a few pieces that we really wanted to preserve…especially those that came from Lacy's "Catholic ABCs" Preschool Curriculum*. We needed a way to save a few of our projects, so…
…we've turned some of our best art projects into our very own ABC Learning Schoolbook! Each project is glued down to a full 8.5″x11″ sheet of paper, and the letter of the alphabet corresponding to the art is added to the sheet. We then add the sheet into
this binder
(it's acid free, which will keep these memories safe for a long time and comes with 20 clear page protector inserts to get you started). We're filling up our book, and our son LOVES his "school book" with all his projects inside! Plus, it gives us a way to reinforce and learn our letters over and over again as we look over the projects he made. The pride he has in his school book is evident – not only does he pull it out at least twice a day to look through it, but he shares it with our guests and anyone who will look. He also gets excited about upcoming letter crafts so we can add them to his book.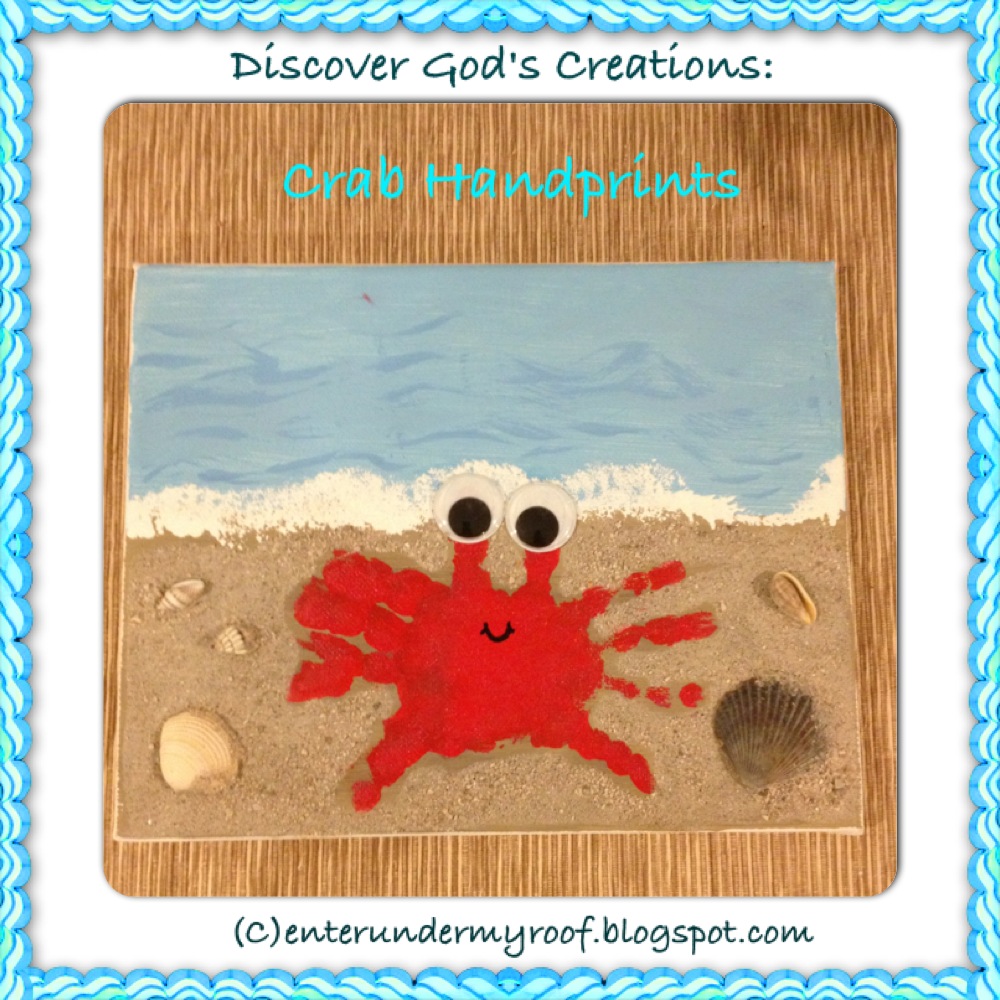 This project would work great not only for a structured program but for general artwork your child may make. Did you make our handprint crafts? Mark the
letter "C" for crab
,
"O" for octopus
, and "
F" for fish
, date it, and add it to the book. Perhaps you color pictures of trucks Cut out a car or two from their picture (great opportunity to practice supervised scissor skills), mark the letter "T" on the page, date it, and add it to the book. Easy! This is a great way to save your kids projects while making it into a meaningful tool.
*Disclosure: I bought my own copy of the Catholic ABCs and am very happy with it. We use it in our Moms & Kids group at our church, and it works well for kids age 3-5…the younger ones do the crafts as well, but definitely have a bit more "mom" support than the older ones. The lessons are well thought out, and are structured such that you can make tweaks…add things, take away things, etc. as appropriate for your group. I would strongly recommend this book for those looking for a Catholic-based preschool program to do either solo or as part of a group.


(Visited 232 times, 2 visits today)