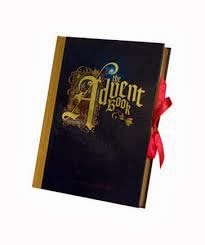 Can you believe Advent is just a few weeks away? I can't…especially with temperatures still in the 80's. Amazing.
With Advent being just a few weeks out, we had our annual sign-ups for our church's "Advent Wreath Workshop", where we'll be making advent wreaths together as a parish family for use in our homes. I had prepared a table in the plaza for the sign-ups, and included a few Advent-related items on the table to dress it up a bit.
One of the items I included was our family's copy of
The Advent Book
. This book – originally just intended to help decorate the table – ended up getting as much attention (if not more!) than the workshop signups! With it being such an unintential hit among our parish family, I wanted to share it with you all, too.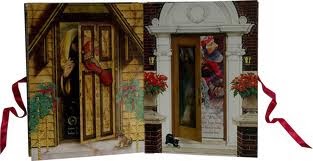 This book is truly a beautiful tableside book for the season of Advent. The book, "created by Jack & Kathy
Stockman and originally
cheap tramadol
published by Crossway Books, was designed to be a family heirloom and the centerpiece of an annual Christmas worship tradition. The large full-color book with beautiful illustrations features 25 unique doors, each opening to reveal a picture and a segment of the Christmas story. The story is told in simple concise language so that even young children can be included in this Advent tradition. A new door is opened each day from Dec. 1st through Christmas in the manner of an Advent calendar. Because the doors are reopened and added to every day, family members enjoy the anticipation of remembering or revealing what is behind each door and learn by heart the Biblical story."
(c) Jack & Kathy Stockman
We are happy to share
The Advent Book
with you, and hope you'll find as much enjoyment with it as we do!

(Visited 532 times, 1 visits today)