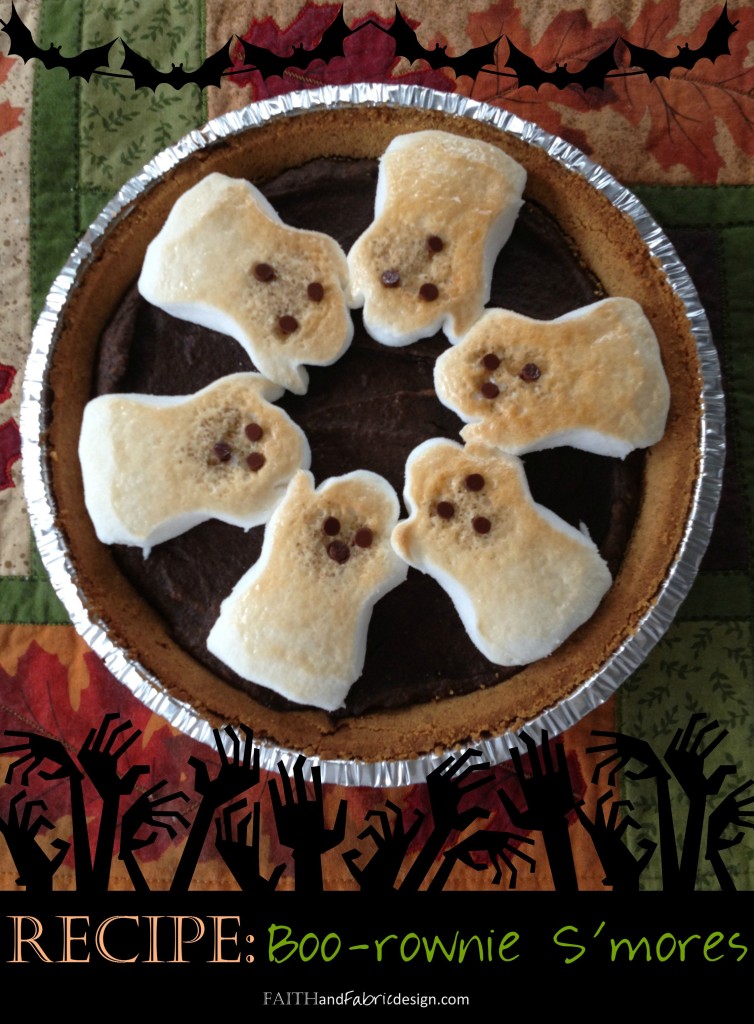 Happy (almost) Halloween! With Halloween being just two weeks away – and our church's bake sale this weekend – I couldn't resist making Halloween desserts. I've always been a fan of s'mores, and took that concept, added a bit of pumpkin and Halloween flair, and came up with Halloween S'mores. So fun – and so easy, as it's based on a traditional brownie with pumpkin added in. Of course, if you're in the mood for something a little healthier, try our pumpkin cream cheese muffins (they're low fat *and* full of fiber) – YUM!
WHAT YOU NEED
1 box of brownie mix (plus ingredients on back of box)
1 15oz can pumpkin (NOT pie filling…just straight pumpkin)
2 graham cracker crust pie shells
2 boxes of Halloween peeps
HOW TO MAKE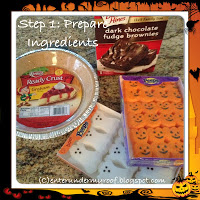 Prepare the brownie mix according to the back of the box. Add the pumpkin and stir thoroughly.
Pour the brownie mix into the two pie crusts, splitting the batter in half.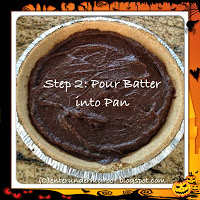 Bake at 350 for approximately 35min. The pumpkin makes the brownies more gooey, so they need to bake longer…but they'll still be softer than a normal brownie when you take them out.
Remove from the oven, add the peeps, and broil the peeps just until they start to brown. This literally takes seconds, so do not walk away or you'll end up with a mushy mess. You may want to add some mini-chocolate chips as eyes and mouth as I found the face on my ghosts faded when broiled.

 Just for fun…this post links up at these great Catholic & quilting link-ups!
(Visited 527 times, 1 visits today)