September 23rd is National Family Day where we are all encouraged to – at least for the day – sit down and eat dinner as a family. It sounds so simple…but truly there's no better time to engage your family then around the dinner table. Family Day was founded in 2001 by CASAColumbia. Family Day is a national movement to celebrate parental engagement as an effective tool to help keep America's kids substance free.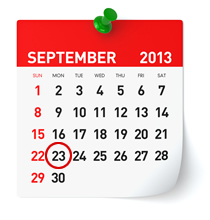 Did you know that nine out of 10 Americans who
meet the medical criteria for
addiction started smoking,
drinking, or using other drugs
before age 18? Addiction is a disease that in
most cases begins in
adolescence, and preventing or delaying teens
from using alcohol, tobacco or
other drugs for as long as
possible is crucial to their
health and safety. (
source
)
CASA Columbia has created a ton of tools for you to help engage your children, including Family Day materials, activities for you to as a family, and ways to get the conversation started.
So this Monday, plan a dinner for your family to enjoy. Heck, order pizza. Just enjoy it together at the table as a family.
Note: this post links up at CBN.
(Visited 85 times, 1 visits today)