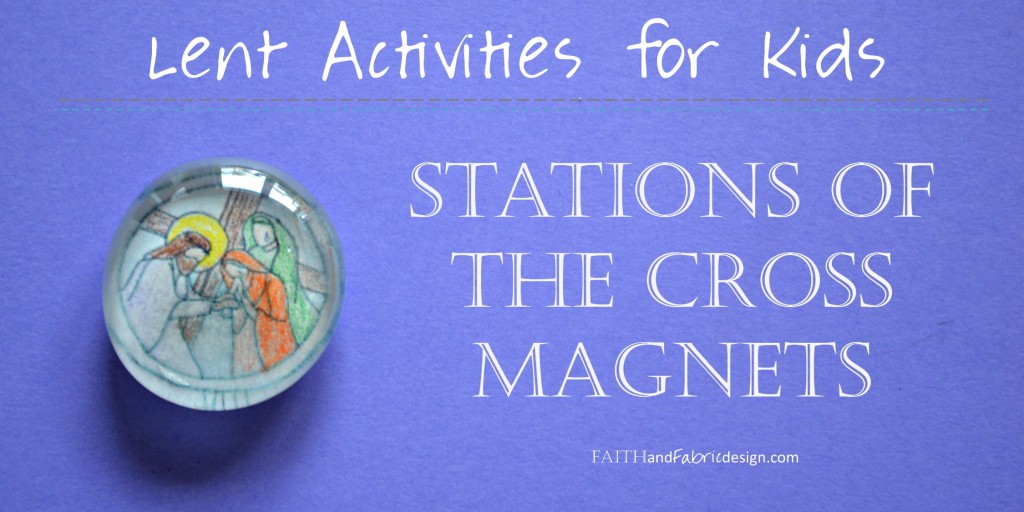 I know, I know…it's barely been the First Sunday of Lent and I already have a project for the Second Sunday of Lent. I was just too excited about this to not share!!! So, consider this a bonus in that you now have an entire week to pick up the supplies. I promise, there aren't many. So, without further adieu,  I bring you Stations of the Cross for kids magnets!
These magnets are a great teaching tool. They are very easy to make, and have the added benefit of a) providing you an opportunity to teach each station as you make the magnet for that specific station and b) can be played with / reordered / sorted on the fridge as a teaching tool not only during Lent but year-round should you chose to leave them up. As these print small, the second page of the downloadable template is a list of all stations in a font you can keep for reference.
I searched quite a while for the right pattern for the magnets – and found amazing hand-drawn stations by Melissa, over at St. Brigid's Academy. She's so talented!
WHAT YOU NEED
colored pencils or sharp crayons (markers will bleed when glue is applied)
14 large 1.5″-2″ glass "jewels"
Color and cut out the 14 circles representing each of the 14 stations (see Figure A)
Squirt glue directly onto the picture you just colored (the top) part of each paper circle, one at a time (see Figure B)
Place the glass jewel/marble on top of the photo and lightly press down to get out the air and ensure the glue flows to the edges of the paper circle (see Figure C)
Repeat 13 times, and let dry
Glue the magnet on the back of each piece of paper
Let your magnets dry for a few hours or overnight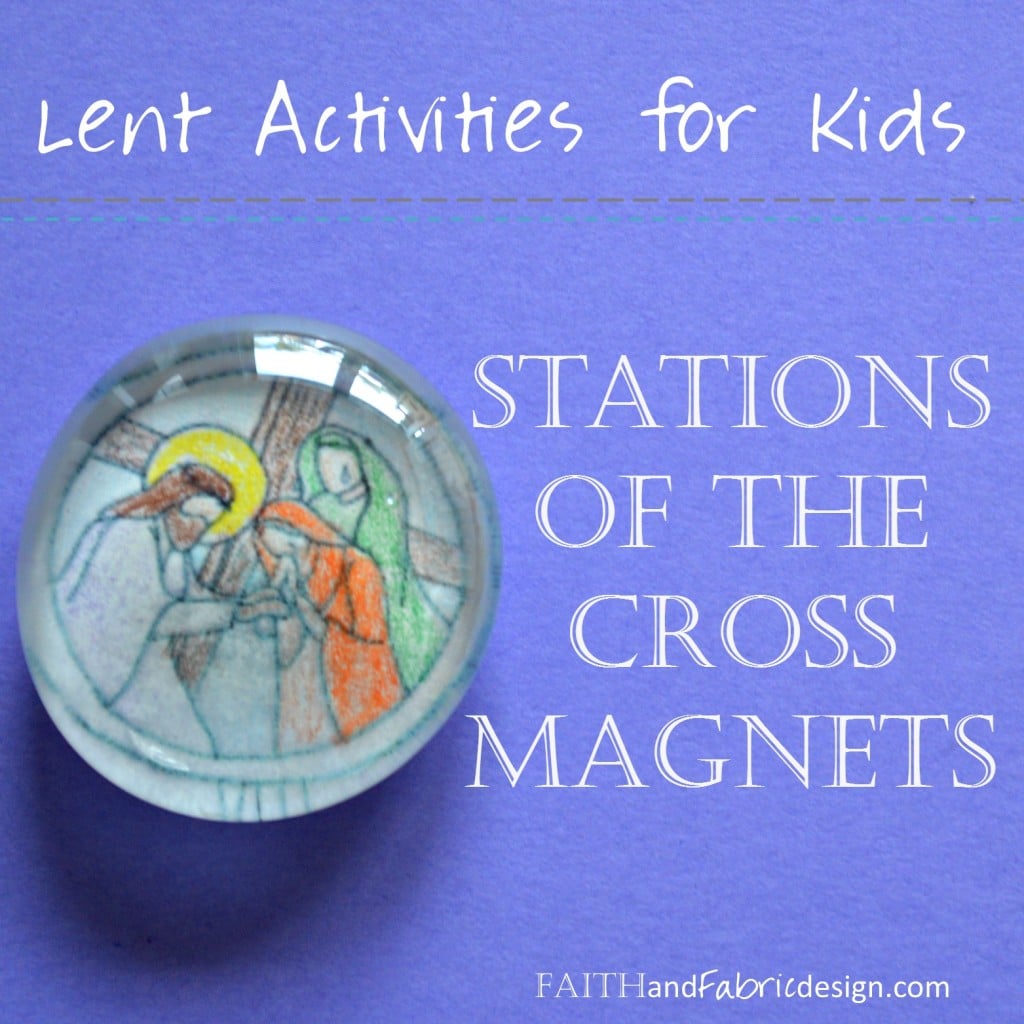 Check out all the ways to celebrate Lent and Easter with your family!
(Visited 6,096 times, 4 visits today)