Welcome to Faith and Fabric! My name is Jen Frost, and I'm so glad you've stopped by our booth – our virtual booth, that is – at this year's Designer's Quilt Show. I'm honored to be one of the pattern designers at this year's show, and wanted to take a moment to welcome you to my booth.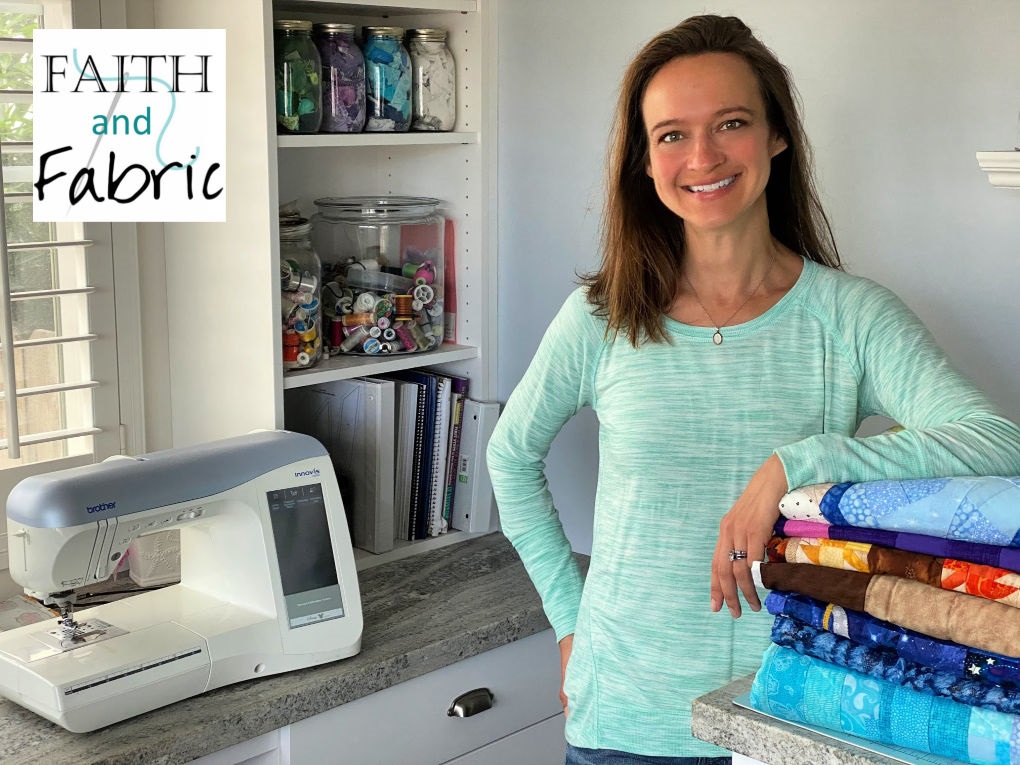 First up – let's talk about classes! I'll be offering a few lunch-time classes this week, via Facebook LIVE, and I hope you can join me! To join, click over to Faith and Fabric's Facebook page here and – at the scheduled time – watch the live class at 11am PST / 2pm EST. I'm excited to join you this week as we talk together about:
Monday 4/13 at 11am PST: My Favorite Things: in this class, we'll talk about some of my favorite can't-live-without quilting tools and notions. I'd love to learn and hear about some of your favorites, too! (here's the recap if you missed it)
Wednesday 4/15 at 11am PST: Quilt Studio Tour: I love getting a sneak peek at other people's studios, and look forward to giving you a tour of mine. We'll also talk about the design process and how we built it (my husband is the best!).
Friday 4/17 at 11am PST: How to Foundation Paper Piece: want to learn to foundation paper piece? Great! I'll take you through the basics, as I demo how to make the crab pattern in prep for the upcoming Quilt Along.
Next? Here's what you'll find at my booth…I mean, website. Here at Faith and Fabric, I'm passionate about both my faith and quilting. What could be better than merging the two together?!? Many of the quilts you'll find here are faith-inspired, like these:


I also love making patterns for fun, like these:


Of course, it doesn't stop just with quilts! I also create fabrics which I love using in my quilts. They're novelty faith-inspired prints:


Lastly, I need to mention our Sew-a-Saint dolls. These are *my favorite*, and are the perfect beginner sewing project for new sewists (and make a great gift!):


So there you have it! A little tour of my booth here at Designer's Quilt Show, and a little bit more about me. I hope to see you at the classes coming up throughout the week, and I invite you to join me in our upcoming quilt along: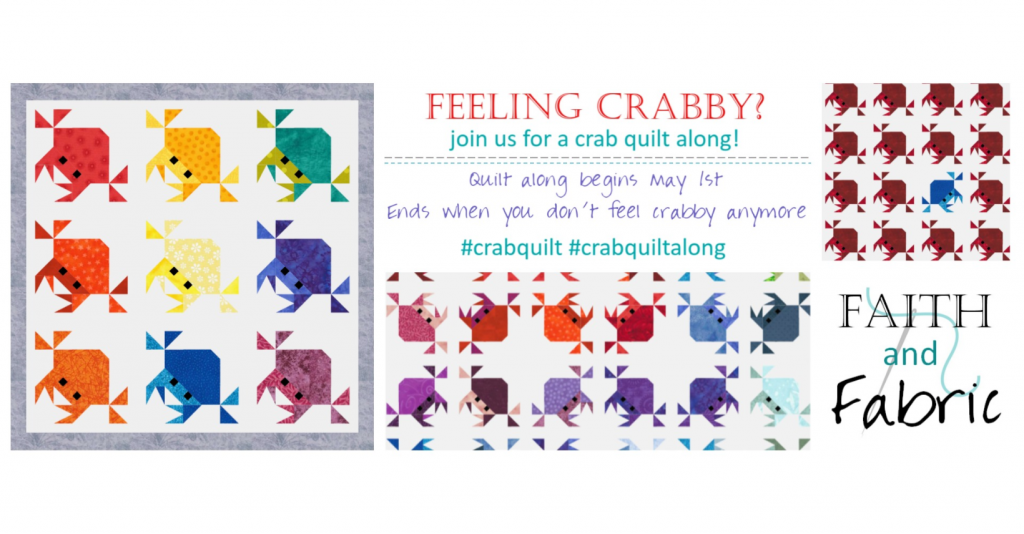 (Visited 509 times, 3 visits today)