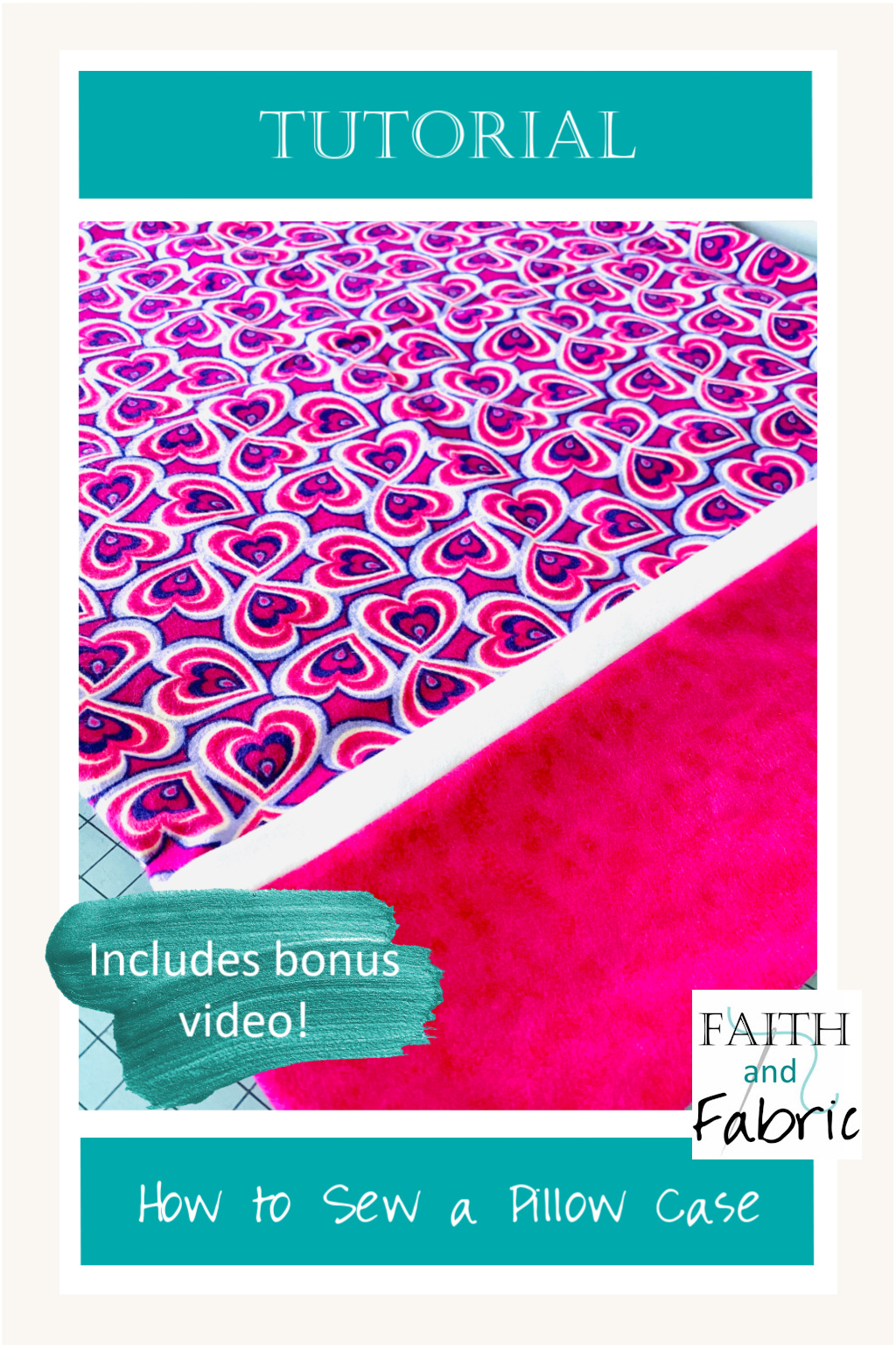 Quilting is one of my favorite ways to sew, but honestly it's sometimes SO AWESOME to make a project, start to finish, in less than fifteen minutes! That's why I'm so excited to show you how to sew a pillow case today; it's a simple project and you can finish them up in no time. You can save even more time by getting the fabrics for the pillow cases in our precuts shop!
The key to these lovely pillow cases – which are my favorite when made with cozy flannel – is to select three colors that coordinate but also pop against each other. Your 2″ accent strip needs to be different enough so that it really stands out when only about 1/2″ of it shows. If you're using bright fabrics and white together, be sure to prewash your fabrics so they don't fade.
These pillow cases fit standard size pillows, so if you have the longer body hug pillows or even the king size pillows, you'll want to measure your pillow and adjust the length of your main fabric as the 27″ will be too short. Additionally, you'll see in the video that I use a French seam to sew  the pillow case closed; if you have a Serger, feel free to use that instead.
Your DIY pillow case makes an awesome Christmas presents, too (so do the Christmas Tree Napkins!), so without further adieu, let's get started!
WHAT YOU NEED
HOW TO MAKE
Here's the full video so you can make your very own pillow cases. Enjoy!
(Visited 15 times, 2 visits today)