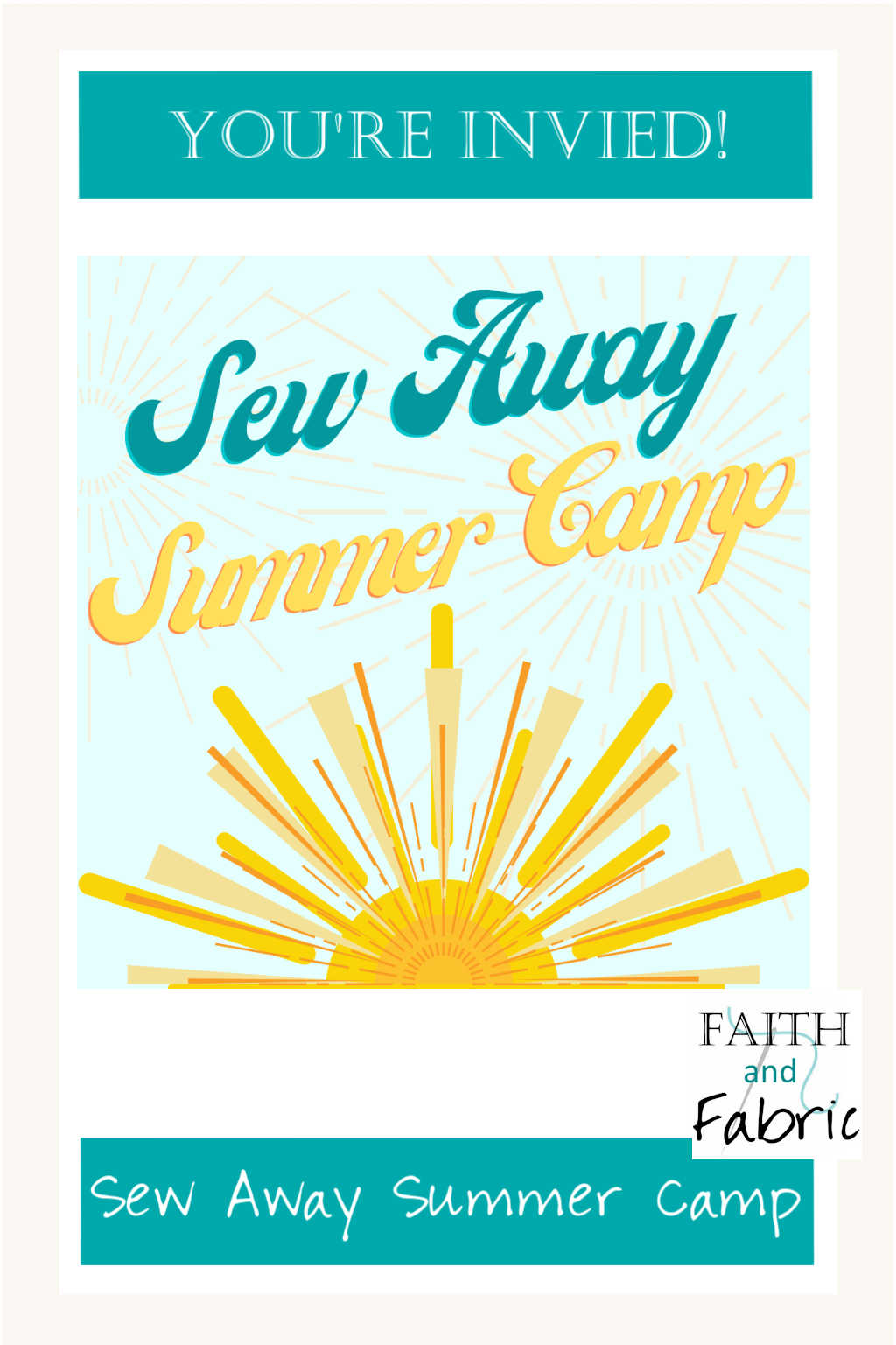 Summer is one of my favorite times of year. I have the best memories of going to camp when I was younger; late nights around the campfire, the crispy goo of marshmallow dripping off a toasted graham cracker, and the spooky tales that keep you up at night in the tent! Now that I've grown up, getting away to camp definitely seemed like one of those far away dreams – which is why I'm so excited to invite you to join me for our own version of camp this summer at Sew Away Summer Camp!
From August 22 – August 26, my friends Tammy of Tamarinis, Swan Sheridan of Swan Amity, and I will be your camp counselors. We'll be spending the week sewing up some really fun projects, each of which is designed to be small and completed in one session. How lovely is that? Even better, the projects are all giftable, so you can make them for yourself *or* get a jump on Christmas and other holiday gifting.

Schedules can be so busy, so we're happy to accommodate yours. Camp will take place each morning over your cup of coffee, as you'll receive a daily email with all the details on the projects for the day. We camp counselors have been huddled around the campfire, dreaming up fun projects for this Sew Away Summer Camp! Yep, you read that right – projects, as in more than one. We know that not every project will appeal to every person, so we wanted to add variety to the mix to ensure you'll have at least two projects each day to choose from. We want to keep camp fun and exciting, so we're not going to share a *full* list of projects with you, but as a sneak peek we'll be sewing fabric bowls, infinity scarves, poker table covers, seed organizers, quilt block pillow cases, and more. There may even be a few bonus projects and activities thrown in during the five day camp, meaning you might receive a third project each day with full instructions and tutorial. Again, each of these projects are designed to be made at a single sitting – yeah for that!
We don't want you to miss out on the wonderful connections we all make at camp, so we'll even be having an evening where you can join us around the campfire! Together, the camp counselors will host a live sewing session where you can even win a s'more – I mean prize – as we sew together. How lovely will that evening be? I'm already looking forward to an evening sewing and chatting with you.
As camp counselors, we're busy getting camp ready for you. While we finish up the creative details, we are opening up the Wait List and Early Bird Sign ups now as we don't want you to miss out. The cost to camp is $30, and includes ten patterns + bonus projects plus a night of sewing around the virtual campfire live with us. If you want to wait and hear more about it, sign up for the wait list. If you think this sounds like just what you need, you can get a 15% discount by signing up now and using code Camper22 at checkout! I can't wait to see you at camp!

(Visited 746 times, 3 visits today)