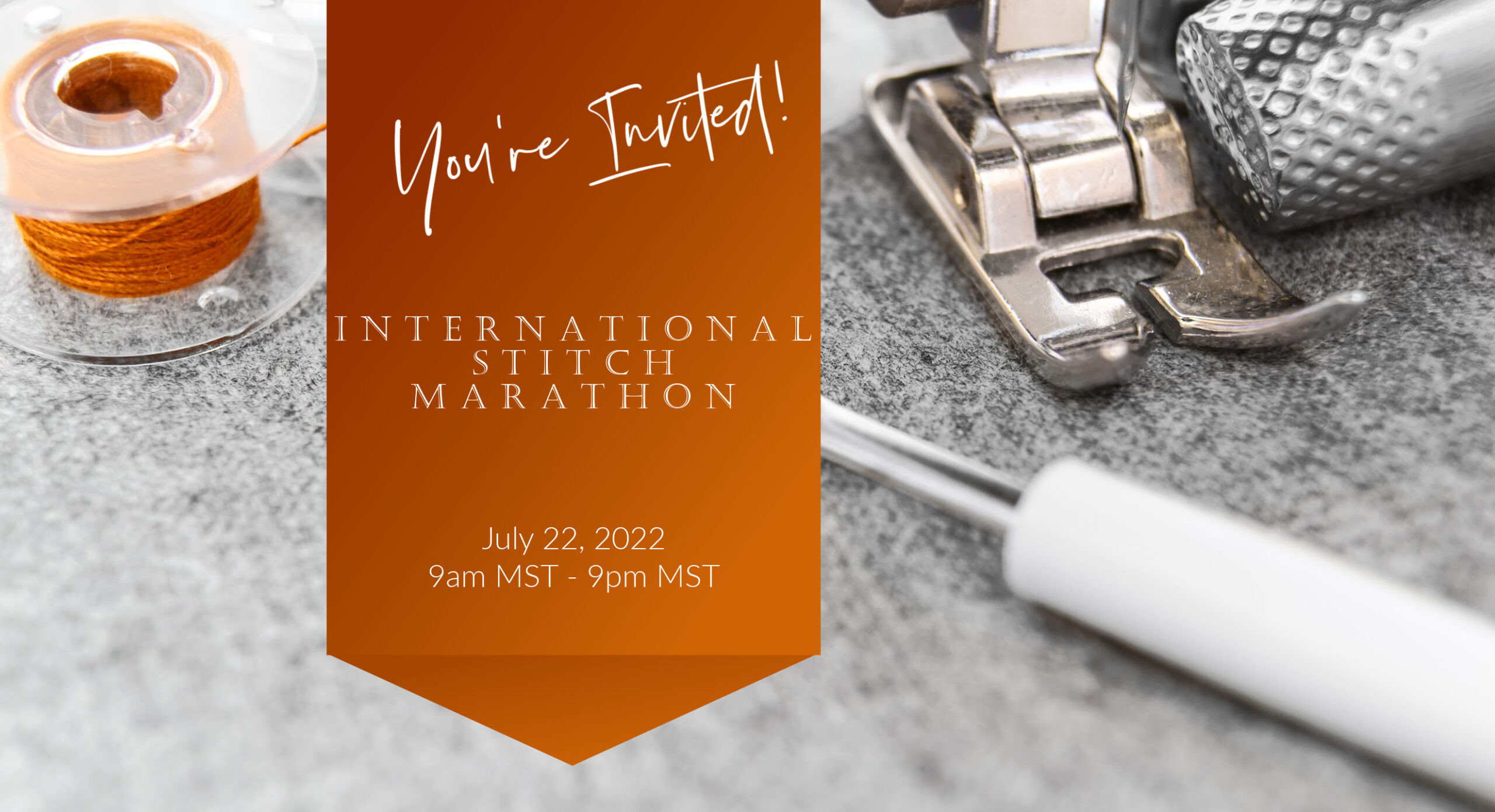 You're cordially invited to join us on July 22nd, 2002 from 9am MST (7am PST) to 9pm MST (7pm PST) for our second International Stitch Marathon! For twelve hours, I'll be sewing up some fun with an amazing group of sewists:
Some of you may remember this event from the last time we did it a few months ago. It was such a fun day! I joined in for the evening hours, and had such a good chat with everyone who was sewing along; we chatted about binding techniques, our favorite sewing podcasts, batiks vs. prints, and even had a giveaway! What I truly enjoy about the International Stitch Marathon is that it is so flexible; there's no cost to join in, there's no registration required, and you can come and go as you like. It's hosted over ZOOM, so you can pop in for a few hours in the morning, leave to get some errands done, and the join again in the evening over a glass of tea or wine. How nice is that?
Together we'll have the opportunity to come together and sew, crochet, cross stitch, or whatever your passion. We have so many fun activities planned throughout the marathon! We'll be playing games, demoing our favorite sewing tools, and sharing sewing tips and tricks. You're more than invited to bring a friend – and we know that you'll make some new friends at the marathon, too. To participate, join in using the link below anytime on July 22nd between 9am MST and 9pm MST.
Join us by logging into the Marathon Zoom link at: https://us06web.zoom.us/j/85991827974?pwd=K3VWL2FzUmdoeXVHVFVZb2tUKzNGZz09
Passcode is: Cotton 
Looking forward to seeing you there! I'll be logged on for the morning part of the day 🙂

(Visited 348 times, 2 visits today)