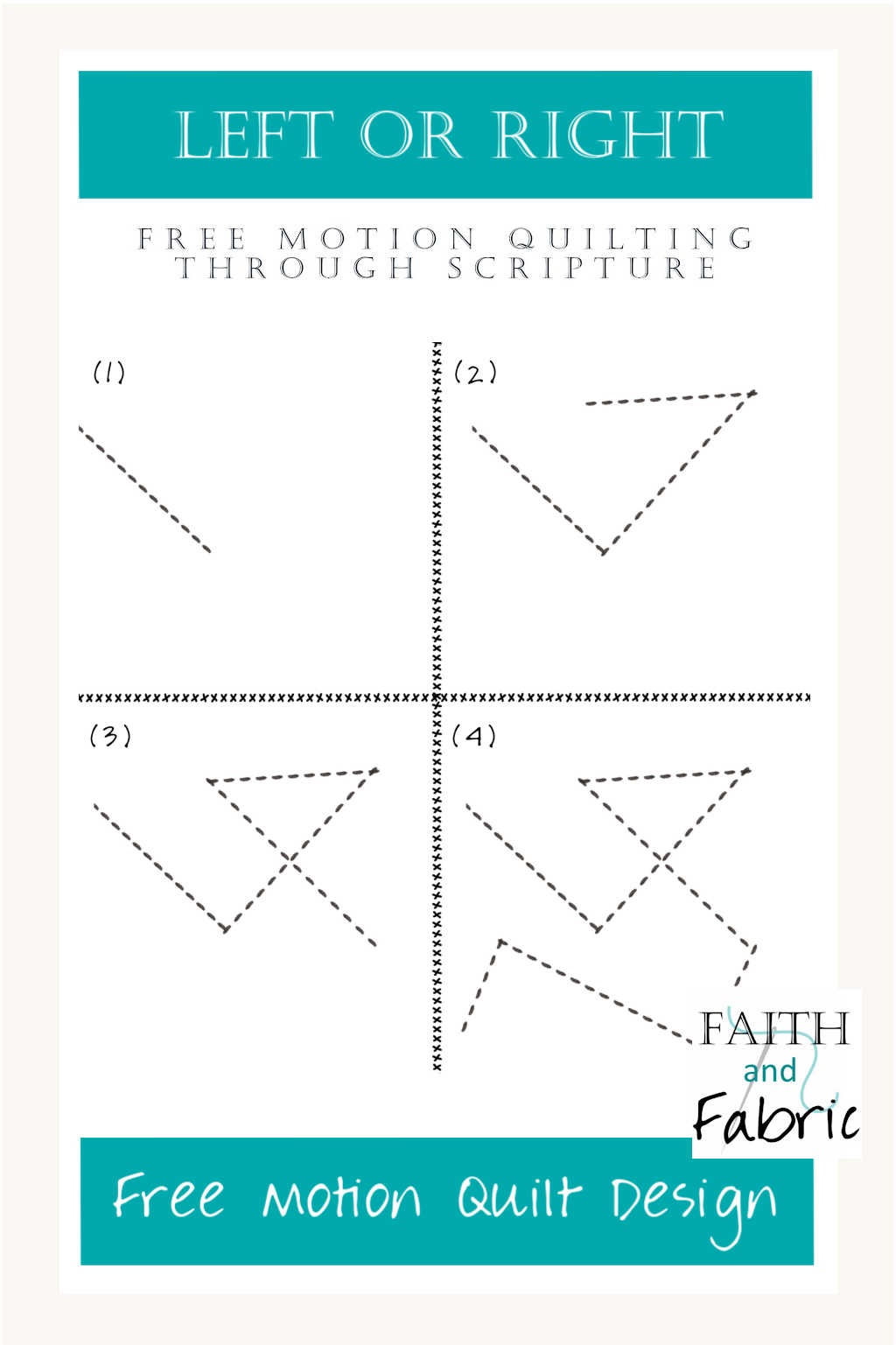 Welcome back to Week 22 of #freemotionfriday! Our video library is growing with these awesome free motion quilting videos, so if you've missed any of them be sure to search for them here. Learning each week with you, as we share our faith journey, is such a pleasure. If you're just beginning your journey, here's a post to help launch your free motion practice this year.
This week we'll be making a free motion quilt design called "left or right" – also known as zig zags.  It's inspired by Isaiah 30:21, which is our reminder that we need to stop and listen for the voice behind us before we move in one direction or another.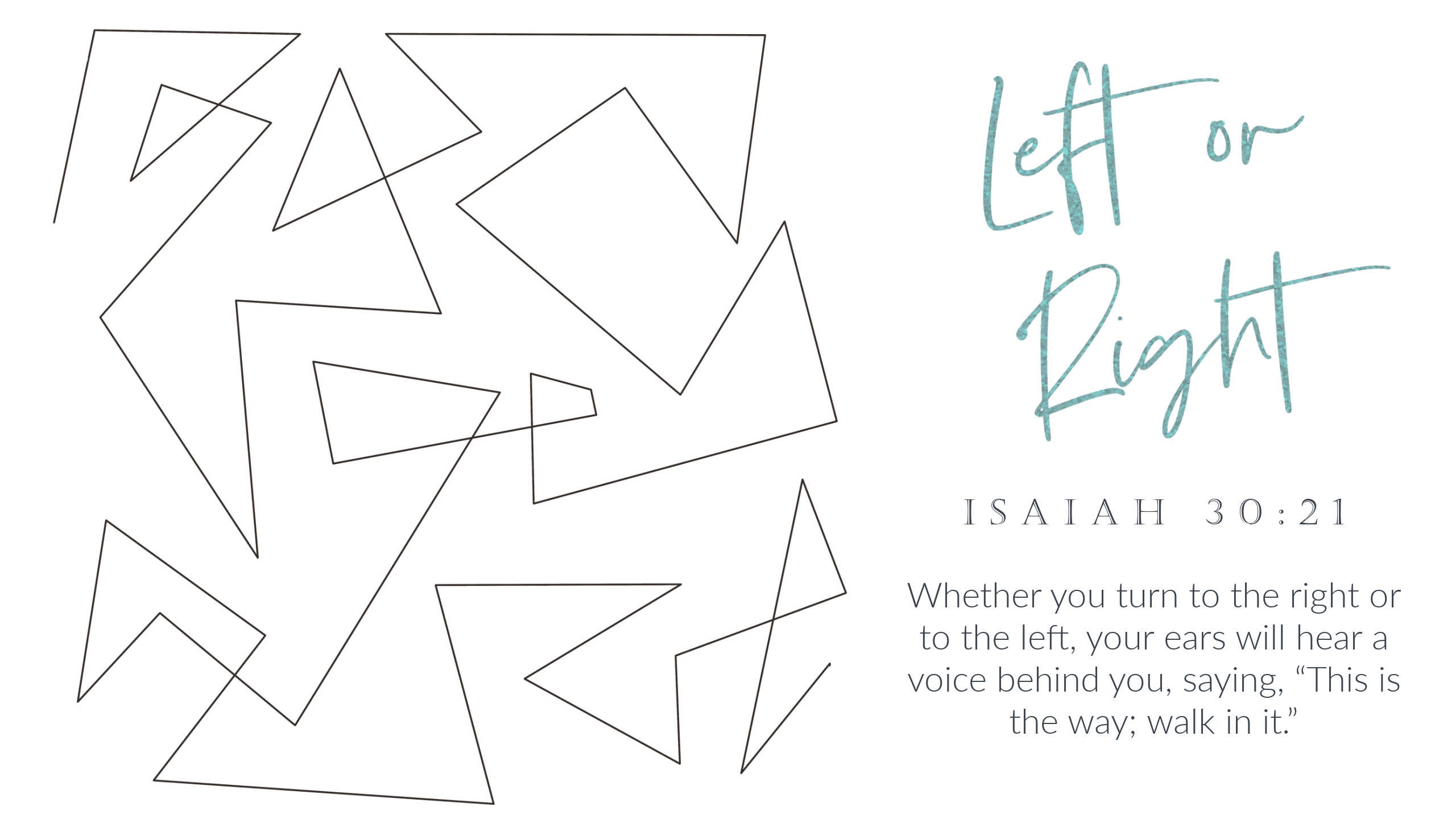 I don't know about you, but my life is extra crazy right now. Grocery shopping, swim lesson pickups and drop offs, Spanish classes, sewing projects, dinner prep, house cleaning, bill paying…so so much to do. I admit I go in whatever direction life is pulling me…which isn't how we should go about our day. It's only when we slow down, and listen to that quiet voice speaking to us, that we learn our true direction.
In the video, we'll take a look at sewing zig zag lines in depth. Here are two general tips to help you as you create this design: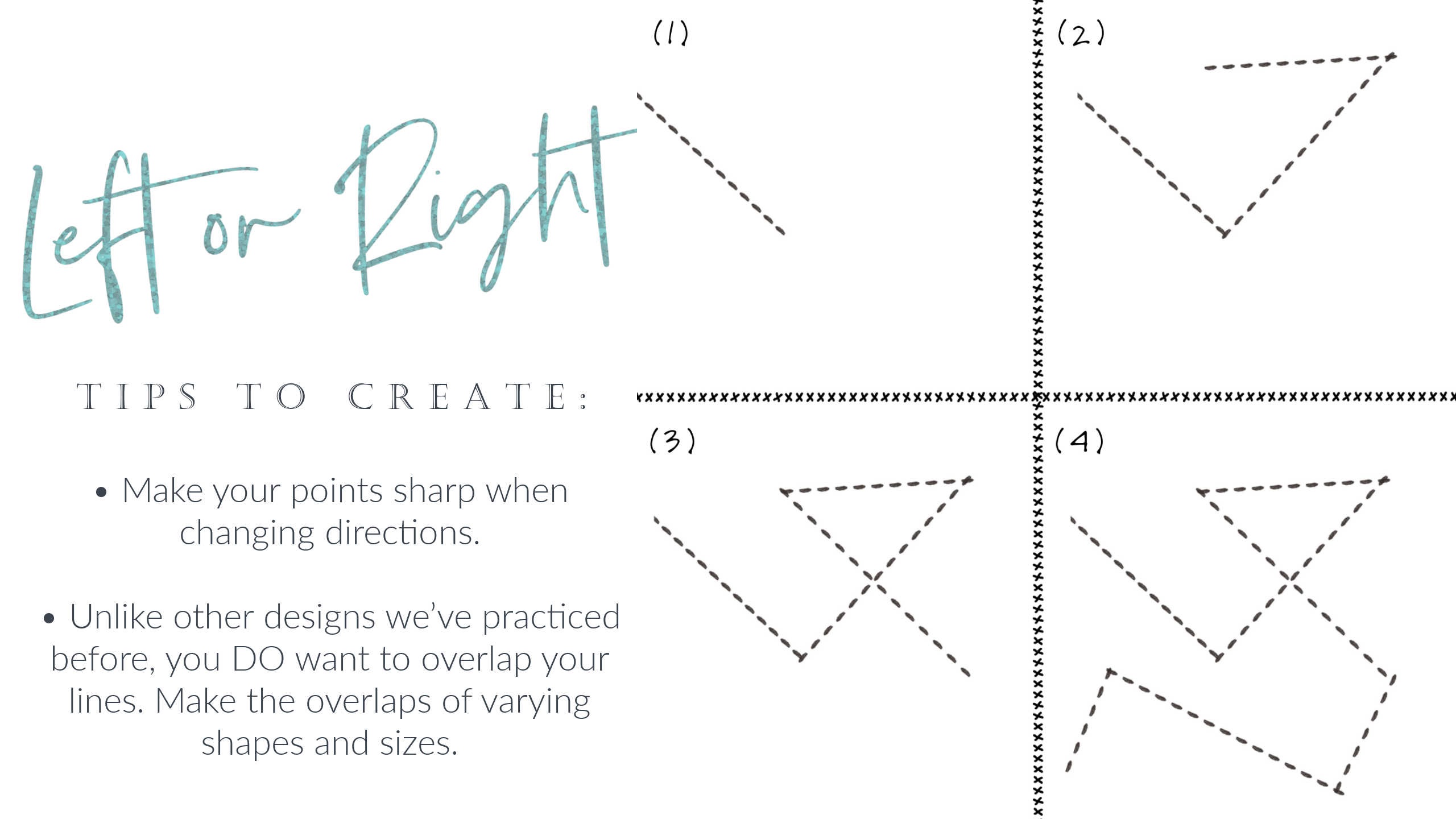 Whereas last week we focused on making a complete spiral, this week we are making more of a wave. If you spiral too tight, it'll be tough to come out of it with the gorgeous flower petals. An added benefit of this free motion quilting design is that you can echo the flowers as many times as you need to fill a space – that means you'll rarely get stuck in a tight spot if you plan ahead. Yeah for that!
…and that's it! Watch the short video above that breaks down the free motion quilting process even more. I look forward to hearing how your sewing goes; leave a comment letting me know how you did, and be sure to share your work on IG using the tag #freemotionfriday so I can see your beautiful work!
(Visited 191 times, 1 visits today)