Do you have the Dream Big panel from Hoffman Fabrics, and are left wondering how to quilt it? I get it – it can be overwhelming! I was so thrilled to be part of a recent quilt along where we quilted *the entire panel*, which – as you can imagine – was no small undertaking. Today, I'm here to share with you several ideas to help you get started in quilting your panel.
First up, though, I'm assuming you already purchased your panel. If you haven't, no problem! There are so many panels to choose from:

Today I'm going to share how to quilt echos and swirls on your panel. These are some of the designs we've done in our Free Motion Friday sessions, but don't worry as we'll be diving into them fully in the video tutorial below. The Dream Big quilt panel is the perfect opportunity to take your free motion skills to the next level and really put into practice everything you've been practicing:
As shown in the video above on how to free motion quilt your Dream Big panel, we'll be diving into creating some of the lovely designs below: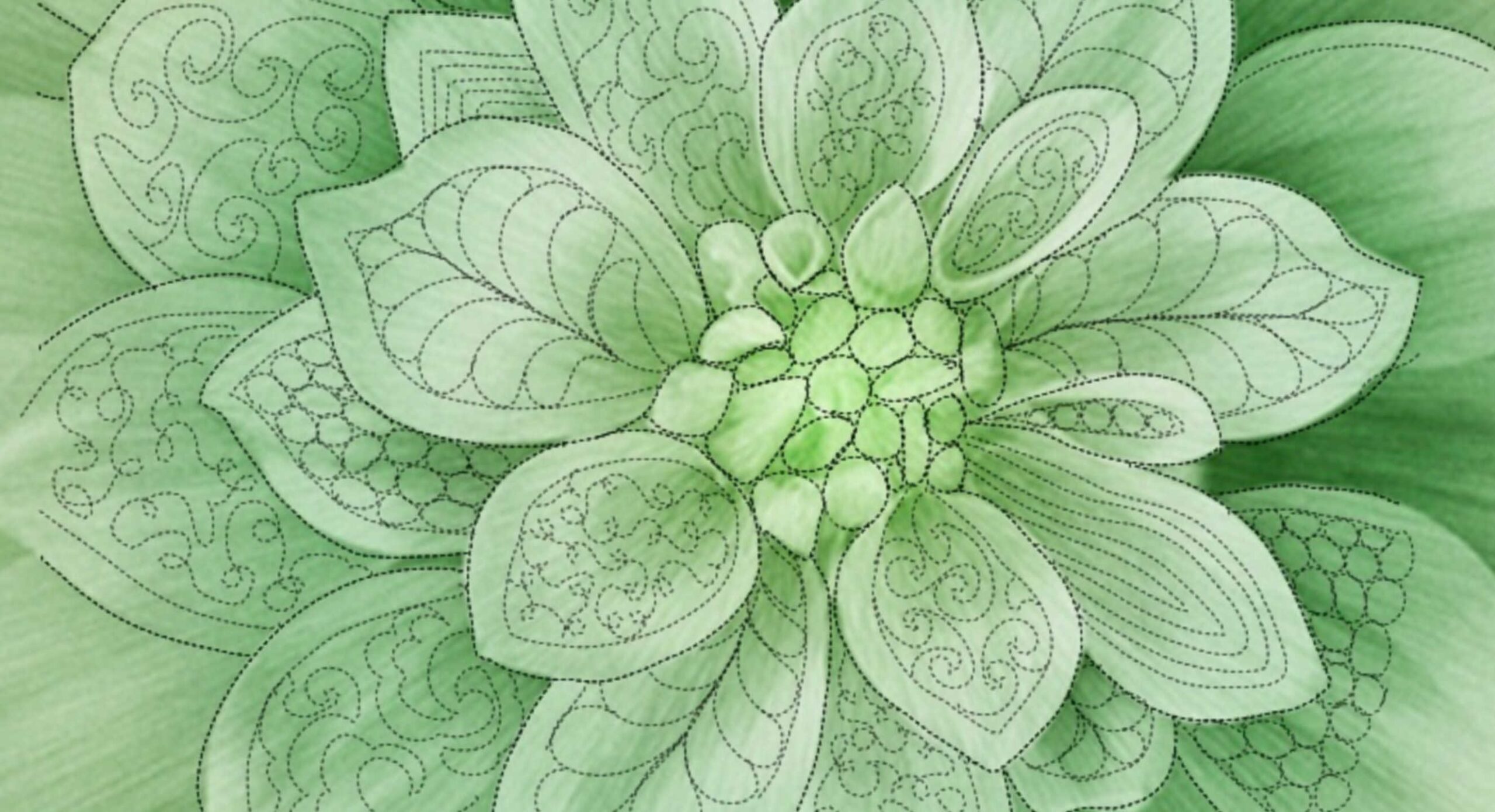 If you find yourself inspired after watching the video, and are ready to start planning out even more designs on your panel, great! Here's a second video to help you get started in creating a Free Motion Design Key, as well as how to visually map your quilt out so that you ensure you get an even balance of designs across your quilt:
So go ahead – check out the video, and let me know in the comments how the swirls go for you!
Lastly, I have to share this gorgeous border with you. The Dream Big panel is about 42″x42″ (roughly…some vary slightly so always measure yours first), which just isn't quite large enough for a quilt to cozy up underneath. So, let's add a bit of size to it with this complimentary border!
(Visited 1,434 times, 24 visits today)