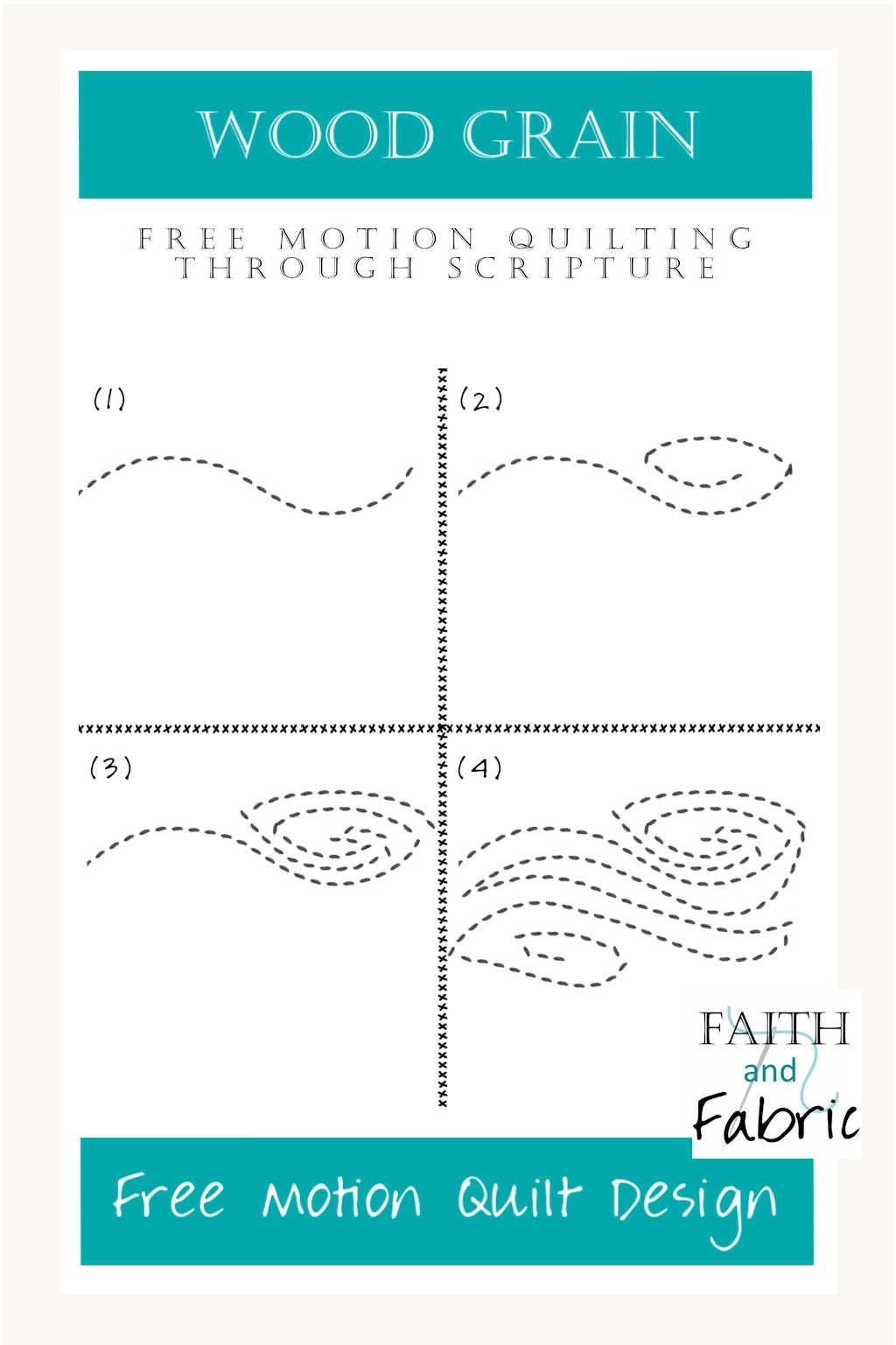 Welcome back to Week 24 of #freemotionfriday! Our video library is growing with these awesome free motion quilting videos, so if you've missed any of them be sure to search for them here. Learning each week with you, as we share our faith journey, is such a pleasure. If you're just beginning your journey, here's a post to help launch your free motion practice this year.
This week we'll be making a free motion quilt design called "wood grain". While our inspiration usually comes from a single quote, it was too hard to narrow down the *more than 130* instances in scripture where wood appears!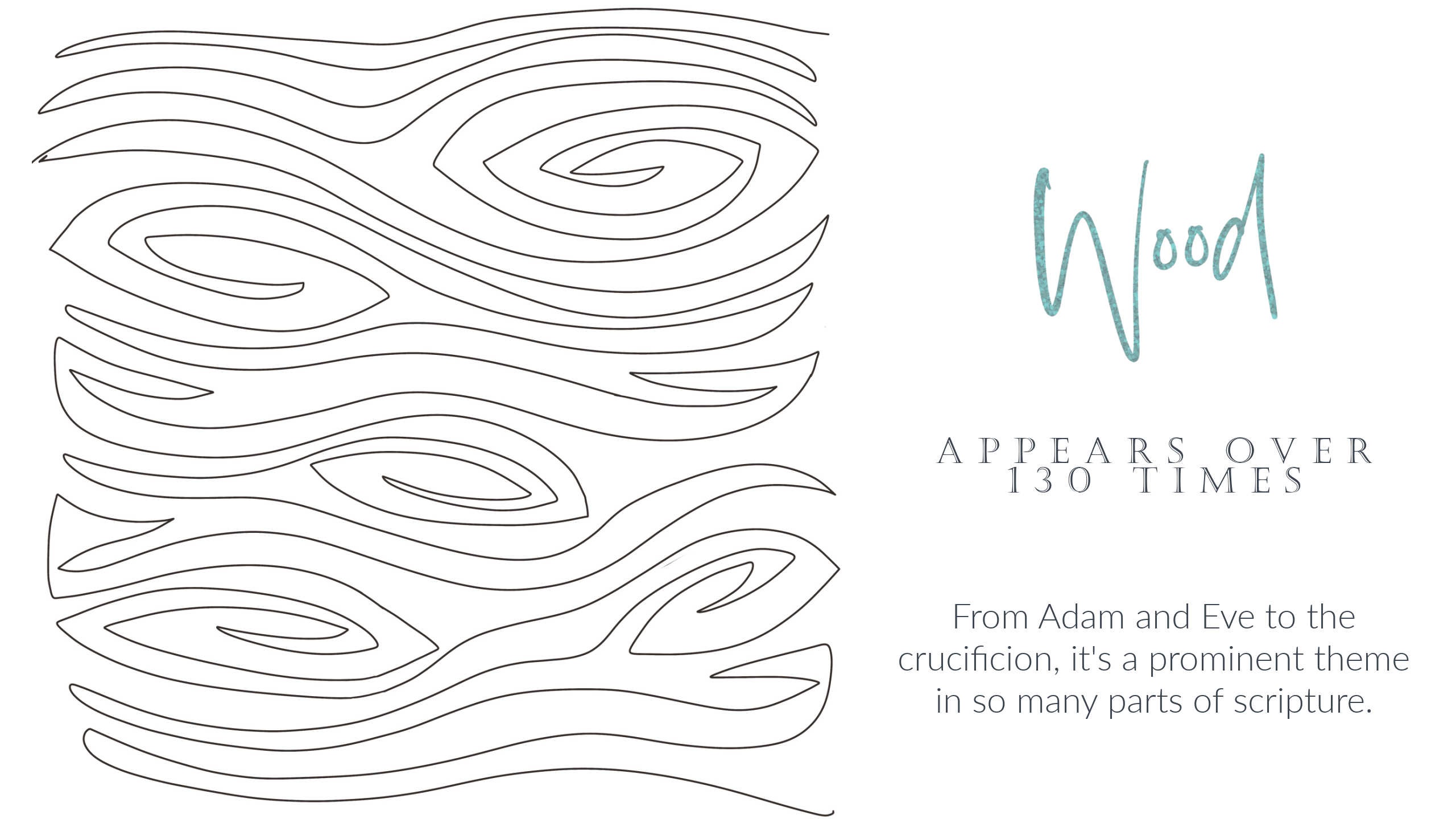 IMHO, I think wood can be a nod to Jesus. Wood gives us shelter and a home, wood gives us comfort and warmth, and wood even gives us salvation (in a way!) as it converts the carbon dioxide we exhale into the oxygen we need to live. I can't help but think of all those instances – the tree in the Garden of Eden, Noah's wooden Ark, the Ark of the Covenant constructed from wood…the list goes on – leading up to Christ's death on a wooden cross. It's a theme that carries through nearly every book.
In the video, we'll take a look at sewing wood grain lines in depth. Here are three general tips to help you as you create this design: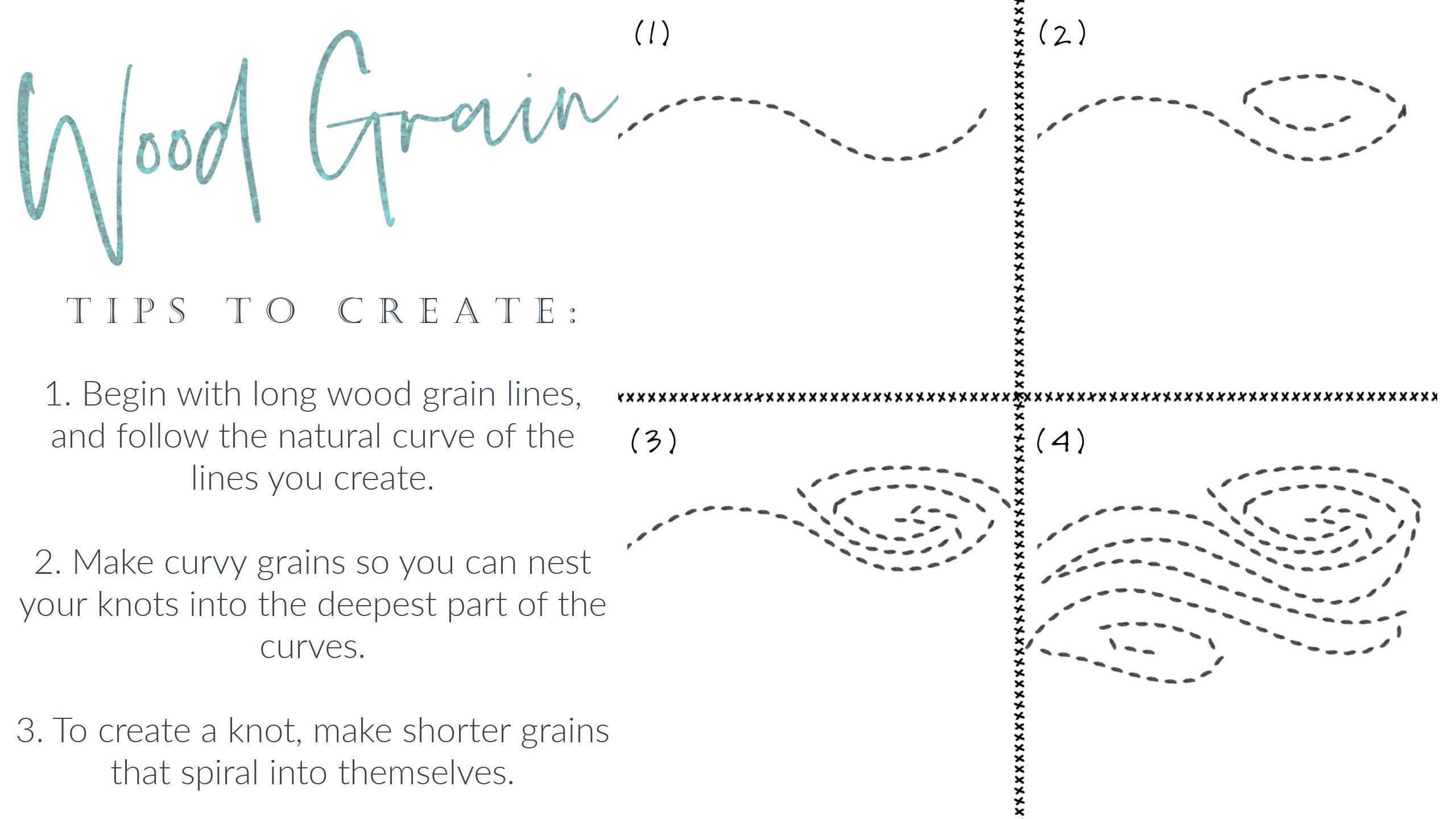 Whereas last week we focused on making a complete spiral, this week we are making more of a pointed spiral that becomes the knots in your wood. You can add as many or as few number of knots as you like, depending on the type of wood you want to create.
…and that's it! Watch the short video above that breaks down the free motion quilting process even more. I look forward to hearing how your sewing goes; leave a comment letting me know how you did, and be sure to share your work on IG using the tag #freemotionfriday so I can see your beautiful work!
(Visited 659 times, 9 visits today)