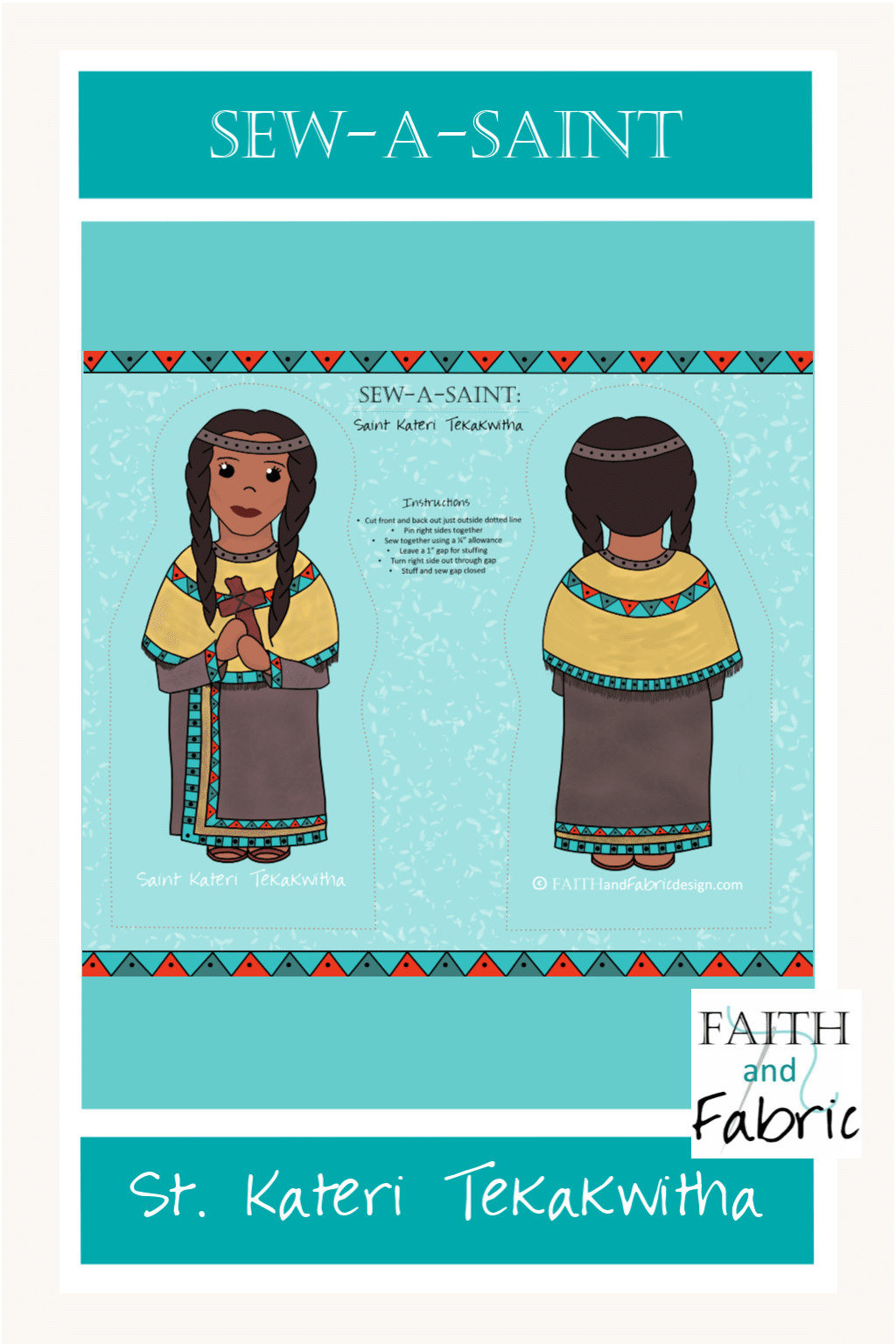 St. Kateri Tekakwitha is one of my favorite saints. Born in 1656, she first Native American to be cannonized and is a true modern day saint. She's also my soul sister for two reasons: (1) she was known for "traditional women's work" like sewing, which *I love*, and (2) her given name, Tekakwitha, translates to "she who bumps into things". Girl, I'm right there with you! Walls jump out at me, too, all the time!
St. Kateri is a wonderful woman that we can all look to. You can read more of her story here. She's also the patron saint of American Heritage Girls, an organization for young ladies that many of our friends buy viagra sample belong to. NOTE: bulk orders are available for all AHG Troops.
These soft plush dolls are one of our favorite items, and they're totally beginner friendly! They can be sewn by hand or with a machine (though I recommend a machine). Each saint is hand drawn and comes printed on a fat-quarter of fabric ready to sew. Instructions are printed on the fabric, ensuring you'll know how to make him as soon as he arrives in your mailbox. Dolls measure approximately 15″ when complete.
Please note that the images displayed on your screen are slightly blurred to protect copyrights. The images on the printed fabric are crisp and clear.




(Visited 606 times, 1 visits today)