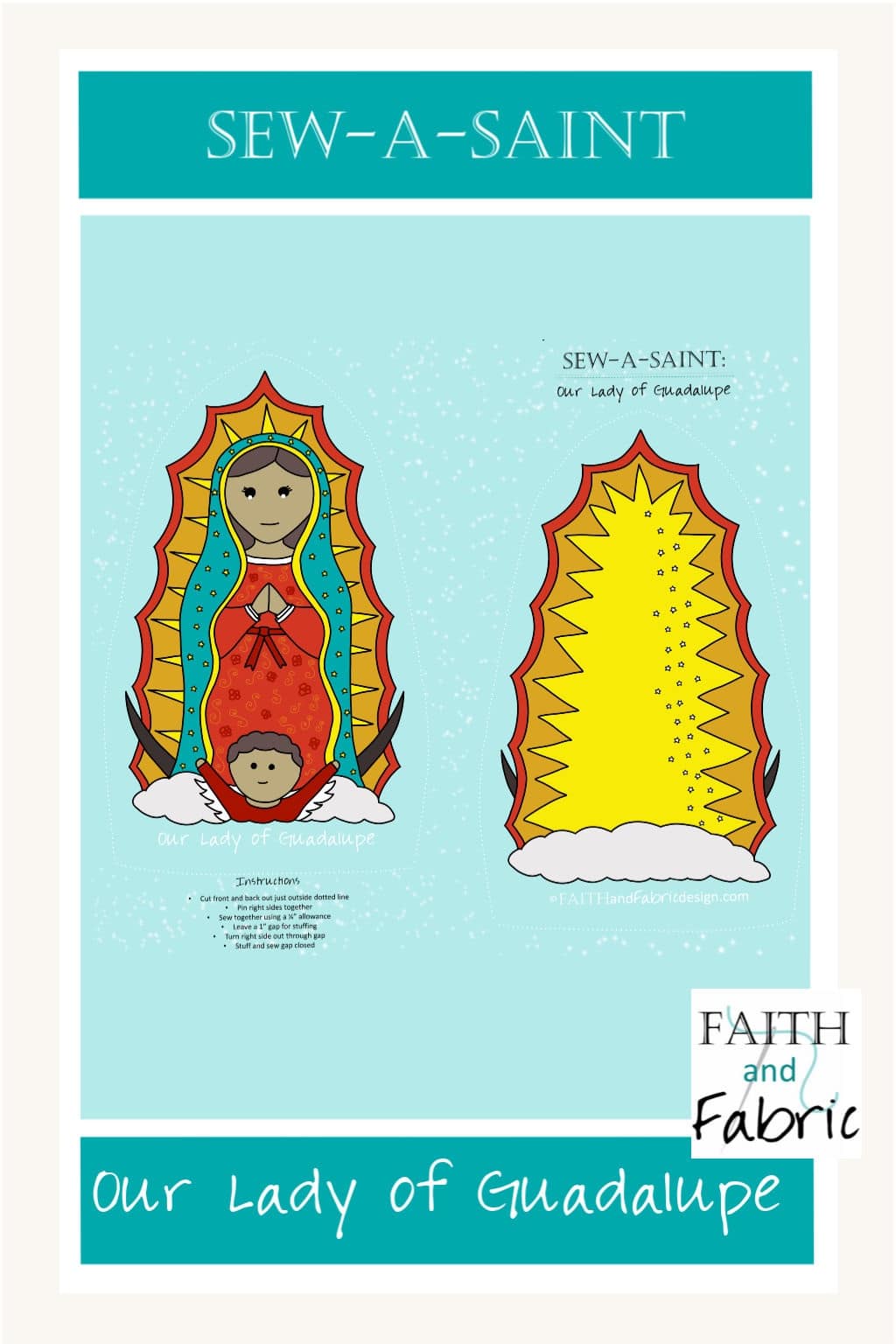 She's here, and just in time for her feast day! Our Lady of Guadalupe has always been a favorite of mine; living in San Diego, her image is prominent at so many of the churches and missions throughout the area. In this hand-drawn print, Our Lady of Guadalupe stands surrounded by the warm traditional colors of the country she appeared to. We celebrate Our Lady of Guadalupe's feast day on December 12th each year, but you can celebrate all year long with this soft pillow-like doll!
These plush dolls are absolutely beginner friendly, and can be sewn by hand or with a machine (though I recommend a machine). Each comes printed on a fat-quarter of fabric and is ready to sew. Instructions are printed on the fabric, ensuring you'll know how to make her as soon as she arrives in your mailbox.
I can't wait to see what you make; please do share your final dolls as they always turn out so cute!
(Visited 579 times, 1 visits today)