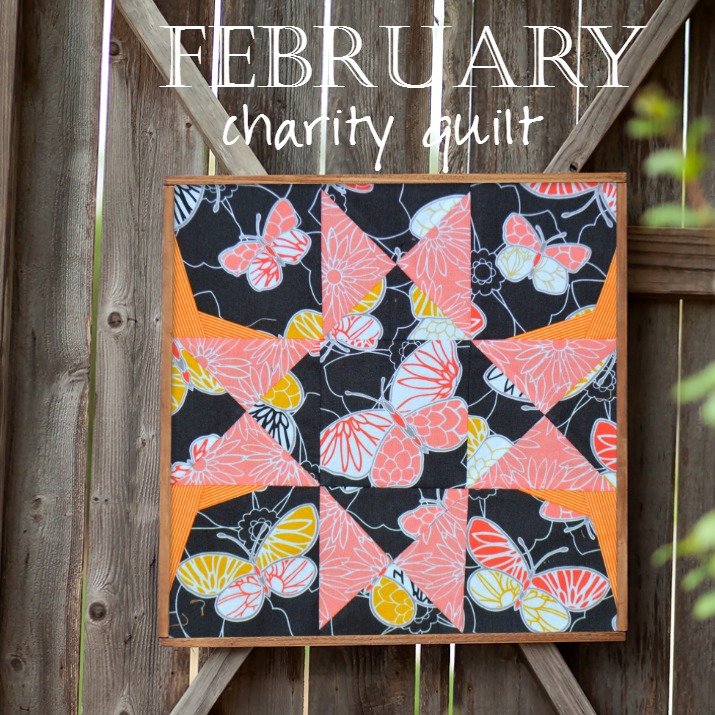 Block 2, for February, is all done! This is such a unique fabric line…I'm really starting to enjoy working with it. In creating this Double Edged Star (pattern by Amy Garro), I really wanted to create a block focused around the black butterfly fabric. It has such a deep black background, and the butterflies appear to, well, fly! I *had* to fussy cut this one, as the larger spaces were perfect for each of those lovely butterflies.
I used the peach flowers for the points in the star, as they echoed the floral design in the butterfly perfectly. To complete the star look, I cut the directional striped fabrics so that the lines moved in a consistent direction across all four smaller blocks.
So excited to see how this quilt continues to come together, and even moreso to offer it to Catholic Relief Services at the end of the year! Stop by to see all the blocks in this quilt here.

Just for fun, this post links up at some of these great Catholic and quilting linkup sites!
(Visited 141 times, 1 visits today)