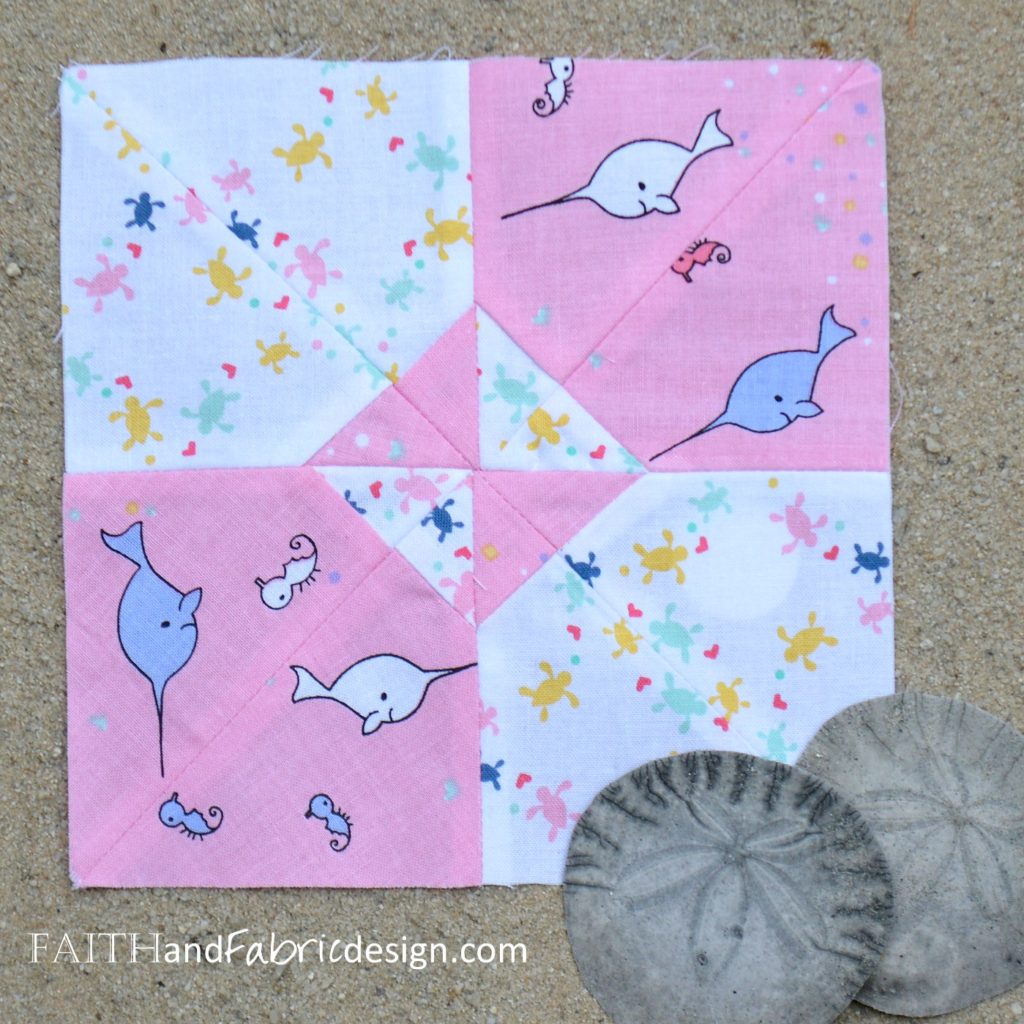 Block Completed: 12/10/15
Fabrics Used: Riley Blake

Time for mermaids! …or rather, mermaid-like blocks. These are still part of the same Riley Blake collection, but I went with two fabrics I haven't used much at all yet. The block came out *almost* perfect…the center points are ever so slightly off, but I inadvertently cut the fish to be on point and not square. So, the fish are a bit more angled than I would have liked. That said, I can't wait to put this quilt together when it's done! Only a zillion more blocks to go.
Click here to see all the blocks that have been completed so far. Also – are you on Instagram? Let's connect!

Just for fun, this post links up at some of these great Catholic and quilting sites!
(Visited 151 times, 1 visits today)