Such a fun day! Little man slept in late, which meant I got not only a long hot shower but second cup of coffee. He woke up in a great mode, powered down a yummy smoothie, and we headed to Legoland. We spent the day splashing in the play zone, riding the water rides, and squirting everyone who got within two feet of our water cannon. After a quick lunch & water break, we headed home to make a yummy marinara sauce (though I had to water it down) served over some boiled whole wheat pasta and steamed veggies. YUM! All in all a great day.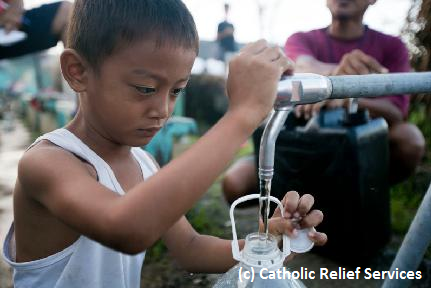 The difference between my day and that of 768 million (!!!) others is a simple one: water. Access to clean water. Here's an interesting fact from Fox News: "Around the world, it is estimated that women and girls spend about 200 million hours every day fetching water. This is equivalent to a 25 million-person workforce doing nothing more than carrying water seven days a week." Another: "Every year, 3.4 million people lose their lives due to water related diseases. At any given time, half of the world's hospital beds are occupied by people with illnesses that could be prevented by access to clean water and sanitation. Worldwide, children lose as many as 443 million school days annually, mostly because of diarrhea which stunts their growth."
Catholic Relief Services (CRS) has partnered with communities in over 40 countries address this basic need: access to clean water, improve hygiene, and provide sanitation. Imagine have no water to drink, to cook with, to flush waste away with…it's such an integral part of our world that it's hard to even comprehend. Is 40 countries hard to connect to? See the photo above of a young boy – about 7 years old – filling up a water container at CRS's water tap in his community. This is an organization making a difference in the lives of those most in need.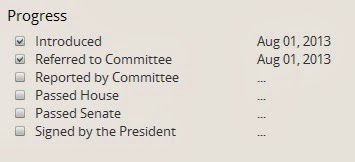 Saturday, March 22nd, was World Water Day. It was a day focused on sustainable practices in the realm of water and energy. The hope was that Bill HR2901 would progress this year…sadly, it didn't. That doesn't mean we should stop reaching out to our representatives and legislators and telling them how important this bill is! Go to the CRS Action Center to send an email to your representative – it's an easy way for you to make a difference. Too busy to send a message right now? No problem. I'm sure you'll find the time tomorrow after your cup of coffee and morning shower.
It's never too late to make everyday World Water Day.
(Visited 107 times, 1 visits today)