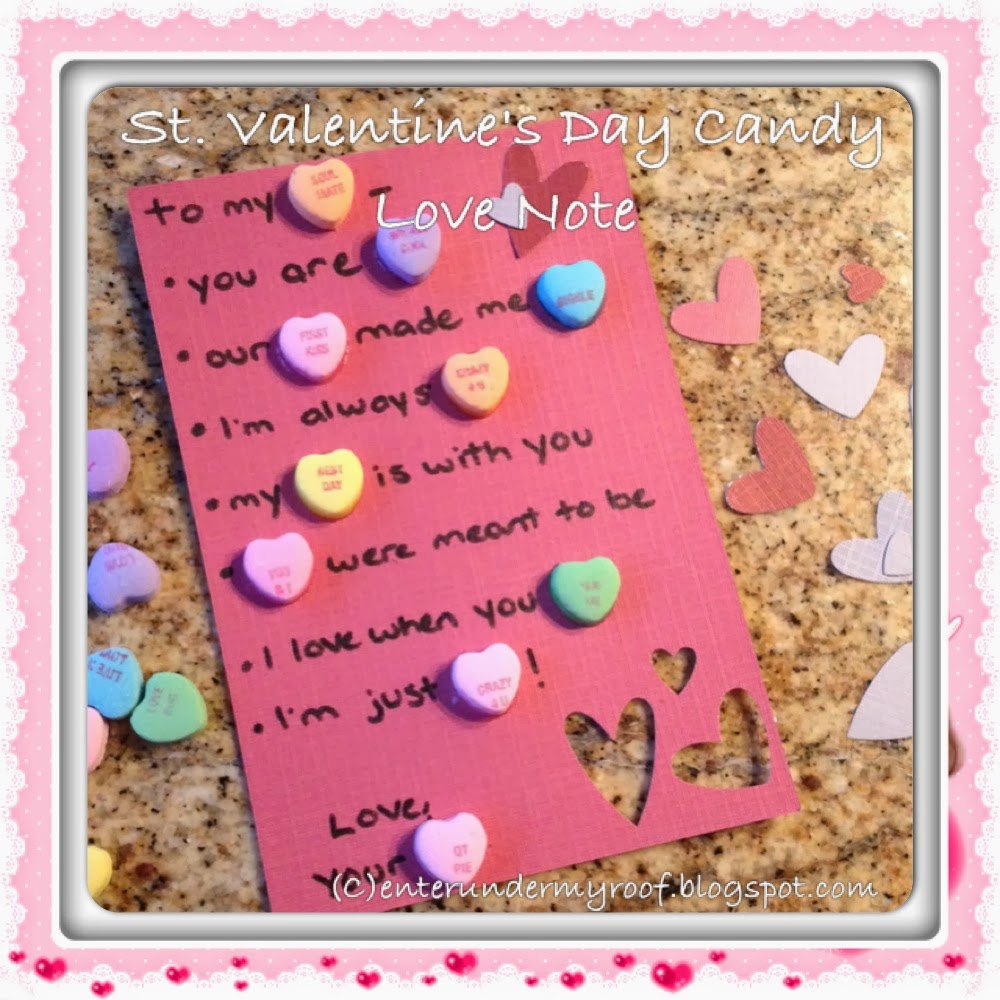 We've had a lot of fun with celebrating the 14 days leading up to St. Valentine's feast day on February 14th, but here's a great idea if you want to do something on the sweet side – candy valentines and love notes! While not meant to eat (I've yet to find an edible glue out there), this tasty letter to your sweetheart reminds us that love is best served with a dose of fun, humor, and the ability to be silly together. If you *are* looking for an edible treat, check out our healthy hearts St. Valentine's Day snack.
…besides, when you're done, you're left with a bunch of candy hearts to eat. Bonus right there!


WHAT YOU NEED
HOW TO MAKE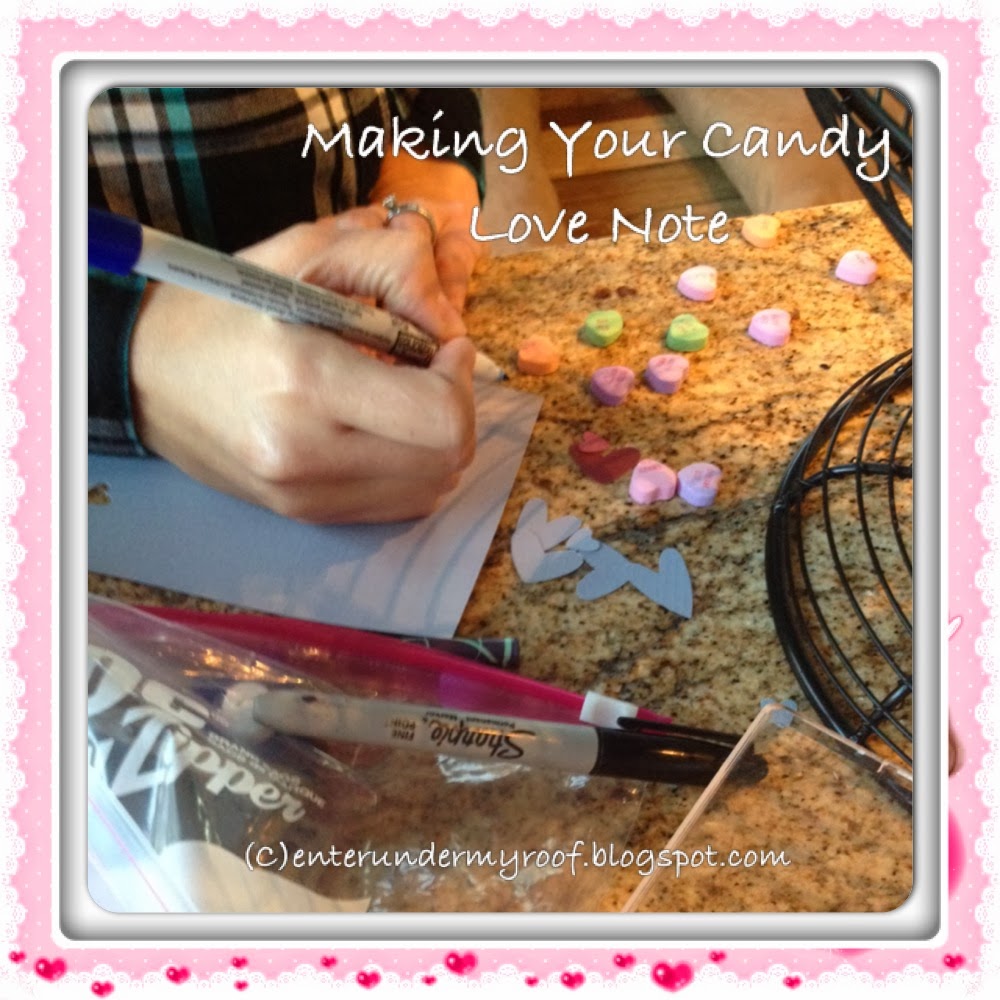 Sort through the candy hearts, pulling out the best ones. Which are the best? Find the ones where the writing is clear and centered, the candy is unbroken, and the saying is something that actually makes sense. (True story: I was making these with one of my best friends and we had to Google what "1-4-3" meant. Seriously felt our age today.)
If you have a heart punch – or other embellishments you want to add to the letter – add them now. This way they'll be a fixed item on the page you can work around and incorporate into your letter. You can add some at the end, too, but if you have large items you want to put on there, be sure to add those early on.
Get creative! With the candy hearts you can:

write a love letter
list the things you love about him (or her)
create a silly story about how you met
…or more!

Once you figure out how you want to set up your letter, begin writing – in marker – your letter. Glue your hearts down as you go. Make sure you give it a few hours to dry, and enjoy!


(Visited 1,380 times, 3 visits today)