Opposites Attract. This is so true with my husband and me. I am very structured and organized, and he is very laid back
and easy-going, and that's part of what drew me to him.
My name is
Rebekah and my husband and I have been married for 14 years, this month! For the most part, we've been able to make
our very-opposite qualities work together.
We've taken opportunities in our family, our home, and our ministries,
to let God use our strengths for His good.
We have 3
children, each with their own unique strengths and God-given abilities. Our middle son has special needs and has
extreme tendencies to perfectionism (to the point where anything less than
perfect is not okay), and some tendencies that lean more toward attention deficit. Talking with the team of specialists led my husband
and me to realize that our son's extreme tendencies come directly from us, and while
we've made our very-opposite qualities work together, we needed to find a more
middle ground in our own ways of doing things, in order to help our son. And so we set out to do just that.
While
opposites attract, we found that opposites can also clash, quite severely. Clearly we weren't "good enough" the way we were, and so we had to change. We kept clashing in our approach to doing
things, or dashing away from any kind of confrontation for fear of having our
self-image even more crushed. We
realized that we were both looking at each other, and at ourselves, as "imperfect" and that's just how the enemy
wanted it – with us opposed to each other.
But God kept
speaking and He kept showing up in ways that showed us that He loved us just
the way He created us, but that He also had more for us, individually and as a
couple. And so we pursued our quest to
find the middle of the road.
We began by
taking a strengths assessment to understand what we, as individuals, brought to
the relationship. This helped us really
understand WHO we are and HOW we view life.
Armed with this knowledge, we could be on the lookout for times in our
family when we could use our strengths. This also let us see times we should
let go and let the other spouse work on something as it fit better with their
strengths. This immediately began to
help us find some middle ground and it also drew us closer as we talked more
about working within our strengths.
We began to
more consciously add in more prayer time.
We prayed more specifically – that God would use our spouse's strengths
to bless our home, our marriage, our family.
We began to see God at work in those times of prayer, drawing us closer
to each other – attracting us, as opposites, even when we were clashing.
For the
perfectionist, though (um, me), there
has been a constant grappling with letting go.
What I'm finding, though, is that this is such an issue of
selfishness. I want things done the way
I want them done. Not only am I being
selfish, which will lead to a clashing between us, but I'm causing my husband
to miss out on the blessing of serving me, of serving our family, in the unique
ways that God has gifted him to do that.
And that's
such a key to all of this – God has given us unique traits and abilities, not
just so that we can be smart, or helpful, or kind, but to work together with
people in our lives. The combination of
our gifts and our spouse's gifts can form the basis of a strong relationship
that will be a blessing to each other, to our family and to those around us.
As we
focused on working within our God-given strengths, some wonderful things began
to happen.
First, we
started to find that middle ground that our son so desperately needed. This is making a huge impact on his daily
life and ability to cope without going to extremes.
Second, we
began to see our roles in our marriage adjusting more to where God would have
them be. By that, I mean that God worked
in us, even more, to encourage each other's strengths. We were both able to step back from areas
where we didn't need to be focusing, to start working more in areas where God
truly wanted us.
Third, opposites attract! As we settled into using our strengths,
rather than our extremes, God was faithful to renew our vision as a
couple. As we follow God's will for our
lives, as individuals and as a couple, my husband and I are seeing God's
faithfulness at drawing us closer to Himself, and closer to each other.
——————–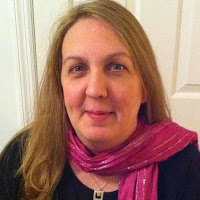 Rebekah and her husband live in eastern Pennsylvania. She is a homeschooling mother to their three children, including one with special needs. She has followed her God-given call to writing and encouraging women. Her purpose is to support women in their various roles. She offers encouragement for real life, and a place of respite for when life becomes overwhelming. She shares her perspective on everyday life because it's in the realities of life that common bonds are found. You can find her at
http://rebekahmhallberg.com
.
——————–
Return to Hot Summer Nights
(Visited 114 times, 1 visits today)