This month, spend a few minutes on something that really matters:
Your Marriage.
~~~~~~~~~~~~~~~~~~~~
Marriage. It's one of the greatest gifts we've been given, yet – sometimes – one of the things we take most for granted. This July, spend 30 days with us as we bring you a
different article each day
focused on real life marriages, passion, love, and faith.*
We've pulled together some of the best in the business, including Marriage & Family therapists, published authors, counselors, clergy, and everyday people just like you and me to share experiences (both good and bad), talk openly about passion and sex, discuss how God sets the example for us in our marriages, and more.
Check out our schedule
to see the amazing line-up and the topics we'll be sharing.
We'll also be providing you with some
great ideas for Date Night
with your spouse. Whether you and your spouse have time to get out on the town or if you just have 15 minutes of free time after your kids' bedtime and before you crash, there will be ideas for you!
~~~~~~~~~~~~~~~~~~~~
A few tips to ensure you don't miss a thing:
We'll be posting each article on Facebook – like our page and get instant access to each article every day.
Articles will be Tweeted once published – follow us on Twitter so you're know when the next day's article is published.
We'll be sharing each article on our Pinterest board – follow us and repin any articles that resonate with your marriage.
Like email? We do, too. Subscribe to have the latest article sent right to your inbox. See the "subscribe" sign-up in the sidebar.
~~~~~~~~~~~~~~~~~~~~
Come. Stay a while. Learn something new. Improve your Marriage.
~~~~~~~~~~~~~~~~~~~~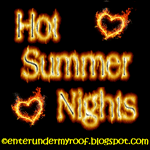 *articles will be scheduled for publication at 12:30am PST and shared on social media channels between 6am-7am PST daily.
(Visited 126 times, 2 visits today)