It was so hard to pick the Top 3 this week…the web was overloaded with ideas and ways to help us
prepare during Lent
.
–1–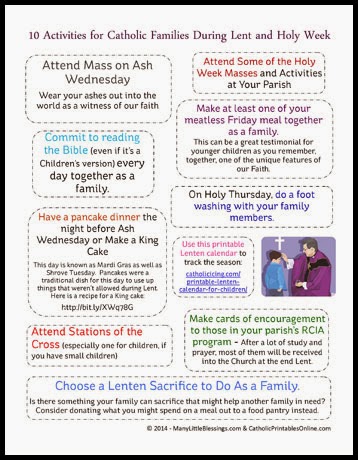 Angie at Many Little Blessings is beyond organized, and publishes the best single-sheet calendar and activity sheets. Her latest is a
list of great tips for celebrating Lent
with your family…check it out, as well as some of the other calendars she publishes each month.
–2–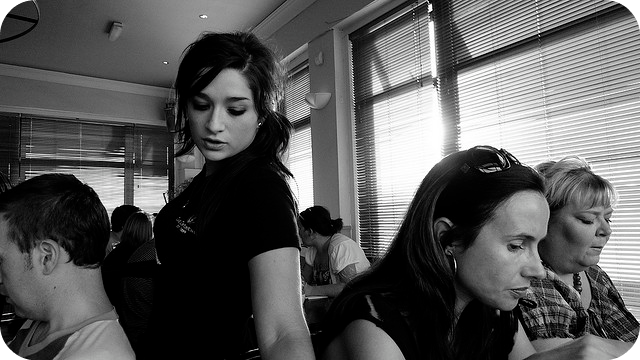 Speaking of ways to partake in Lent, Megan is running a
beautiful series on servitude
. It's easy to feel like you're a housecleaner-chef-waitress-laundry-washer more days than not…and that's ok. Christ will always still be a greater servant than we.
—3—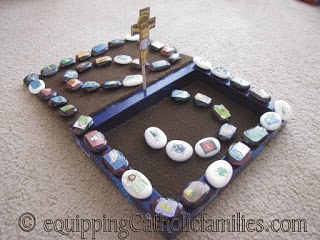 There are some seriously creative ladies out there. I'm talking SERIOUSLY creative. Monica at Equipping Catholic Families is definitely in my top pick, and her Stepping Stones through Jesus's Life is pretty darn awesome. With it, you walk the path – or should I say build the path as you walk it – that Jesus took on his way to the crucifix with teachable stones. I have definite stone envy.
(Visited 78 times, 1 visits today)
);