I'm continually amazed at how fast time goes. My little man is finishing his first year of preschool and moving on to TK next year (sniff-sniff), and the year is almost half over! One thing I've been working on is planning ahead this year. Mixed results, honestly – sometimes I'm on top of it all and other times I'm picking up the balls off the floor because, in the midst of juggling so many, I've dropped them all.
Thought it would  be fun if we planned ahead together – Advent is 25 weeks away, and our Jesse Tree has 25 ornaments, so let's sew an ornament a week! Don't worry, there's time to make the tree, too – and, as you can see, you don't even *have* to sew if you don't want to. Glue guns, sticky foam, and crayons all work just fine, too.

…*and*, since everything is more fun with a video, turn up the volume for the next :15sec and sing along:
Ready to get sewing? Pick up a copy of the book, grab some felt, and share your ornaments on Facebook and Instagram with the hashtag #ourfamilysjessetree to join in the fun!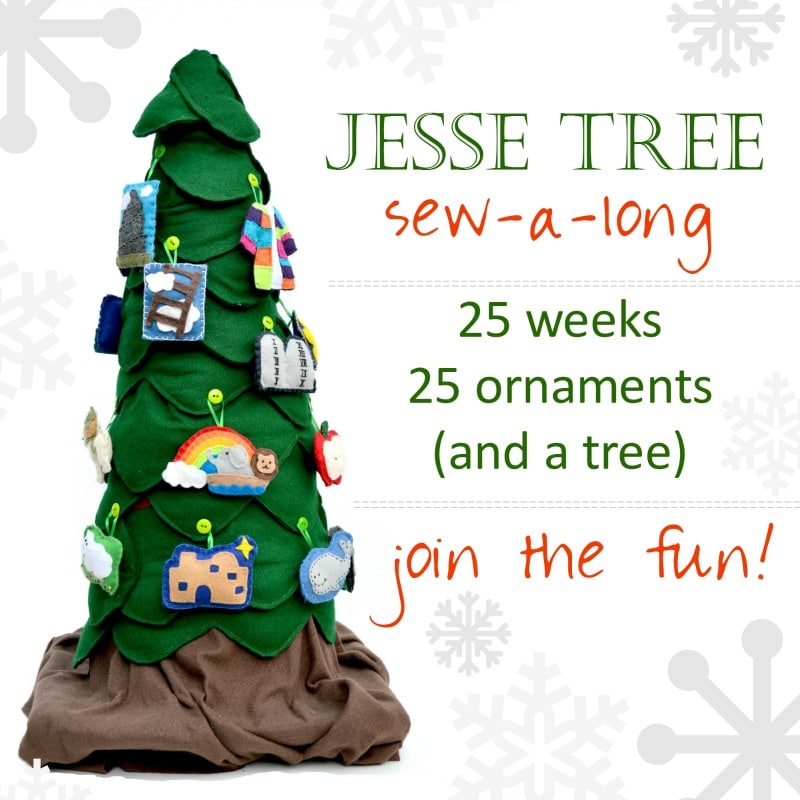 Just for fun, this post links up at some of these great Catholic and quilting sites!
It also contains an affiliate link to Amazon. Thank you for supporting this site.
(Visited 828 times, 1 visits today)
);